Apple takes on Netflix and cable with TV+ streaming service, Oprah show
46
TL;DR:
New Apple TV app in May, available on iOS, Mac, Roku, and smart TVs, will offer one-click HBO, Hulu, etc. signups, folding your current TV subscriptions and iTunes purchases as well. A streaming TV+ video service in the fall will tack on Apple-original movies and series, headlined by an Oprah show, for a price and media bundles to be announced at a later date.
Hours before the "It's show time" event, Apple began
streaming
a Car Play footage of someone driving from Los Angeles to Cupertino, in a not-so-subtle hint that we are about to see a lot of Hollywood honchos arriving for the announcement of its new Apple TV+ video service against formidable competition. Existing cable packs plus original content - it marks the first time Apple is jumping into a new and established industry in, well, forever.
Apple's big plans to take on Netflix, cable TV, and the like
The Apple-goes-Hollywood move is just the next in a long line of reorientations of Apple as a service company, concocted a few years back when CEO Tim Cook started to prepare for the inevitable commoditization of the bread-and-butter iPhone product. Apple's CEO Tim Cook loves to brag at conference calls with investors that the revenue and profits from its "services" business is growing leaps and bounds, far outstripping the revenue growth in the iPhone department. The App Store alone is now a Fortune 100 company by itself, raking in more than, say, the whole McDonalds franchise.
On the hook for billions of losses, however, after streaming services like
Netflix
or
Spotify
balked or circumvented the 15%-30% cut Apple takes from subscriptions sold via the App Store, the team from Cupertino decided to futureproof its revenue stream from services by taking the fight directly to the competition. Last year, streaming subscriptions outpaced cable, and Apple just went in, announcing its own TV+ video service.
Apple TV+ streaming and Channels service price, features, markets, and platforms
Instead of outing an
actual TV set
, Apple now aims to become an alternative to cable by mixing shows from renowned names like HBO or Showtime with dozens of its own TV+ original series, all from the comfort of the new Apple TV app, online or offline. With the new Channels service there, Apple will bundle your existing subscriptions, and personalize and curate the shows you might like, gleaning from the subscriptions or preferences you already have shown by renting iTunes movies and TV shows. Those will now also be folded into the new Apple TV app, coming in May.
The Apple TV channels will sport such juggernauts like HBO, Starz, SHOWTIME, CBS All Access, Smithsonian Channel, EPIX, Tastemade, Noggin and some new ones as MTV Hits, with more down the pipe. All of this can be accessed within one app - Apple TV - no separate logins any more.
The service would be reaching 100+ global markets and will be available not only on Apple iOS devices but also coming to the Mac, Roku streamers, and even Samsung, LG, Sony or Vizio smart TVs. How much? Well, separate subscriptions for HBO or Showtime will run you $9.99/month each, and you can subscribe with a single click. The Apple TV+ release date is scheduled for some time in the fall, with an "ad-free" price yet to be announced.
With an installed base of more than a billion potential viewers who are used to paying for media, Apple could immediately become the next big thing on the trendy "what to watch" block. Unlike Netflix, however, whose stratospheric rise is fueled by copious amounts of debt, Apple reportedly took a more measured approach, earmarking "just" a billion for testing the original content streaming waters. Eddy Cue, Apple's senior vice president of Internet Software and Services, piled on today:
We're honored that the absolute best lineup of storytellers in the world — both in front of and behind the camera — are coming to Apple TV+. We're thrilled to give viewers a sneak peek of Apple TV+ and cannot wait for them to tune in starting this fall. Apple TV+ will be home to some of the highest quality original storytelling that TV and movie lovers have seen yet.
That's not to say that the team from Cupertino is not ambitious, though - Eddy Cue is on record saying that they want to acquire or produce shows on the level of Game of Thrones, and, knowing Apple's money, they could very well do so. For comparison, HBO spends two billion on original programming, and Apple could easily double or triple the amount invested if the shoe fits.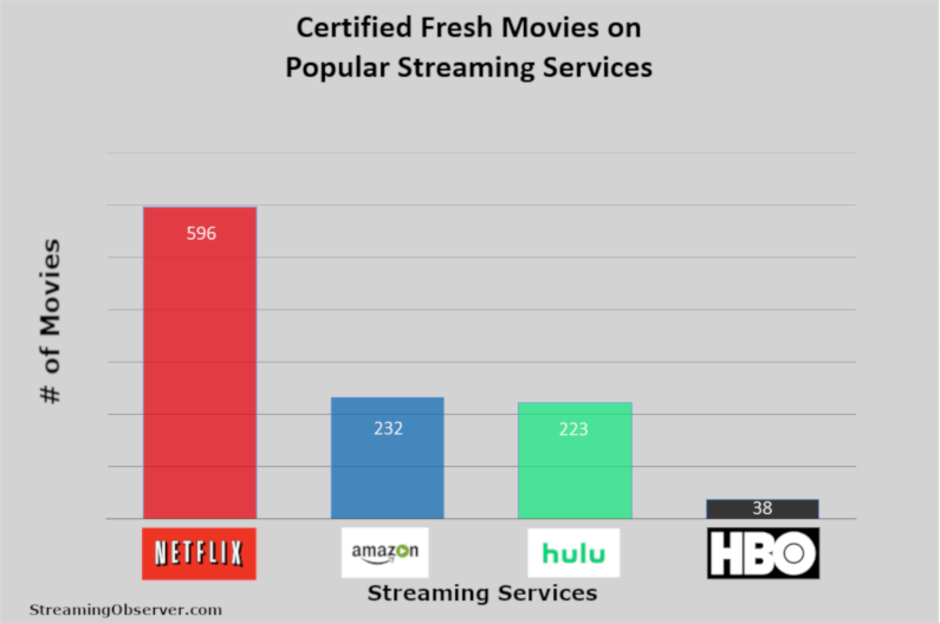 Amazon vs Netflix vs Hulu certified fresh content shows that quality bests quantity
Netflix is way ahead with $11 billion earmarked for spending on own shows and content this year, though there is a lot of fluff in it, while Apple usually takes a more targeted approach when it comes to quality, regardless of what one might think about shows like Planet of the Apps. In any case, it will have way fewer movies and TV shows than the rest of the competition at launch, though, as you can see from the stats below, having the most content doesn't make for the most popular such service.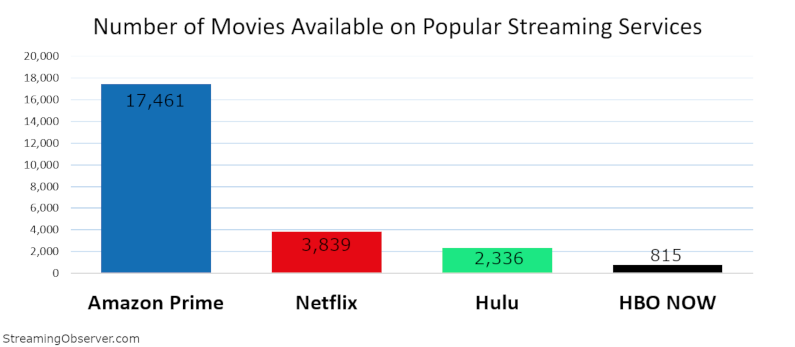 Amazon vs Netflix vs Hulu content numbers as of January 2019
Apple TV+ new original shows list at launch

Apple has already poached plenty of entertainment industry names, too, so it finally seems bent on building a proper media empire. Here are all the shows Apple said its streaming service will be launching with:
Oprah Winfrey
That's the big one. Oprah has entered a "multi-year content partnership" with Apple to produce, well, original content of unknown format. That's a big score, considering that Oprah, who does side jobs that don't break her contract with Discovery Communications, has managed to make a hit of everything she touches, including the Oscar-winning "Selma," where her company is a producer.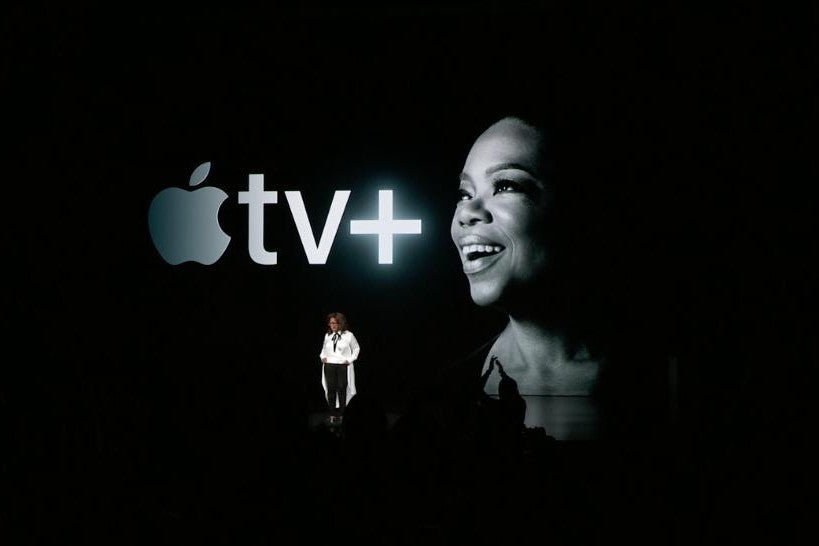 Oprah wants to create the world's most vibrant book club within Apple's new service
Steven Spielberg "Amazing Stories" reboot

Given the success of the retro-feeling "Stranger Things," Apple reported reboot of Steven Spielberg's "Amazing Stories" hit from the 80s might turn out to be a gold mine, especially with M. Night Shyamalan as a producer. At $5 million a pop, it better work.



Reese Witherspoon - from morning show dramas to comedy series

Apple's comedy and drama orders reportedly continue with multiple shows brought on by Reese Witherspoon. One is a morning news TV series drama (or, maybe, we should stop calling them TV shows) with Jennifer Anniston and Steve Carell, and scripted by the House of Cards' Jay Carson. Another Reese Witherspoon mention is as a producer, this time for a "You Think It, I'll Say It" scripted comedy by Apple, starring Kristen Wiig, of which there are reportedly 10 episodes already ordered.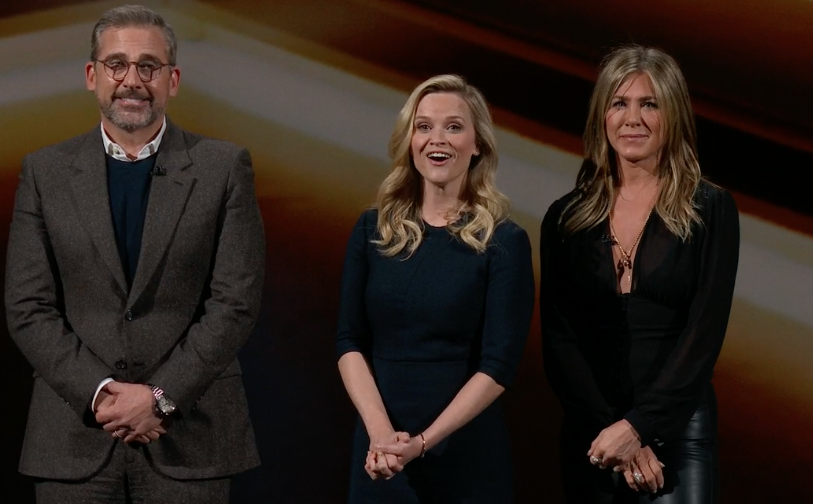 Reese Witherspoon, Jennifer Anniston and Steve Carell will be on the new Apple Morning Show
"Are You Sleeping?" with Octavia Spencer and Aaron Paul

Aaron Paul, of Breaking Bad fame, will be playing a convicted murderer in an Octavia Spencer drama called "Are You Sleeping?" No, with this lineup, Apple doesn't seem to be sleeping at all.


Comedy series with Charlie Day and Rob McElhenney from "It's Always Sunny in Philadelphia."

Apple has a potential hit under its belt, a straight-to-series comedy by everyone's favorite good-for-nothing's Charlie Day and Rob McElhenney from "It's Always Sunny in Philadelphia." This alone makes the show an immediate hit among us in the office, but there is more. Charlie and Rob's comedy series takes place in a video game studio (sweet!), and also features the Oscar-winning F. Murray Abraham, plus a number of other up-and-coming actors like Charlotte Nicado, David Hornsby, Imani Hakim, Ashly Burch, and Danny Pudi.



"Little America" series

Dubbed "an anthology for immigrants," a new show is being developed for Apple by Emily V. Gordon and Kumail Nanjiani, co-created with the Master of None's Alan Yang. These will be half-hour episodes based on true stories about "the funny, romantic, heartfelt, inspiring and unexpected lives of immigrants in America, at a time when their stories are more relevant than ever."


"For All Mankind"

Produced by Sony Pictures Television and Ronald D. Moore (Battlestar Galactica), For All Mankind explores the future of a fictional global space race. Jodi Balfour will play pilot Ellen Waverly, joining previously announced Joel Kinnaman (The Killing, Altered Carbon), Michael Dorman (Patriot, Wonderland), Sarah Jones (Damnation The Path), Shantel VanSanten (Shooter, One Tree Hill) and Wrenn Schmidt (The Looming Tower, Outcast).


"Dickinson" is an Emily Dickinson comedy (of all things) with Hailee Steinfeld

This coming-of-age comedy will be set during the great American poet Emily Dickinson's times from the viewpoint of Emily (Steinfeld). The retro environment will mix modern questions about gender's places in society, family relationships and the writer who is well ahead of her times. Now this mashup would be interesting to see, and with cast like Hailee Steinfeld (Pitch Perfect 3, True Grit) and producers Alena Smith (The Affair, The Newsroom). "Dickinson" will likely be a harbinger of what's to come in Apple's new streaming service - curated shows that won't be a dime a dozen to see what sticks like the Netflix approach.
"See" series with Jason Momoa

The Aquaman Jason Momoa has been cast in a lead role for the Apple original series "See". Mankind, or what is left of it, is now blind, and the show sounds like an epic survival drama in the future. Momoa will be playing Baba Voss, a fearless warrior and leader, what else.



Thriller series from M. Night Shyamalan
Spotted filming in Philly, the new thriller series from renowned director M. Night Shyamalan (The Sixth Sense, Glass) employs Rupert Grint from Harry Potter fame. Apple's upcoming psychological thriller series will follow parents Dorothy (Ambrose) and Sean Turner, who have hired young nanny Leanne to help care for their newborn child. Grint will play Julian Pearce, Dorothy's (Ambrose) younger brother.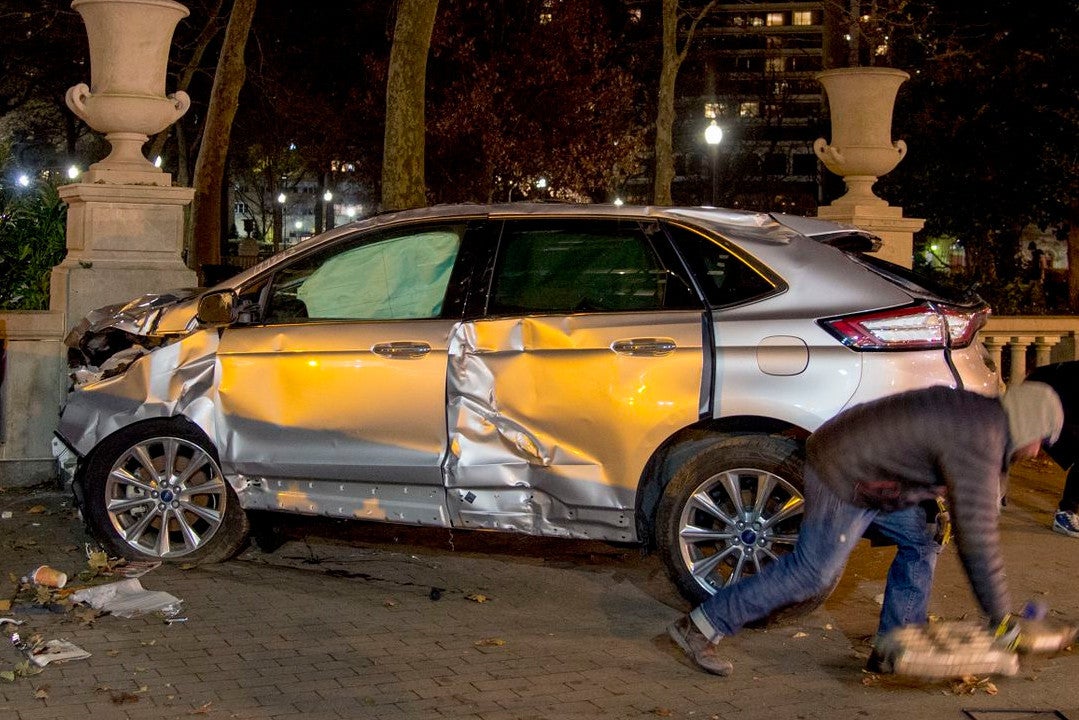 Shooting Apple's new thriller series
As you can see, Apple already has the promised new series and projects finished, in development or ordered for its original video content TV+ streaming service, and there are quite a lot of potential hits here. The chances for success are good, given Apple's cash pile and the more than a billion potential subscribers. Apple TV+ and chill?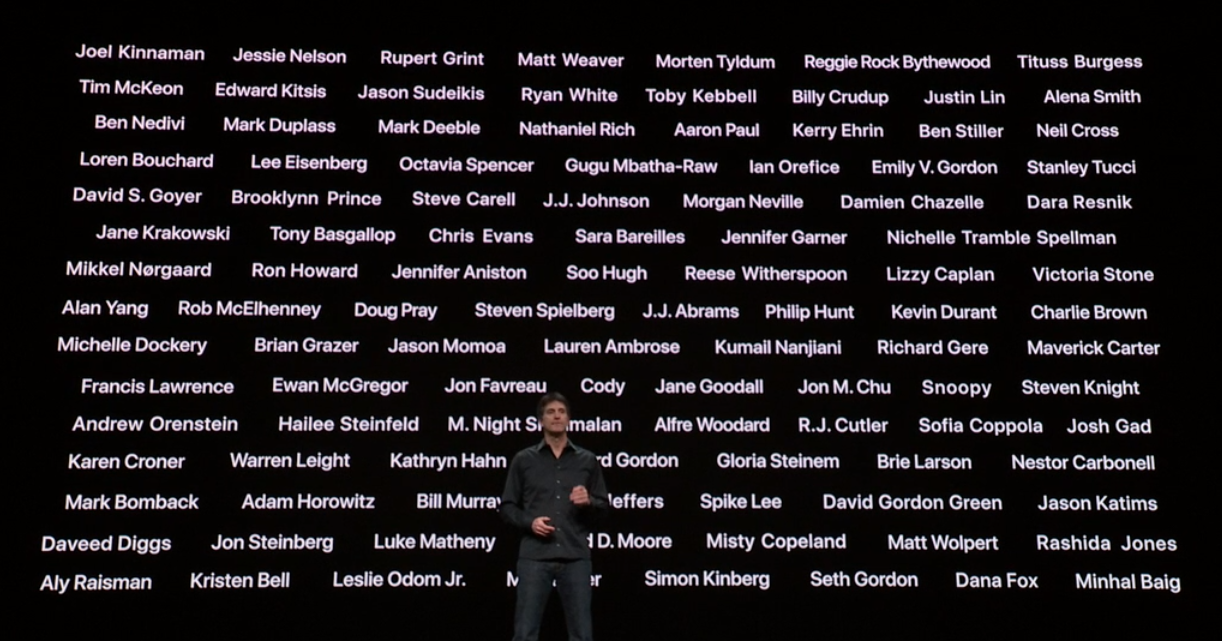 Apple's TV+ roster is nothing to sneeze at