It's super-easy to get Apple's iPhone 13 for free (with no trade-in) for a limited time
11
We may earn a commission if you make a purchase from the links on this page.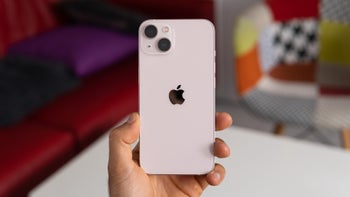 If you've been keeping an eye on our website for the last week or so, you're probably aware of multiple sweet ways to start the new year on a high note by now, ranging from getting a premium
OnePlus handset at an extremely reasonable price
to scoring
holiday-like discounts on Google's super-popular Pixel 7 and 7 Pro
with no strings attached.
But it's incredibly hard to even fathom a better year-opening deal than a free iPhone 13, and while you obviously need to meet a couple of conditions and jump through one or two hoops to qualify for that unbeatable new promotion, it's certainly nice to see no trade-ins or anything too complicated involved here.
That's right, you don't have to ditch your old, "mint-condition" device to knock
Apple
's 6.1-inch non-Pro
iPhone 13
down from a $699.99 retail price to $0 and you also don't
need
to switch from your existing mobile network operator to Verizon... unless, of course, you want to do that.
Big Red will give you a cool $200 gift card with a number port-in on top of the relatively straightforward $699.99 discount via monthly bill credits, so that's definitely another thing to consider when thinking of ordering a 5G-enabled
iPhone 13
with an Apple A15 Bionic processor under its hood.
The 100 percent markdown is exclusively available online, mind you, and only until Tuesday, January 17... or while supplies last. For the time being, your gratis iPhone 13 can be had in an array of different paint jobs with 128 gigs of internal storage space, as well as the same multiple colorways in 256 and 512GB variants at super-low prices of $100 and $300 respectively.
The key requirement across the board is unsurprisingly a new line of unlimited 5G service with
Verizon
, and while three-year device payment plans are certainly encouraged, they're not technically mandatory.
If this new limited-time offer happens to sound familiar, by the way, it's probably because the nation-leading carrier first rolled it out (in this exact same form)
shortly after Black Friday
less than two months ago... for a limited time as well. If you missed it then due to the nationwide flood of holiday deals, there's no acceptable excuse to do that again.
Recommended Stories