Apple moves one step closer to a comeback in India with plans for local high-end iPhone production
14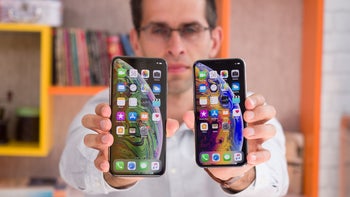 Apple is
in a bit of a pickle
following years and years of steady growth in both smartphone shipments and overall revenue. The Cupertino-based tech giant is reportedly exploring various ways to avoid
further drops in sales numbers
, including a switch to an
all-OLED iPhone lineup
and a tardy but welcome
USB-C adoption
.
Of course, the company may need to revise its business strategy in a more significant way than just upgrading this iPhone feature and replacing that port if it wants to regain its relevance in
crucial markets like China
or India.

All these "people familiar with the matter" expect Foxconn to start manufacturing high-end iPhones in India sometime in the near future, although plans are not awfully specific yet. The Taiwan-based company, which is Apple's most valued assembly partner as well as the world's largest contract electronics manufacturer, is still in the inquiry phase of this arguably massive undertaking, with senior executives planning a visit next month to discuss details with local government officials.
India has been very open to attracting foreign investments this way over the past few years, embracing among others a different Apple manufacturing ally for
iPhone SE
and
6S production
.