Apple could move iPhone production out of China if a 25% tariff is imposed
17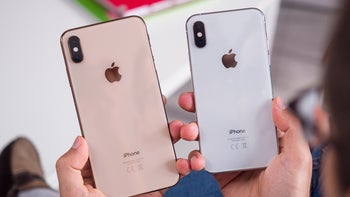 Despite the ongoing trade war between the US and China, Apple's iPhone has so far avoided any kind of tariffs. A couple of weeks back, though, President Trump warned that he could soon apply either a 10% or 25% tariff to Apple's best-selling product. Now, according to a new report by
Bloomberg
, it's claimed that the Cupertino giant is taking this threat very seriously.
At the moment, Apple has no immediate plans to move its production outside of China. In fact, if President Trump imposes a 10% tariff on electronic imports, the company is reportedly prepared to take the hit and will continue to manufacture its devices in the market. However, if the President chooses a much steeper 25% tariff, it's reported that
Apple
will then proceed to reassess its situation.
Allegedly, one of the company's suppliers has already suggested some alternative locations for
iPad
and Mac production that would help the giant avoid the import tariffs entirely on these products. But because this migration would be extremely difficult, Apple is waiting for the final word before making any big decisions.
Apple could also choose to move
iPhone production
out of China – it already assembles some devices in India – but this would require a military-like operation. After all, Apple relies on hundreds of suppliers that are all located within Shenzhen, China, where the majority of the company's iPhones are manufactured.

From a financial point of view, it's claimed that a 10% import tariff would result in an earnings-per-share decline of around $1. However, in the case of a 25% tariff, this would increase to a significant earnings-per-share drop of $2.50 if Apple continues with its current manufacturing model.