You can now ask Alexa and Google Assistant to help you get a job at McDonald's
4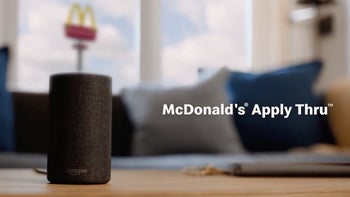 Alexa and
Google Assistant
, which are by far
the most accurate
and versatile voice-controlled AI tools right now, have been able to complete many useful tasks with little to no effort on your part for quite some time. But until today, you couldn't just ask your virtual assistant to lend a hand in finding a job.
Believe it or not, you can do precisely that with the new
McDonald's Apply Thru skill
, which the fast food behemoth is billing as a "world-first." Namely, the world's "first voice-initiated application process." Mind you, you can't actually complete said process without using your hands, but your job application will start simply by saying "Alexa, help me get a job at McDonald's" or "Ok Google, talk to McDonald's Apply Thru."
Because the latter command isn't exactly intuitive, McDonald's plans to further refine the Google Assistant interaction so you can soon activate the Apply Thru skill on your Android device by uttering the same words Alexa is already capable of recognizing. For the time being, it shouldn't come as a surprise therefore that the popular restaurant chain is mainly advertising the feature for Amazon products like the Echo smart speaker.
Currently, the world-first "voice experience" is available in the US, Australia, Canada, France, Germany, Ireland, Italy, Spain, and the UK, but naturally, the aim is to expand it to "other countries in the coming months" as well.
After initiating the job application process by saying the aforementioned magic words, you'll be able to answer a "few basic questions" ranging from your name to your job area of interest and location before receiving a short text message with a link to continue and complete the process. That's hardly what we'd call a job market game changer but it could be a first step towards a fully voice-controlled application process someday.