New research makes Siri and Alexa seem like lightweights next to accuracy champion Google Assistant
20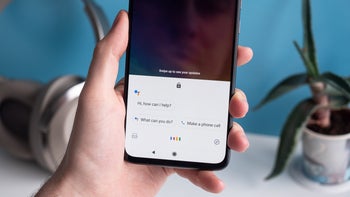 Google, Amazon, and Apple's AI-powered virtual assistants can be incredibly useful tools around the house or on the move for
controlling music playback
,
helping deliver dinner
,
improving road safety
,
keeping you informed
, and many other things that make all our digital lives easier. But when it comes to saving actual human lives, it looks like the three aforementioned tech giants still have some work to do.
The first step towards a (distant) future where these voice assistants might be able to provide valuable support in health-related scenarios is understanding exactly what comes out of the user's mouth. Unfortunately, both Siri and Alexa are constantly struggling to recognize commonly dispensed medication names in the US, as evidenced by
new Klick Health research
published in Nature Digital Medicine.
Said research awarded Apple's AI an overall accuracy score of 58.5 percent for medication brand-names, as well as 51.2 percent in terms of correctly identifying generic names of drugs. While that essentially means Siri was right most of the time, the two numbers are hardly impressive for a nearly 8 year-old piece of software that should be able to quickly scan the web for answers to all your questions.
The same goes for Amazon's Alexa, which scored even lower accuracy rates of 54.6 and 45.5 percent for recognizing medication brand-names and generics respectively. Incredibly enough, Google Assistant completely obliterated its competition, correctly identifying generic drug names 84.3 percent of the time while boasting a 91.8 percent accuracy score for brand-names. That's still not perfect, but it's yet another area where the search giant's 2016-released digital assistant shines.