Google Assistant gets new sensitivity option, no longer saves recordings by default
1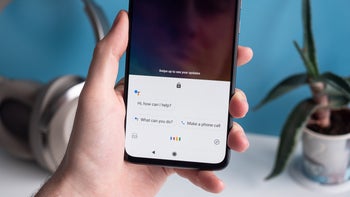 Google admitted earlier this month that it has hired language experts, who listen and transcribe Assistant voice recordings, in order to help the company better understand certain languages. The search giant revealed that these language experts only review about 0.2 percent of all audio snippets and that these voice recordings aren't associated with user accounts as part of the review process.
The Assistant sends audio to Google after the device you're using detects that you're interacting with the voice assistant. To prevent the Assistant from sending the audio data when it was activated unintentionally, Google will add a way to adjust how sensitive the voice assistant devices are to prompts like "
Hey Google
."
All audio data recorded by
Google Assistant
by an unintentional activation will be immediately deleted. Also, a new option that will be added later this year will enable Google to automatically delete most of the audio data older than a few months belonging to Assistant users who have opted in to Voice & Audio Activity (VAA).
Furthermore, the Mountain View company announced that it's updating its setting to highlight that when VAA is enabled, human reviewers may listen to your audio snippets.
Google Assistant
users will have the option to review VAA settings and confirm their preference before the human review process commences.
Last but not least, Google Assistant audio recordings will no longer be recorded by default, the search giant
announced
. Those who want to store their audio data will have to opt in to the VAA setting when they setup up their Assistant.