Amazon wants you to answer the tough questions in Alexa's stead
1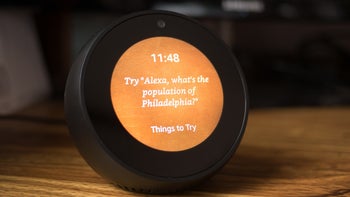 Announced almost five years ago alongside the pioneering Echo smart speaker, Alexa quickly became more popular than Microsoft's Cortana and more knowledgeable than Apple's Siri assistant, the latter of which saw daylight all the way back in 2011. But then Google challenged and completely obliterated the status quo with an AI-powered tool that's currently available on over
a billion devices worldwide
, routinely
delivering more accurate answers
to questions
spanning the most diverse categories
than its main competitors.
Naturally, Amazon has yet to give up the fight for artificial intelligence supremacy, constantly looking for ways to
make Alexa better
in terms of everything from its
flexibility
to
ease of use
. The latest move designed to close the knowledge gap to
Google Assistant
, however, feels like somewhat of a double-edged sword, as the e-commerce giant will essentially rely on a
new crowdsourcing platform
to find answers to tricky questions.
The aptly named Alexa Answers program is not completely new,
opening its doors to select customers
by invitation only last December after a couple of months of internal beta testing. Even in that private beta stage, the initiative proved wildly successful, adding more than 100,000 responses that were then delivered to everyday users millions of times.
The idea is basically as simple (and problematic) as it sounds, with Amazon welcoming pretty much anyone who wants to contribute now. You can easily browse unanswered questions that match your interests or expertise, add your own response, and even earn points, unlock achievements, and compete for "top contributor" status if Alexa ends up sharing your contributions to the world.
Obviously,
there are filters in place
to exclude obscene content, as well as discourage an extreme political focus or bias, with human editors and algorithms also involved in vetting the quality of crowd-sourced answers in "some cases." But on the whole, the program looks far from perfect at first glance, and instead of further improving Alexa's skills, Amazon risks flooding the feeds of Echo users with inaccurate or offensive information. Are certain questions better left unanswered? We'll probably find out soon enough.