Update to Google Translate app adds phonetic support for more languages
2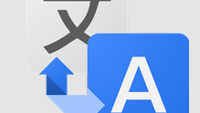 The Google Translate app has received an update that improves its capabilities while offline. It also adds phonetic support for more languages such as Bengali, Gujarati, Hindi, Kannada, Marathi, Punjabi, Tamil and Telugu. The use of the phonetic input helps translate words from a foreign language into English even if that language has characters you won't find on a QWERTY keyboard. Simply enter how a word sounds, and the app will handle the translation for you.
The update to Google Translate also includes something well known in all languages: minor bug fixes that enhance the performance of the app. Google Translate can be downloaded free from the Google Play Store, and if you already have installed the app, the update is waiting for you under
My Apps
in the Play Store.
If you plan on going overseas, you might want to take Google Translate with you to help you communicate. It's an app that helps make the world smaller.
source:
GoogleTranslate
via
AndroidCentral