This time, Samsung is recalling the Note 7 in China as well (official statement)
13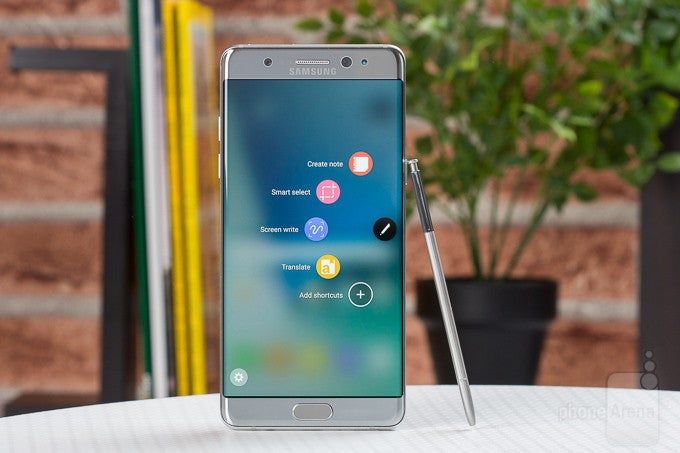 While the
Note 7 units sold in China
didn't have the numerous incidents of spontaneous combustion reported elsewhere, perhaps on account of the fact that they are
using battery packs
from a different manufacturer, Samsung is now recalling those as well.
In a statement posted on its website in China, it announced basically the same thing it has announced everywhere
today
and
yesterday
- that it is halting sales and replacements for the Note 7, and everyone affected can return their unit for refund and exchange. The Note 7 pieces that were destined for the Chinese market
weren't part of the initial recall
, as their battery packs weren't made by Samsung's problematic SDI subsidiary, so Samsung only recalled two thousand or so units sold by third-party shops before the Note 7 was made official in the country.
Now, however, all bets are off, it seems, and Samsung isn't taking any chances, as the latest incidents with the "safe" replacement units may indicate that there might be another problem, not just a rare fault in battery packaging that causes the
anode and cathode to come together
under pressure, and cause thermal runaway.
Whether that is a problem with the battery cells chemistry itself, or a voltage controller gone rogue, or all of the above, remains to be seen, but until Samsung investigates together with the relevant authorities, it is asking all Note 7 owners in China to return their devices for a refund or exchange. That's just 190,984 Note 7 phones that have been sold in mainland China, according to a memo on the website of the General Administration of Quality Supervision, Inspection and Quarantine regulator (GAQSIQ), but it's still a bummer, considering
Samsung's push
to regain a bit of market share in the country. Here is Samsung China's statement from today, ran through Google Translate:
Dear Chinese consumers:

The recent Galaxy Note7 fuel damage events brought to you the consumer anxiety and distress, we express our sincere apologies.

We attach great importance Galaxy Note7 burning loss event occurred recently at home and abroad, in order to ensure that Chinese consumers can feel at ease using our products, we decided to stop selling the National Bank Edition Galaxy Note7 products in mainland China, and recall sold in mainland China all BNM Edition Galaxy Note7 products.

Country line version of the Galaxy Note7 returned product or replace other product recalls and other specific measures, we have proactively with relevant government departments of the communication. We pledged to make every effort to ensure the implementation of related measures at convenient and efficient manner. For further information we will be released by Samsung Electronics official website (www.samsung.com/cn), consumers can understand the specific situation by Samsung Electronics Service Center (400-810-5858).

For Chinese consumers to inconvenience, we once again express our sincere apologies, Samsung Electronics adhere to the "Chinese people love to do business and contribute to China's social enterprise" commitment to uphold the quality and service first conviction for Chinese consumption bring the best products and experiences.

October 11, 2016

China Samsung Electronics