The best Android phone out there now: which one is it?
99+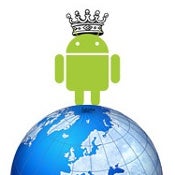 That's it! After months of hopes, whispers and leaks, it's all come true - the Samsung Galaxy Note III is here (and it even came with the bonus Galaxy Gear smartwatch) and the Sony Xperia Z1 has also arrived in its full cameraphone glory.
The LG G2 was unveiled earlier, and come to think we have all huge brands unveil their flagship devices for the second half of the year! True, true, we are still waiting for Apple's new iPhones and the Nexus 5 should be coming soon, but the first is not an Android device, and the other one is still struggling to get mass adoption.
So let's skip them for a mere second and look at what we have right now: the Samsung Galaxy Note 3 is the ultimate phablet with a 5.7" 1080p screen and upgraded S Pen; the Sony Xperia Z1 brings a small cameraphone revolution with snap-on lenses, 20-megapixel ambitious camera, gorgeous design and waterproof body; and the LG G2 with its also amazing camera and stupendous ergonomics with its buttons on its back.
But that's not all! The Samsung Galaxy S4 is still selling like hotcakes and the HTC One has never gone out of fashion and remains the only premium Android smartphone with an exquisite aluminum design and great front stereo speakers.
So which one would you get, if you had to spend your precious dollar right now?