The 5 premium chips that will power flagship smartphones through 2017 and 2018
29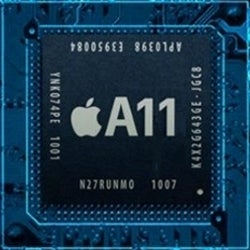 The SoC (System-on-a-Chip, also refered to as processor and chipset) is at the heart of the smartphones, tablets, smartwatches, and other connected gear we use on a daily basis. Now that the information is broadly available, we'd like to sit down and review the upcoming processors that will power the majority of 2018's high-end smartphones.
With considerably
advanced developments
in CPU core design by ARM, the British company whose work is licensed by virtually all embedded chip makers as the basis for their products, we have plenty of gains in performance and power efficiency to look forward to!
2018's most prominent flagship chipsets will be five. These are Qualcomm's Snapdragon 845, Samsung's next Exynos 9 series chip, the Apple A11, the Huawei HiSilicon Kirin 970, and the MediaTek Helio X40. They are listed in the same order.
Qualcomm Snapdragon 845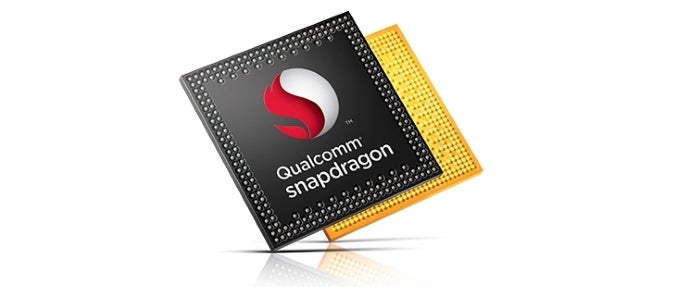 Qualcomm's next-generation high-end Snapdragon processor is going to power the majority of top-shelf smartphones for the Western market next year. We already seem to know a lot about the Snapdragon 835's successor, which is a pretty big deal.
Reportedly to be made on a 10nm process as opposed to the 7nm one that was pegged for 2018, the Snapdragon 845's CPU will be 30% more powerful in single-core processing, and as many as 70% faster in multi-core than its closest relative.
This is accomplished with a quad-core configuration comprised of a pair of Cortex-A75-based CPU cores for heavy crunching, synergistic to a pair of power-efficient Cortex-A55-based cores. It's highly likely that Qualcomm will be modifying those stock ARM cores to suit its performance and power efficiency goals.
The last time the chipmaker used stock ARM designs (the Snapdragon 810), things didn't go down very favorably. The chipset couldn't reach its performance potential due to overheating promoting speed throttling under sustained performance load.
The powerful new CPU will be paired with the Adreno 630 graphics unit. Qualcomm does not discuss its graphics technology in any relevant detail, so there's little that we know of it, other than a purported 30% performance increase over the Snapdragon 835's Adreno 530 unit. Sounds good!
Read more about the Qualcomm Snapdragon 845 (and related stories):
Samsung Exynos 9 (2018)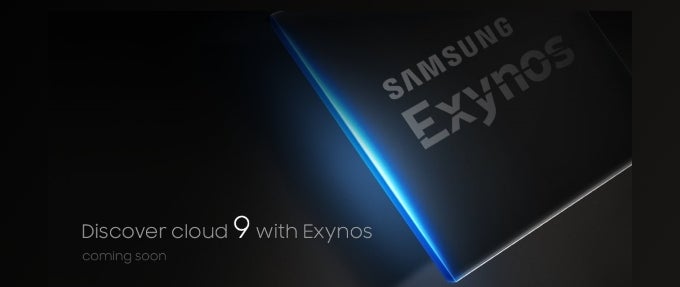 It goes without saying that Samsung will debut a new Exynos processor together with the
Galaxy S9
next year. Alas, there's virtually zero that we know of the chip – we don't even have a clue about its name. Where does Samsung go from Exynos 8895? 8900? Exynos 9 Super-duper 2018 Edition? Nobody knows yet.
There are two things that are guaranteed to happen with this chipset, though. First, it's going to go into the Galaxy S9 in certain regions, such as Korea. Second, it's going to benefit from ARM's latest Cortex-A75 and A55 CPU core designs. And these are powerful stuff!
The A75 alone can push up to 50% better performance in multi-threaded use, 16% improved memory throughput, and a 30% performance increase in large-screen devices compared to the older spec. Likewise, the A55 core is 15% more power-efficient and has double the memory throughput of the previous generation.
Like Qualcomm, Samsung too employs custom cores, based off ARM's original designs. So these performance advantages will inevitably trickle down to the next Exynos 9 chipset. As for the graphics unit, Samsung uses ARM's ready-to-go scalable Mali units. The latest-generation Mali-G72 commands a 20% performance increase and 25% improved power efficiency over the Mali-G71.
The next Exynos 9 will have, at the least, performance parity with Qualcomm's Snapdragon 845 SoC. It could even go a bit further, but since we won't be seeing this chipset in devices outside high-end Galaxy phones due to business agreements between Samsung and Q, it's going to remain an exclusive.
Read more about the next Samsung Exynos 9 chip (and related stories):
Apple A11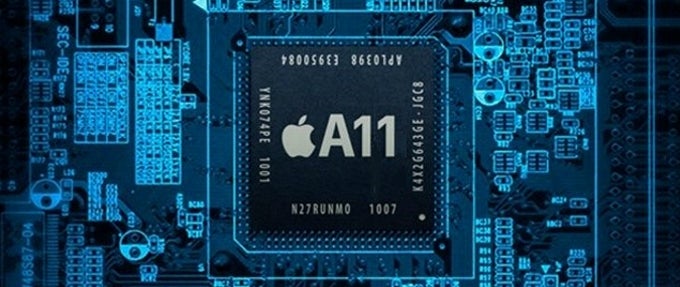 A11, the 10nm processor that's going to power upcoming iPhones throughout this and next year is already in mass production at Taiwan's TSMC fabrication facilities. The switch to a newer 10nm production process from the older 16nm one alone could result in a 20% speed gain and 40% less power drain. Mix in some of Apple's proprietary chip design mojo, and we've got the foundations of a serious upgrade.
Unfortunately, we know nothing else about the chip's architecture. Speculating about, it is likely Apple will continue from the A10's Fusion design, mixing performance and power-efficient CPU cores together with a PowerVR graphics unit. There's no considerable doubt that the A11 will be an absolute beast, but we'll only get to discover its nature following the new iPhone's launch.
Read more about the Apple A11 (and related stories):
Huawei HiSilicon Kirin 970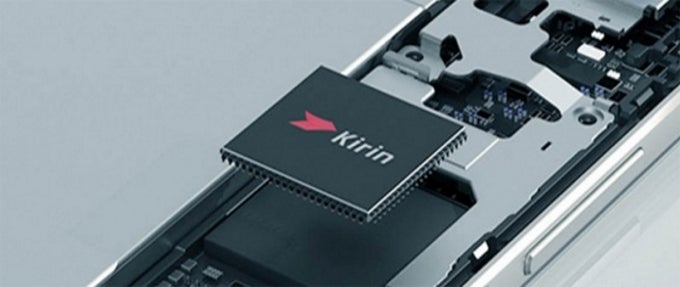 Woah, that's a mouthful! But it's your right to know that Chinese telecoms mogul Huawei owns processor design firm HiSilicon and employs its talent to produce bespoke chipsets for its mobile devices. As the Kirin 960 reigns supreme in current phones like the Huwei
P10
, the 10nm Kirin 970 is scheduled for a late 2017 release, to be ready in time for 2018 launches.
Unlike the rest of these chipsets, the Kirin 970 might make do with ARM's older Cortex-A73/A53 CPU cores, which is a bit of bummer. Regardless, it is going to be a reasonably fast and up-to-date chipset with a 5x20 MHz 256 QAM modem, capable of 1.2Gbps speeds (good for future-proofing, as gigabit LTE is still mostly test lab stuff).
We also know that the Kirin 970 supports 802.11 a/b/g/n/ac Wi-Fi, UFS
2.1
and MMC storage memory, and 4 x 16-bit LPDDR4 RAM modules. The SoC is also rumored to be debuting ARM's new Heimdallr graphics architecture. Mind you, this isn't going to be the Mali G72 graphics unit, as this is the second mobile GPU descended from ARM's Bitfrost architecture. Unfortunately, there's zero information about Heimdallr right now.
Sans cutting-
edge
CPU cores, the Kirin 970 seems to have everything it takes to power a compelling smartphone. Let's hope the older cores won't put the chip to any considerable performance disadvantage.
MediaTek Helio X40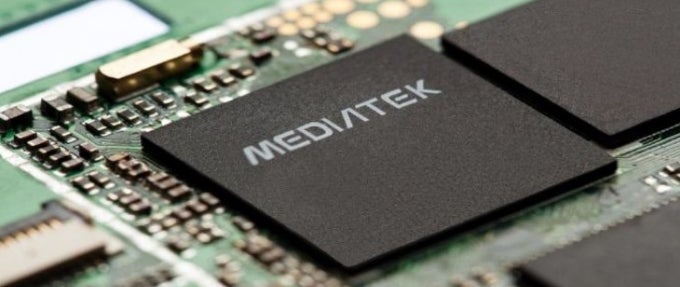 MediaTek chips power the majority of smartphones sold in China, India, and other Asian regions. They are highly affordable, provide adequate (though not Qualcomm-like) performance, and stay in line with modern technological developments like dual cameras and enhanced signal processing.
Reportedly, the Taiwanese company is going to start producing a 10nm, 12-core CPU at local fabrication powerhouse TSMC in the third quarter for a Q1 2018 release. Tentatively called the Helio X40, it's going to take off after the 10-core Helio X30. There's no information as to what cores MediaTek has chosen to include in its processor. However, ARM's latest Cortex-A75 and A55 cores will most likely be involved, along with a PowerVR graphics unit.
With this many CPU cores ticking in sync, managing power and switching between them must be very complicated. Hopefully, MediaTek can write a mean CPU core scheduler to harness the the 12 computational cells's full potential.
Read more about the MediaTek Helio X40 (and related stories):