The A11 chip which will power the next iPhone and iPad is now in production at TSMC
28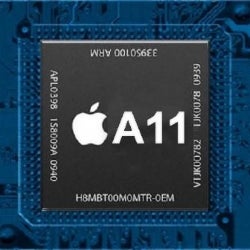 We didn't really expect TSMC, one of the world's premium chip manufacturers, to give up when it has Apple orders on the line. So we're not surprised to learn that Taiwan's fabrication powerhouse has overcome its initial struggles and started producing the A11 chips meant to power the next iPhones and iPads. They will be made on a 10nm process.
There's almost nothing that we know about the A11 processor in advance. TSMC previously estimated that 10nm production tech alone could provide up to 20% performance gains and 40% less power consumption. So Apple's chip designers have a fine opportunity to take advantage of this and contribute their own improvements. TSMC is expected to manufacture as many as 100 million A11 chips by the end of this year.
Additionally, the company is taking 12nm chip production orders from Nvidia,
MediaTek
, Silicon
Motion
, and HiSilicon. While the market is likely to see plenty of 12nm phones as early as this year, 2018's flagship Android phones are expected to have 7nm processors. Samsung is reportedly developing its next
Exynos chipset
on a 7nm process, while Qualcomm's
Snapdragon 845
chipset too will be made on a 7nm line.
ALSO READ
source:
DigiTimes