Stories you shouldn't have missed this week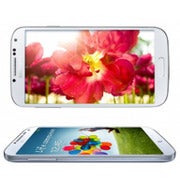 Once again, we've put together all of the week's most interesting stories. The list begins with a handful of rumors about Motorola smartphones - the so-called Motorola X and another handset that we don't know much about, other than the speculation that its size would be "just right".
Another upcoming smartphone that's also worthy of attention is a Nokia Lumia model that goes by the Catwalk codename. Just a few days ago, we saw photos of what might be the device in question.
More interesting stories are available at the links below!
SUBSCRIBE TO OUR NEWSLETTER!