Stories you shouldn't have missed this week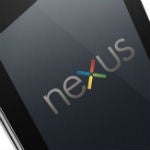 Another weekend, another post with us taking a look back at some interesting stories. However, these aren't just any stories. Below we have listed the stories you shouldn't have missed this week, guys, including all the latest rumors surrounding the yet-to-be-announced Nexus smartphone by LG, along with some sample photos taken with its 8MP camera, and the mysterious Nexus 10-inch tablet, supposedly made by Samsung and scheduled to launch in 2013. But that is not all. There are even more interesting posts in our selection, so go ahead and check them out!
SUBSCRIBE TO OUR NEWSLETTER!