Stories you shouldn't have missed this week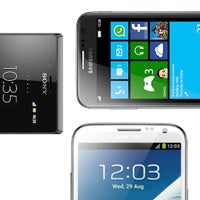 Wow, now that's what you call an exciting week! A lot of cool new smartphones and tablets were announced, and in case you missed their unveilings, now is the time to catch up by checking out the most interesting stories that we posted over the past few days. Go on and meet the new Samsung Galaxy Note II, the latest additions to Sony's Xperia lineup, and the newest member of LG's Optimus L series. You can also take a look at what smartphones Nokia is expected to announce in just a few short days, and the newly announced LG Optimus G with beastly specifications and fancy "crystal reflection" design.
More information about these and other interesting stories is available at the links below.
SUBSCRIBE TO OUR NEWSLETTER!