Sony, LG and others will pre-install Microsoft Office and Skype on their Android tablets
61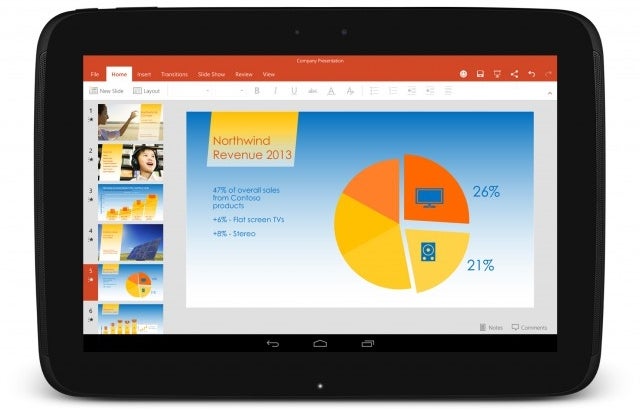 Microsoft today announced a list of no less than 20 partners that will pre-load select Microsoft-made apps on their Android tablets. More exactly, the apps that will get a wide exposure on Android slates include the main Office suite (Word, Excel, PowerPoint, OneNote), OneDrive, and Skype.
The most important companies among Microsoft's new partners are Sony and LG, which are joining Samsung on the list of relevant Android makers to pre-install Office on their tablets. Sony will pre-install Microsoft apps on the Xperia Z4 Tablet, while LG will do it on a new, unannounced slate. The rest of the partners aren't well known internationally, and only operate in select countries or regions. Here they are, in alphabetical order:
Axdia International GMBH (Germany)
Cube (China)
DL (Brazil)
General Procurement (United States)
Grupo Nucleo (Argentina)
Haier (China)
Inco (Mexico)
Ionik GBMH (Germany)
Iview (United States and Latin America)
Multilaser (Brazil)
Noblex (Argentina)
Pacific / Vulcan (Mexico)
Philco (Argentina)
Positivo (Brazil)
Prestigio (Europe, Middle East, and Asia)
Teclast (China)
TMAX Digital (North America)
Wortmannn (Germany)
Also today, Microsoft announced that
Cortana will be available as a standalone app
on Android and iOS. It's pretty obvious that the Redmond giant hopes that one day its apps will play an important role on
all
mobile devices, isn't it?
source:
Microsoft