Shipment date for the Dell Venue Pro keeps on getting pushed back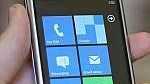 For something that's been highly regarded amongst the existing crop of Windows Phone 7 devices out on the market, there are a lot of concerns about the Dell Venue Pro that seems to lessen its appeal after time.
Not only did the initial batch of units experienced a variety of
hardware related issues
, but it appears that customers are having a difficult time in actually seeing the handsets come to fruition. In fact, each passing day appears to push back the handset's general availability – with some being frustrated about the exorbitant wait times. Right now, it's being reported that customers who placed their orders recently are being told that their device should arrive past the holidays and well into the new year – which is hinted to be around
January 5th
.
Even worse, there are other customers who have been told that their orders have been shipped, but they have actually failed to arrive thus far. The growing disdain for the Dell Venue Pro doesn't seem to shortening anytime soon if these ill-fated shipment dates fail to go out as planned.
via
WMPoweruser