Pixel 3 stars in Avengers: Endgame; check out this Thanos Google search Easter egg
2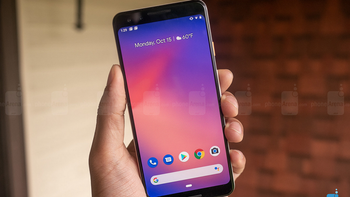 If you haven't seen
Avengers: Endgame
yet, you might be steering clear of the internet to avoid reading any spoilers. The film, which set a record by grossing $1.2 billion globally, has a star-studded cast that includes Robert Downey Jr., Scarlett Johansson, Paul Rudd, Josh Brolin and the
Google Pixel 3
. That's right,
spotted by Android Central
, mixed in with all of those talented actors and actresses, is the Nearly Pink Pixel 3 model.
It wouldn't be a spoiler to tell you that the phone is used in a scene where a fan stops to ask a pair of "characters" if he can take a picture. The extra publicity generated by the movie comes a little more than a week before Google is expected to unveil the mid-range
Pixel 3a
and
Pixel 3a XL
at its I/O developer conference that starts on Tuesday, May 7th. If you're wondering how the Pixel 3 was able to get a role in the film, let's just say that Google probably used the corporate version of the casting couch; it paid off Disney to promote the handset. While Google most likely paid to have the Pixel 3 appear in Avengers: Endgame, the
Samsung Galaxy S8
randomly shows up for a split-second about five minutes after the Pixel 3 gets its screen time.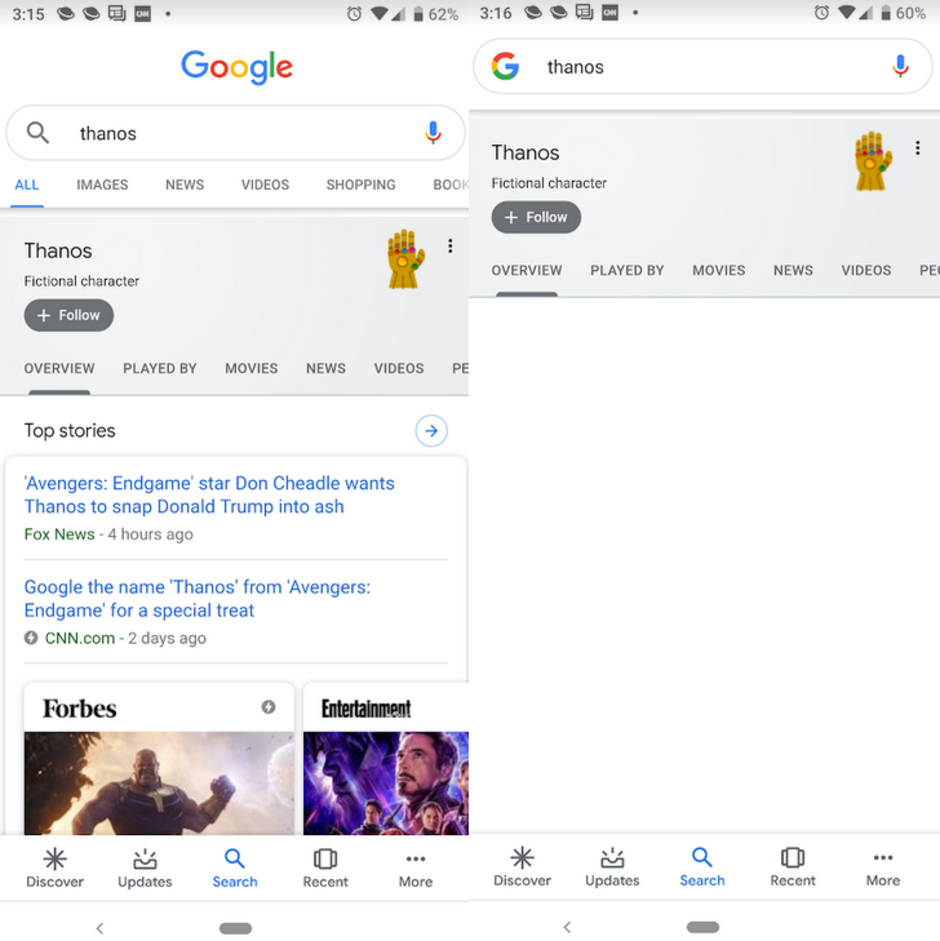 Google search Avengers Easter egg shows Thanos getting rid of half your search results in an Infinity War style attack
At the same time, Google has added an Avengers-themed Easter egg for Google search. Search for Thanos and tap on the Infinity Gauntlet that appears on the Knowledge Graph portion of the results. It will snap and half of the search results will disappear using the same type of effects seen in Infinity War.

Phone manufacturers have used the Marvel universe to sell handsets before. Back in 2008, LG ran an
Ironman
themed ad for the
Voyager
, a clamshell phone that was equipped with a pair of 2.81-inch screens, a QWERTY keyboard, and an HTML browser. Two years later, an ad for the
LG Ally
included scenes from
Ironman 2
.
Recommended Stories