Pandora gets an iMessage app for sharing your favorite music with friends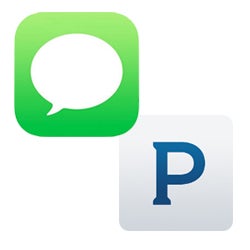 Pandora is getting an iMessage extension that is all about sharing music with friends. The recipient doesn't even need to be logged into their account to hear the track you're sharing, although the Pandora app needs to be installed on both devices.
If you launch iMessage while streaming a song in Pandora, it will appear in iMessage, ready to be shared. The other party will be able to hear a 30-second snippet from the song and can open a radio station based on the track by tapping it.
Of course, what iMessage extension would this be without some stickers to slap on to your messages? Pandora packs a dozen or so of various emoji and exclamations to use when a particularly "Fire" jam is incoming.
Pandora joins Apple Music and
Shazam
in providing a music applet for iMessage, but do keep in mind that it's only compatible with the latest version of the messaging service for iOS 10.
via:
The Verge