Merry Christmas from PhoneArena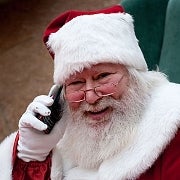 With Santa getting ready for his run in a couple days, we at PhoneArena wish you, our readers, a Merry Christmas and Happy Holidays!
As always, if you happen to get a bright new shiny phone for Christmas, we want to hear about it. Feel free to share in the comment section below.
-PhoneArena Team