Happy 4th of July!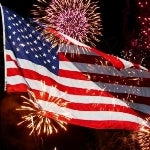 We at PhoneArena hope that you and your family have a happy 4th of July holiday. If you takesome pictures of the festivities and fireworks with your new phone, please send them to
phonearenaimages@gmail.com
(please include you name and phone model) and we'll post them here next week.