Samsung's 2019 flagships are certified by the FCC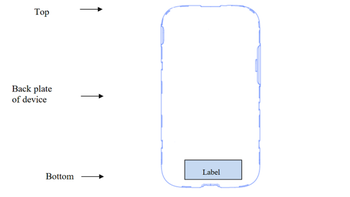 The documentation reveals where the FCC sticker will be located on these models (see image above the article) and confirms that these phones will come with Bluetooth LE, NFC, and MST. The latter is the Magnetic Secure Transmission platform that allows Samsung Pay to work in stores not equipped with NFC point-of-sale checkout technology.
According to the data, Samsung's 2019 flagships will support Wi-Fi6 (802.11ax). The latest Wi-Fi technology will consume less battery power and offer faster speeds. And a chart included in the FCC documentation shows that Samsung's 2019 flagships will support all of the major 4G LTE bands used by the big four major U.S. carriers. As if there was a doubt.