The best smartwatches in 2023 [Buyers guide]
We may earn a commission if you make a purchase from the links on this page.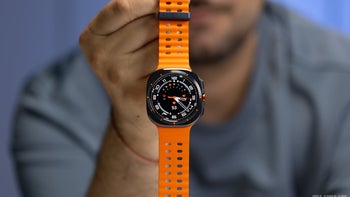 In recent years, smartwatches have undergone a remarkable evolution, transcending their modest origins to become technologically advanced and indispensable gadgets. Today's smartwatches boast impressive features. Take, for instance, the immensely popular Apple Watch, one of the best examples for a seamless integration with the entire iOS ecosystem, with plethora of features at hand.
On the other end of the spectrum, Samsung's smartwatch lineup has been transforming and evolving, abandoning Tizen in favor of Google's Wear OS. The smartwatch market is bubbling with so many options, each catering to diverse preferences and requirements, that it's hard for one to navigate these days. From the sleek and seamless integration of the Apple Watch to the Android-oriented Wear OS devices and sleek designs such as that of the
Pixel Watch
, the choices are basically limitless.
So, let's dive into the coolest smartwatches you can get right now in early 2023 and figure out which one is your perfect match!
Best smartwatches

in 2023, summarized list:
The newly-unveiled
Apple Watch Series 9
is easily the
best smartwatch
you can put on your wrist — with a rich app ecosystem as well as fleshed out health features. From heart-rate metering to ECG and blood oxygen monitoring, to sleep tracking and hand-washing reminders. It also tracks a good amount of workouts and is pretty much among the most accurate
fitness trackers
as well. Not to mention, it can go completely autonomous with an eSIM providing its own LTE connection. Supports Apple Pay.
The
Apple Watch Series 9
features a brand-new S9 chipset, which is 30% faster than the one found in the previous generation. This has allowed Apple to move all Siri processing on the device itself, making it even more autonomous. Another cool new features is the "double tap" gesture. It allows you to pick up and end calls, stop a timer, play/pause music, snooze an alarm, all this by simply double tapping your thumb and index finger.
Last but not least, the screen brightness has been upgraded to a whopping 2,000 nits. This means you won't have any problems reading the display even under direct sunlight.
Apple Watch SE 2
The Apple Watch SE 2 is the next iteration of the affordable Apple Watch. Don't let the word "affordable" fool you. It comes with the powerful S8 SiP, and still supports all of the apps and workouts available and it has the facelift design, such as thin bezels, unlike the Apple Watch Series 3, which looks pretty dated by now. The SE 2 also supports eSIM for autonomous use, and of course, Apple Pay.
You also get crash detection (a pretty useful feature), and the lowest starting price on an Apple Watch device, just $249! Overall, the Apple Watch SE 2 is the
best smartwatch
for
Apple
users who don't really need all the bells and whistles of its more expensive counterpart.
Apple Watch Ultrа 2
This is the newest, most expensive Apple Watch, and for good reason. It's the second iteration of the "Ultra" concept and perfects and polishes the rugged Apple Watch experience. It delivers the same long battery life, and superb ruggedness, as its predecessor, while borrowing some new hardware and features from the
Apple Watch Series 9
. The
Apple Watch Ultra 2
now features the latest S9 SiP, allowing for Siri on device, and a better Find My function.
The new double-tap gesture is also present on the
Apple Watch Ultra 2
, allowing for one-hand operation by tapping your thumb and index fingers twice. The screen brightness has also been upgraded and now it's 3,000 nits, the highest in any smartwatch to date!
Just like the previous model, this
Apple Watch Ultra 2
is not meant for the average person, but for divers, explorers, and professionals, who need something reliable and rugged, that can withstand both submersion under water, extreme heat, or extreme cold.
Samsung

Galaxy Watch 6
Samsung's Galaxy Watch line is pretty respectable as an Android-friendly alternative to the Apple Watch. The new
Galaxy Watch 6
has a nice, premium aluminum and glass build, yet it's also conveniently light. It has dust and water resistance, and it's shock resistant too.
Running on Wear OS, this smartwatch covers all the basics – a plethora of workout trackers as well as sleep tracking, and plenty of great apps to choose from. So needless to say, this is a great fitness tracking smartwatch for Android users. Because yes – and this is very important to note – the
Galaxy Watch 6
is not compatible with iPhones.
Much like the
Galaxy Watch 6
, the
Galaxy Watch 6 Classic
uses Wear OS, and is currently only compatible with
Android phones
. This year Samsung decided to bring back the physical rotating bezel, so if you like that particular design, this model is for you. Samsung also ditched the "Pro" model from last year and reverted the naming scheme to its "Classic" ways.
The
Galaxy Watch 6 Classic
has a timeless watch design and IP68 water and dust resistance. It can monitor your steps, calories burned, your stress levels, and body composition, plus it can automatically detect when you start training. In fact, it's very much designed for adventurers and fitness enthusiasts!
Samsung Galaxy Watch 5 Pro
The previous year's Galaxy Unpacked event made quite an impact, introducing a fresh addition in the form of the Galaxy Watch 5 Pro. The Galaxy Watch went "Pro." This change signified a departure from the ordinary, and a focus on high-quality materials like titanium and sapphire.

This smartwatch is available in a single size, a 45mm diameter, and despite its hefty appearance, its titanium construction keeps it surprisingly lightweight at just 46.5 grams. Samsung opted for a more cautious and evolutionary approach rather than a revolutionary one. While there are certainly improvements, they are mostly subtle in nature.

Beneath the protective sapphire glass, you'll find a stunning 1.4-inch Super AMOLED display boasting a high pixel density of 450x450. The titanium frame houses two physical buttons on the right side. The watch is equipped to monitor various health metrics thanks to its BioActive sensor, and it operates with remarkable speed, thanks to the dual-core Exynos W920 processor and 1.5GB of RAM.
Google

Pixel Watch 2
Google's newly-released second iteration of the
Pixel Watch
comes with some needed improvements. The battery now lasts longer, the chipset inside is faster and grants that fluid response in the UI, and there are new and improved sensors onboard.
The
Google Pixel Watch 2
retains the stylish and minimalistic design from its predecessor and irons out some of the annoying bugs that the first-gen device displayed back when it was launched.
Some might say it's still not on par with the Apple Watch but Google is making huge efforts to offer something unique to Android users, and it's good for the smartwatch market and the users. The
Pixel Watch 2
gets many things right: the heart-rate sensor is better, there's a temperature sensor and an impedance one, the watch is fast, sleek and can go the extra mile when it comes to stamina. Its Fitbit integration is an added bonus for all the sporty types out there, too. Good job, Google.
Garmin Forerunner 265/965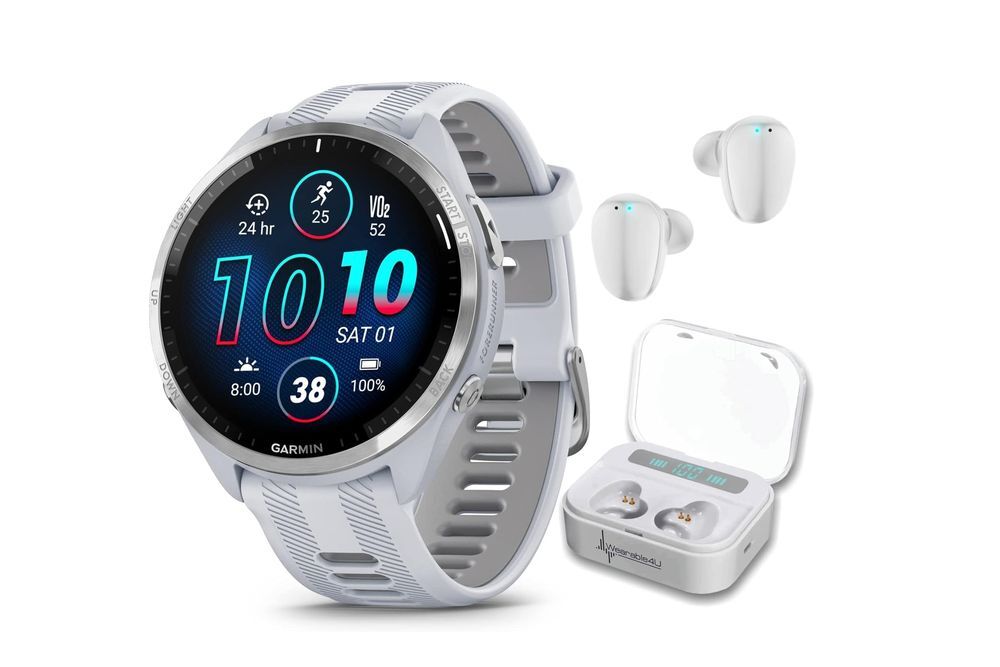 The latest addition to the Forerunner range perfects the smartwatch for runners. There are two models, the budget 265 and the flagship 965. The top model comes with extras such as titanium bezel, multi-band GNSS with SatIQ technology which will grant you a GPS lock even in tricky conditions and environments, days of battery life, stunning AMOLED display, and of course, some of the best running tools in the business.
The Garmin Forerunner 265 trims down some of the panage to lower the asking price and give everyone an affordable alternative without sacrificing the core running features. This watch comes with smaller battery and can last up to 15 days (compared to the 28 of the 965 model), and there are no fancy materials onboard. However, the same sensors and training software is present, as well as a great AMOLED screen. All this, at considerably lower price.
Fitbit Versa 4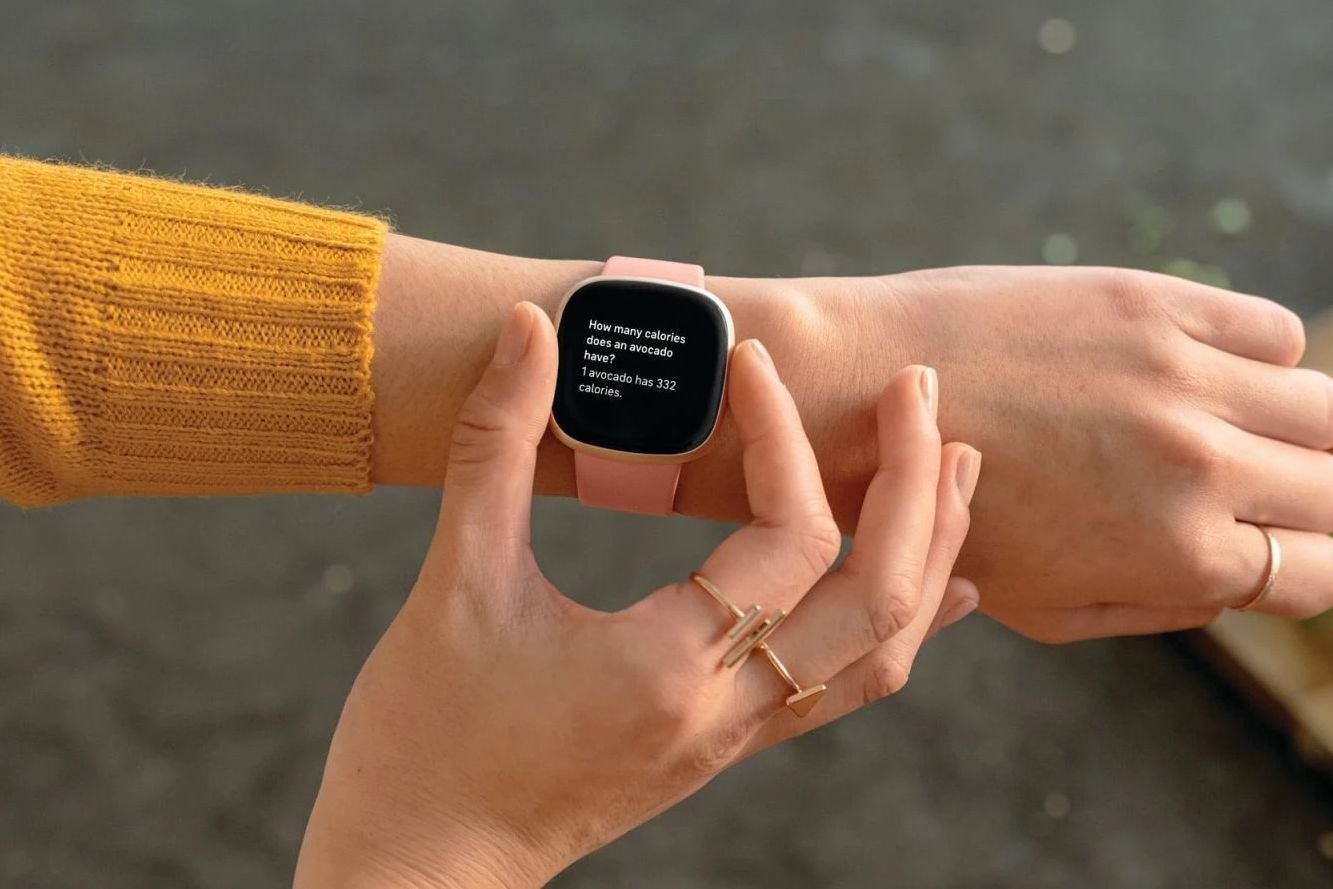 The Fitbit Versa 4 introduced several notable improvements while maintaining the super affordable price the model is known for. It effectively addressed two major concerns: the ease of switching watch faces and significantly improved health measurements compared to its predecessor.
The Fitbit Versa 4 excels in various aspects: boasting a sleek and lightweight design, it offers automatic exercise tracking, comprehensive sleep monitoring, heart-rate tracking, SpO2 readings, GPS functionality, NFC support, and more. Furthermore, it is capable of withstanding water up to 50 meters (5ATM) and boasts an impressive one-week battery life.
However, in order to maintain its competitive price, certain compromises were made. The watch lacks LTE connectivity and wireless charging, and the app's selection is somewhat limited. The bezels surrounding the display remain relatively large, and the quick-release band mechanism may be somewhat inconvenient. Nonetheless, these drawbacks are minor when we take the price tag into account. If you want a solid smartwatch at a decent price, the Fitbit Versa 4 is a great option.
Which one's going on your wrist?
There we have them, the best fitness smartwatches, health tracking smartwatches or simply elegant ones you can get right now in early 2023. Ultimately (and unsurprisingly) the Apple Watch Series 8 is the
best smartwatch
for those who are into Apple's ecosystem, while Samsung's Galaxy Watch series are the
best smartwatches
for fans of the Korean giant and Android users in general, even if those work well enough with iOS also.
If you're still unsure whether you even need a smartwatch, we have the following helpful article for you -
Do you really need a smartwatch?
In it, we take a look into how a smartwatch works, whether smartwatches are worth it and how they can help you in your daily life.
Things to look out for when buying a smartwatch
Operating System:

Choose a smartwatch with an operating system that aligns with your smartphone. The main options are watchOS (for Apple Watches) and Wear OS (for Android-based watches). There are other proprietary smartwatch operating systems out there, so be sure to check the compatibility with your smartphone before you buy.

Design and Comfort:

Consider the design, size, and weight of the smartwatch. Opt for a style that complements your fashion sense and ensure it feels comfortable on your wrist for daily wear.

Battery Life:

Look for a smartwatch with good battery life to avoid frequent charging. Consider your usage patterns and how long the battery lasts under various conditions. You could also opt for a hybrid smartwatch if battery life is one of your primary concerns.

Fitness and Health Features:

Check the range of fitness and health tracking features, such as step counting, heart rate monitoring, sleep tracking, and stress tracking. Some watches also offer ECG and blood oxygen level measurements. Samsung, for example, offers body composition measurements, and some watches can even take your blood pressure.

GPS and NFC:

If you're a fitness enthusiast or need contactless payments, ensure the smartwatch has built-in GPS for accurate tracking and NFC for mobile payments like Google Pay or Apple Pay.

Water and Dust Resistance:

Verify the smartwatch's IP rating for water and dust resistance. This is essential if you plan to use it during workouts or in wet environments.

Price:

Set a budget and compare different models within that range. Consider the features offered in relation to the price to get the best value for your money.

Updates and Support:

Check if the manufacturer regularly provides software updates and customer support to ensure the smartwatch remains relevant and functional over time.
Recommended Stories