Apple Watch SE 2 (2022) review: The affordable Apple Watch; why pay more?
3
We may earn a commission if you make a purchase from the links on this page.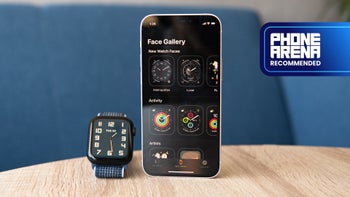 This year, alongside the
Apple Watch Series 8
, Apple released a new budget smartwatch, and this it is – the Apple Watch SE 2, also known as the Apple Watch SE (2022) and Apple Watch (2nd generation).
For its starting price of $249, the Apple Watch SE 2 offers pretty much everything most people would want from a smartwatch to pair with their iPhone, without breaking the bank.
Whether you want some fitness and health tracking in your life, or just a good-looking smartwatch as a fashion accessory – the SE 2 does not disappoint. Should you save some money and get it, instead of the more expensive options from
Apple
? Let's take a closer look and find out…
What's new about the SE 2 over the first-gen SE
New S8 processor (as opposed to S5), which is also in the Series 8
Crash detection
Bluetooth 5.3 (as opposed to Bluetooth 5)
Lower starting price
Table of Contents:
Apple Watch SE 2 Unboxing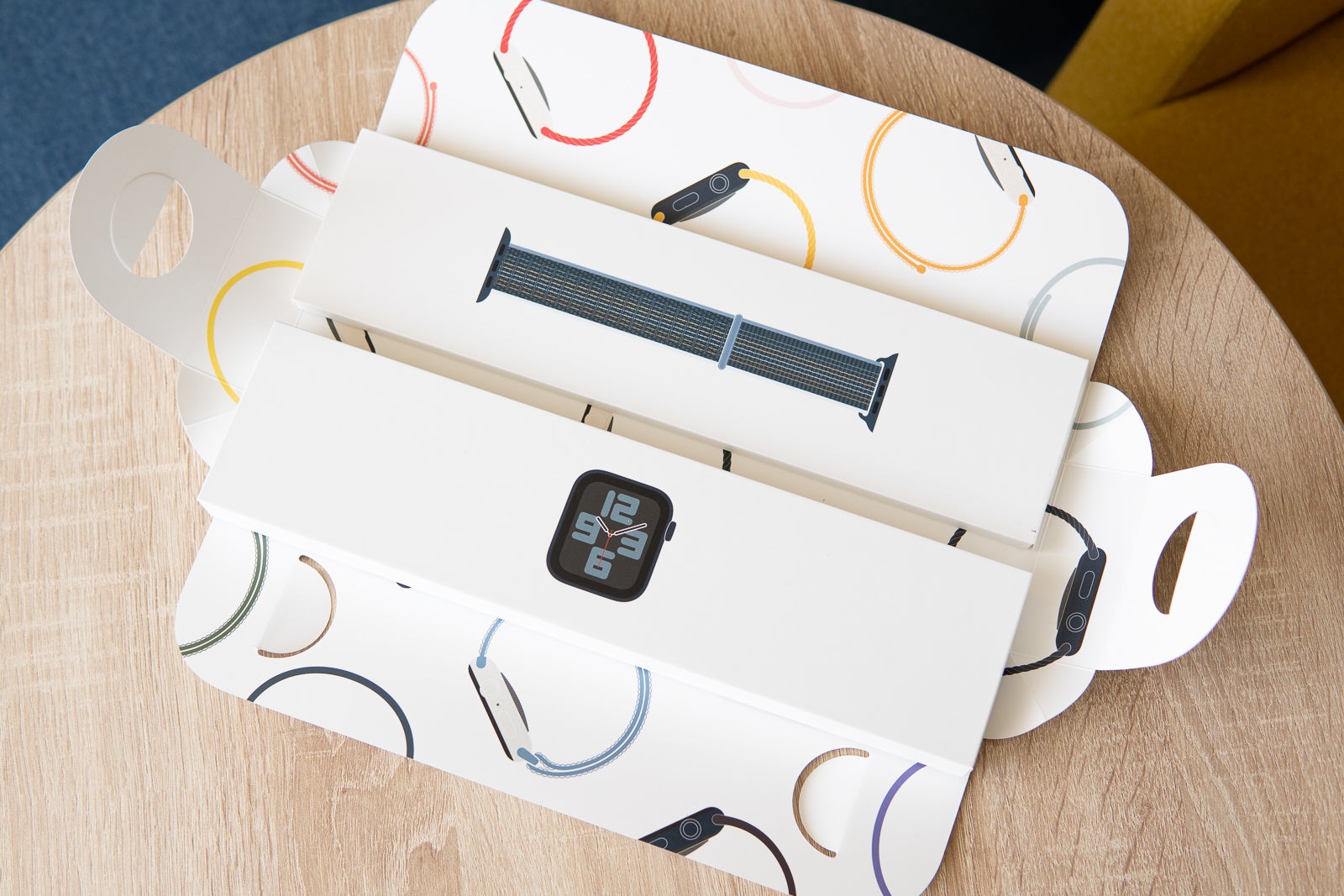 (Image credit - PhoneArena) Apple Watch SE 2 packaging
Although this is the budget Apple Watch to buy right now, the unboxing experience is the same as if you just bought a Series 8, which means – as premium as you'd expect from Apple.
You get a sleek, long, white box with just the Apple logo and the word "Watch" on top, so if you need to check which Apple Watch this is, and what size, look at the stickers on the bottom.
Pulling two tabs unboxes the Apple Watch SE 2 like a Christmas present, and inside you'll find your watch wrapped in protective foil, plus a magnetic charging cable (which needs a USB-C charging brick that's not included).
You also have a second box with your chosen wristband. We've got the Storm Blue Sport Loop band for this review. In any case, prepare for lots of cardboard to come out from this unboxing experience.
Apple Watch SE 2 Specs
Specs
Apple Watch SE 2 (2022)
Models
40mm / 44mm
Wi-Fi / Wi-Fi + Cellular

Processor, Storage
S8 chip, 32GB storage
Software
watchOS 9
Battery and Charging
Up to 18-hour battery life
Magnetic charger, 80% in about 1.5 hours, 100% in 2.5 hours
Sensors
Optical heart sensor
Notably, despite its lower starting price, the SE 2 gets the same processor that's inside the Apple Watch Series 8 – the S8 SiP (system in a package). For reference, the first-generation Apple Watch SE is powered by the S5.
Apple Watch SE 2 Design, Models & Sizes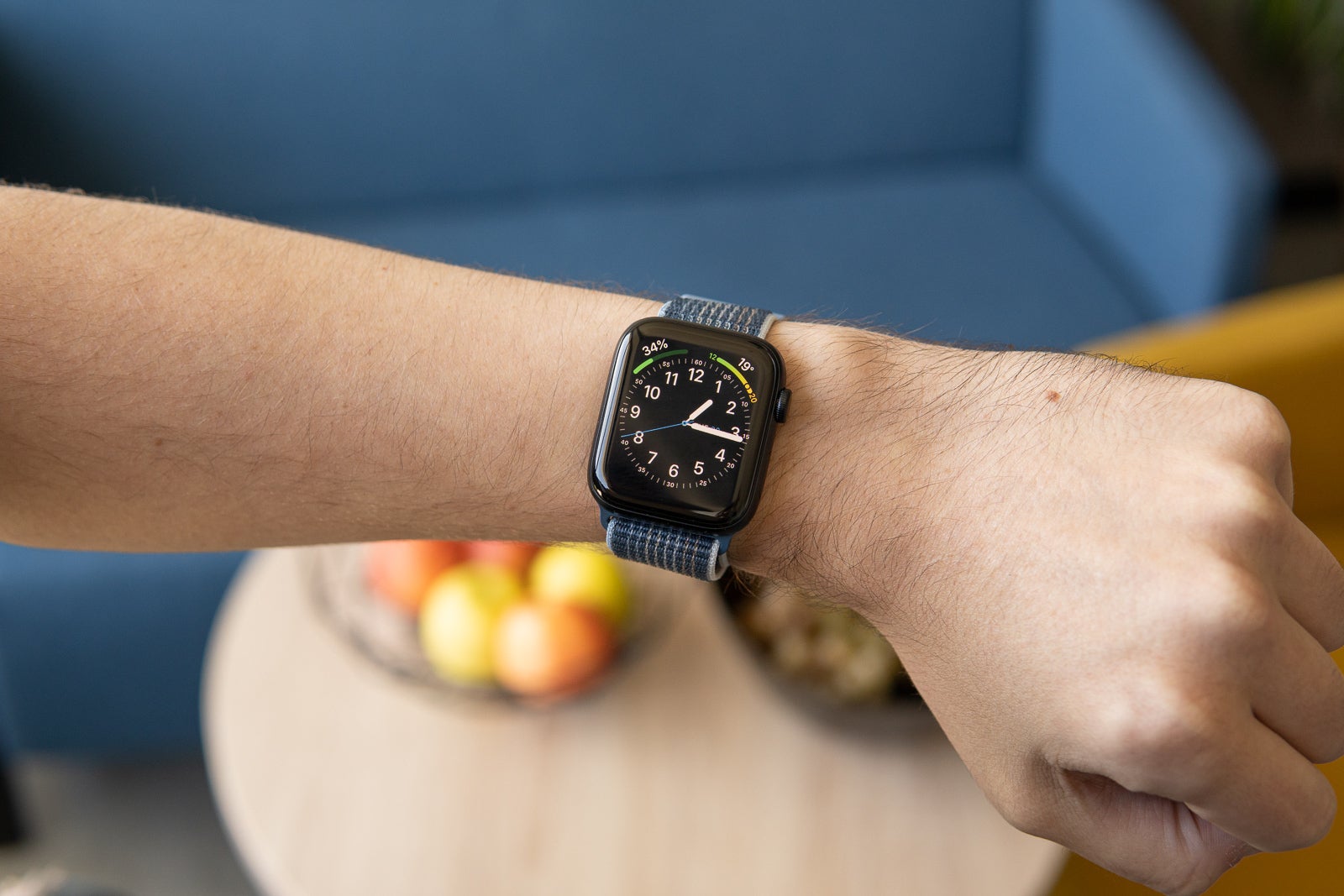 (Image credit - PhoneArena) Apple Watch SE 2 (44mm)
Despite its lower price tag, the Apple Watch SE 2 feels very nice, lightweight and premium. Its recycled aluminum case is on par with the more expensive Apple Watches, which is a good thing. Also good is the fact that we have water resistance of 50 meters, which Apple claims means the SE 2 "may be used for shallow-water activities like swimming in a pool or ocean".
Nothing serious like scuba diving or water skiing though, you'll have to look to the
Apple Watch Ultra
for that stuff.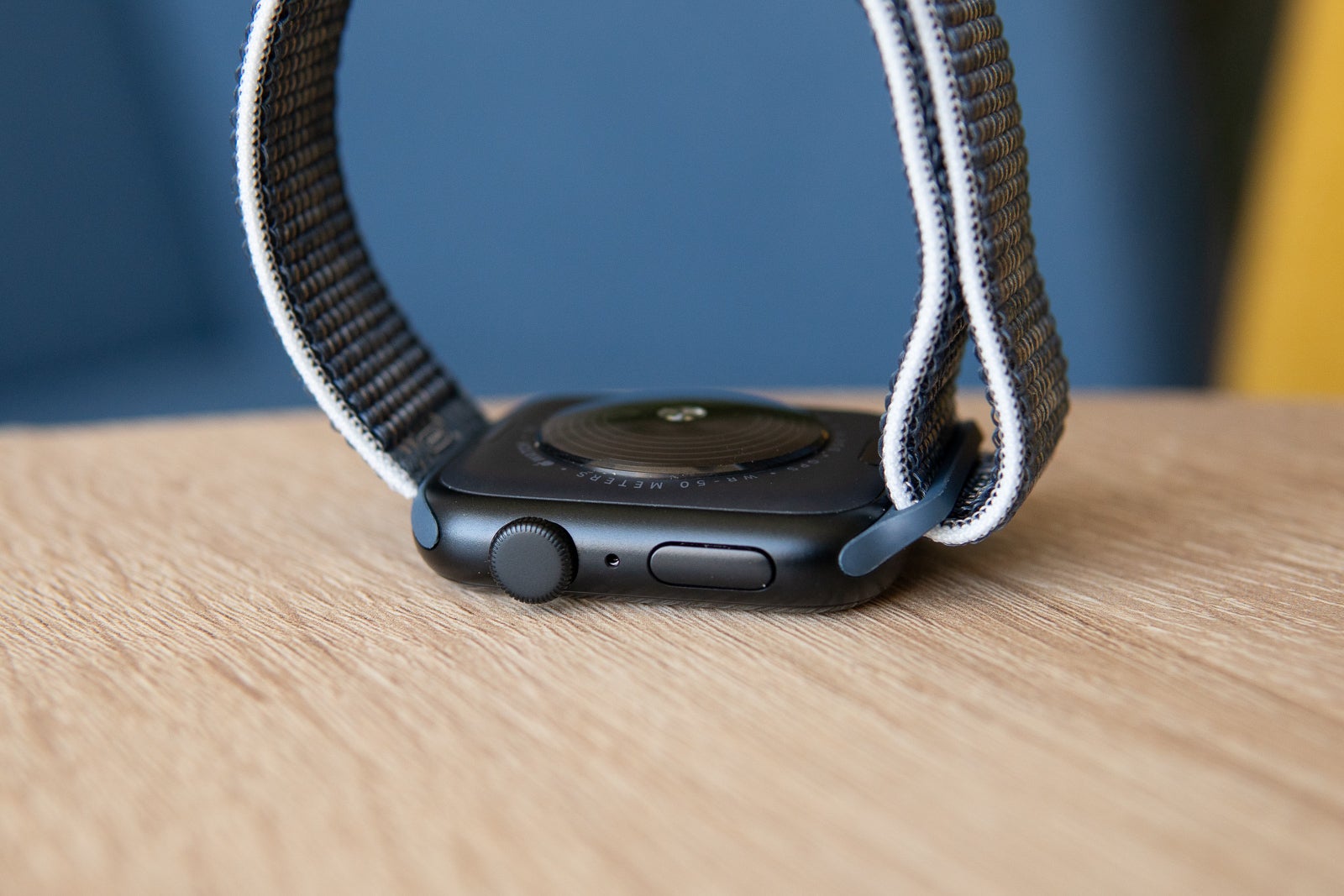 (Image credit - PhoneArena) Apple Watch SE 2 digital crown and side button
On the left side of the watch we have a speaker grill, and on the right – a digital crown, and a side button under it. The crown is surprisingly clicker than on the Apple Watch Series 7 I've been using until now by the way, which is not an issue, just worth noting.
You can pick between a smaller 40mm display variant, starting at $249, or the bigger 44mm variant, that starts at $279. If you want cellular connectivity on your watch, as opposed to just Wi-Fi – the cellular Apple Watch SE 2 starts at $299.
Although the larger display of the 44mm variant (which we're using for this review) is easier to see and makes sense for people with bigger wrists, rest assured that the cheaper, smaller 40mm variant is just as good. I've used the 41mm Series 7 until this very moment, and not once did I feel like the screen size was handicapping my experience in any way.
Regardless of which screen size you choose, you get a beautiful, bright Retina display, which is also OLED, meaning the blacks are pitch black. No backlight bleeding when using it in the dark, and you can probably save on some battery by using watch faces with black backgrounds. That's because to display a black background, OLED screens just turn off a lot of those pixels. Good stuff!
What's not so good is the fact that the always-on display feature is not available on the Apple Watch SE 2. So instead of staying on all the time, the screen on the SE 2 turns completely off when the watch thinks you're not looking at it, and turns on only when it senses that you've turned your wrist, or when you start interacting with the display or the side buttons.
Now, that shouldn't be a big deal for many people, considering a good bunch of Apple Watch Series 7 (and now 8) users already turn always-on display off to save on battery life. So if you were going to do that anyway – well… You don't need to, there's no such feature here.
The Apple Watch SE 2's display is also covered with what Apple calls Ion-X glass, which, speaking from experience, can scratch pretty easily. Not from nails or anything that bad, but from the occasional bump into a table or rub against your phone – you might start seeing unwanted results. So I'd recommend looking into a screen protector, or just being extra careful, if you want to sell your smartwatch for a good price at some point later on.
Apple Watch SE 2 Software & Features
UPDATE
: By the way, watchOS 10 is now official: the new OS will be available in the fall, and comes with a variety of new features, including redesigned watch faces with widgets, and more!
The Apple Watch SE 2 comes with the newly-released watchOS 9.0 software. If you're new to watchOS in general – let's quickly summarize what it entails. When you lift your wrist, tap the screen or press one of the watch's buttons, your watch will wake up, revealing your current watchface.
You have many watch faces to choose from, and most of them can be customized with different colors, and a big number of complications too – so you can add things like the date, current weather, your battery life, and so on, and see all that at a glance; not just the current time.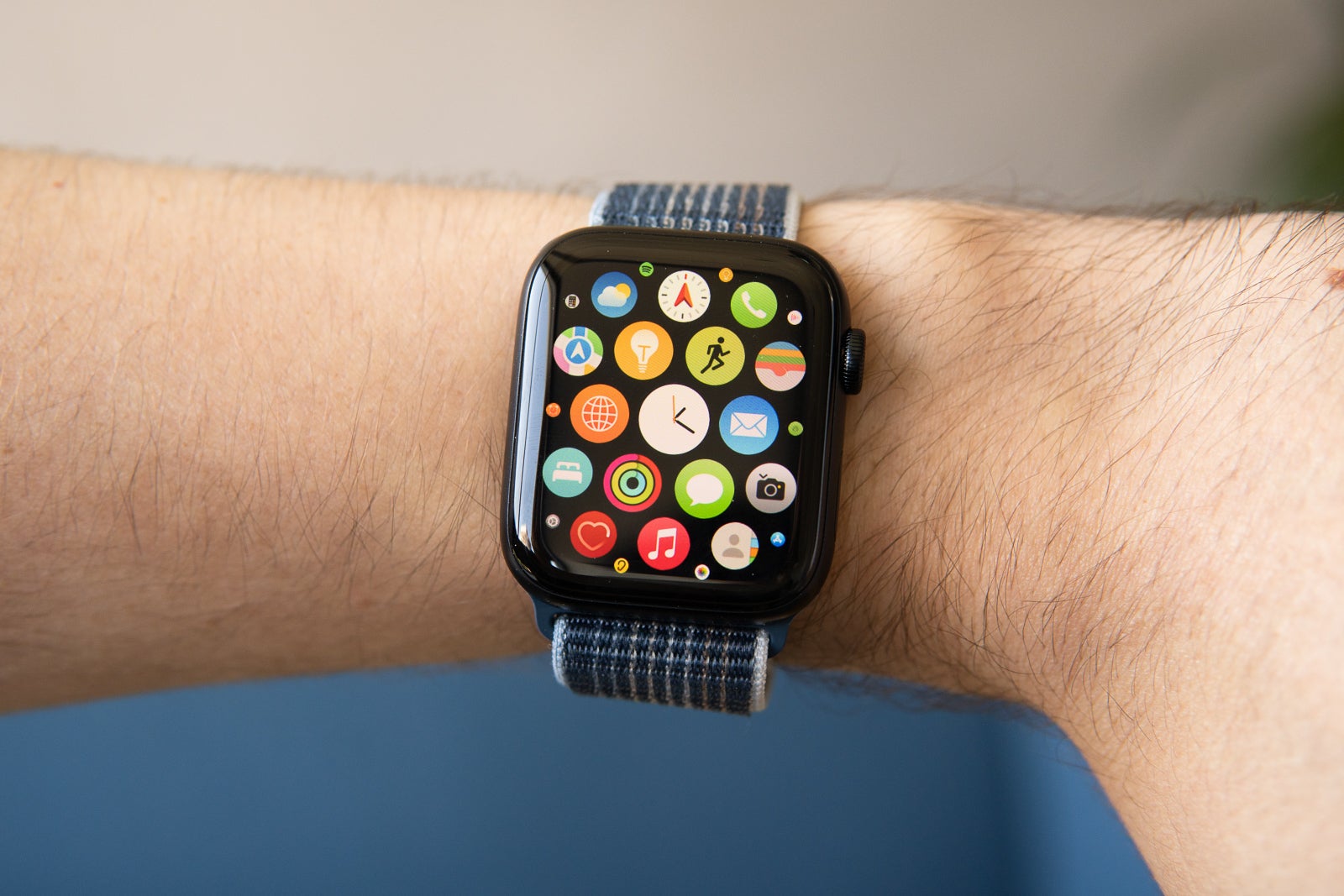 (Image credit - PhoneArena) Apple Watch SE 2 apps
Pressing the digital crown will take you to your installed watchOS apps, which can include Reminders, Activity, Messages, Heart Rate, Settings and Mail, among many other apps you can download from the app store.
Pressing the side key (the one under the digital crown) reveals your most recent apps, similarly to how you can view your recent iPhone apps by swiping up and holding.
That's the standard stuff for an Apple Watch running watchOS 9, but let's get on to the notable features your Apple Watch SE 2 has (and the ones it doesn't have).
Perhaps the most important feature that it has would be heart rate tracking, which includes high and low heart rate notifications, plus irregular rhythm notifications, which, as someone who has arrhythmia, I personally appreciate.
Whether you wish to track your heart rate during workouts, or during your normal day-to-date life, or during sleep, you can find all the data this watch will collect in the Health app on your iPhone. You can also, of course, check your current heart rate on your watch at any time.
The Apple Watch SE 2 will also track your activity, as you'd expect from a modern smartwatch. That includes calories burned, steps taken or meters walked in particular workouts (of which there are many to choose from); there's also sleep tracking and even cycle tracking on board.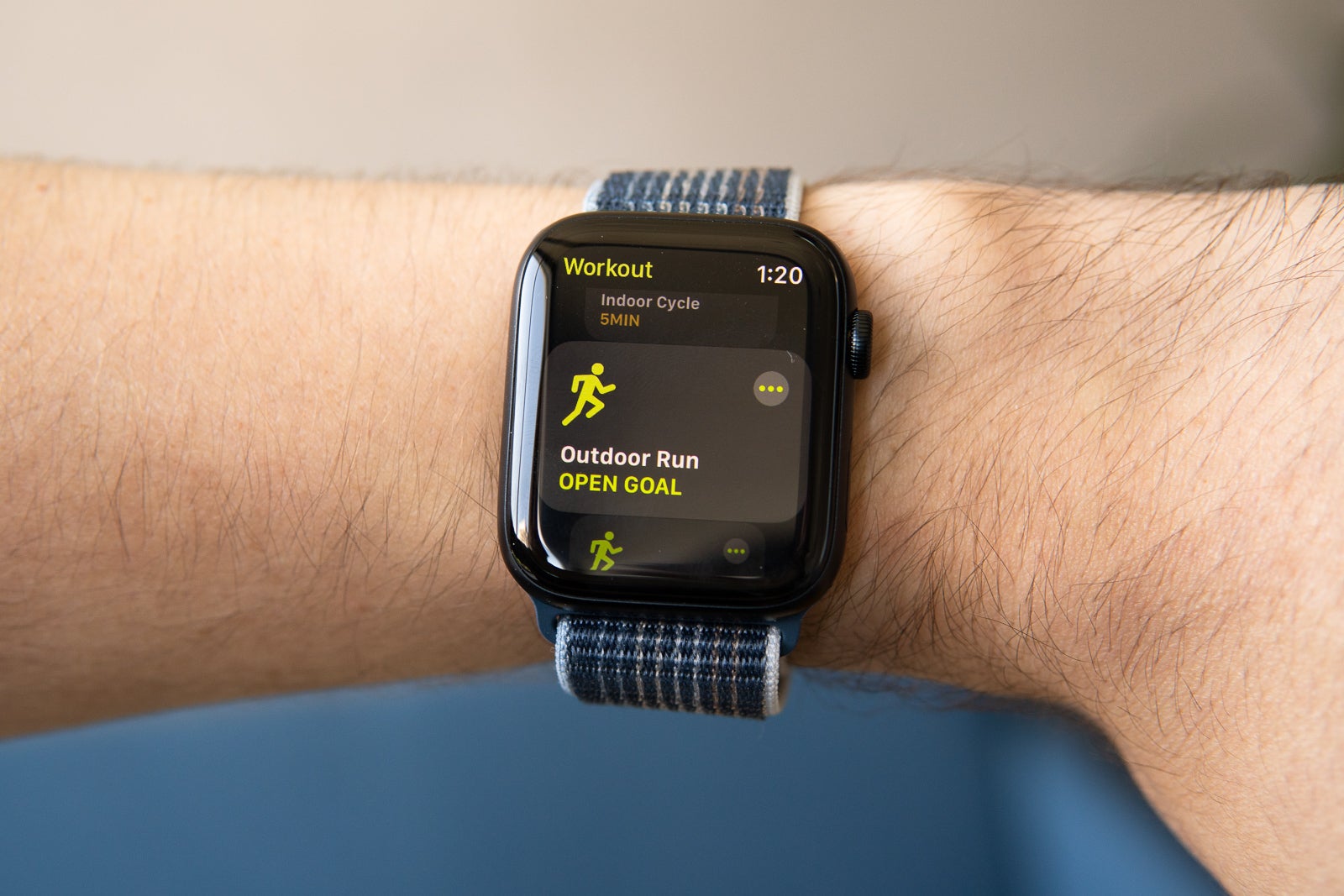 (Image credit - PhoneArena) Apple Watch SE 2 workouts
Siri is always on your wrist too, which is really handy, and I regularly use it to set reminders. You can either press and hold the digital crown to trigger it, or you can enable the "Hey Siri" voice command to get the virtual assistant's attention with your voice, without pressing anything.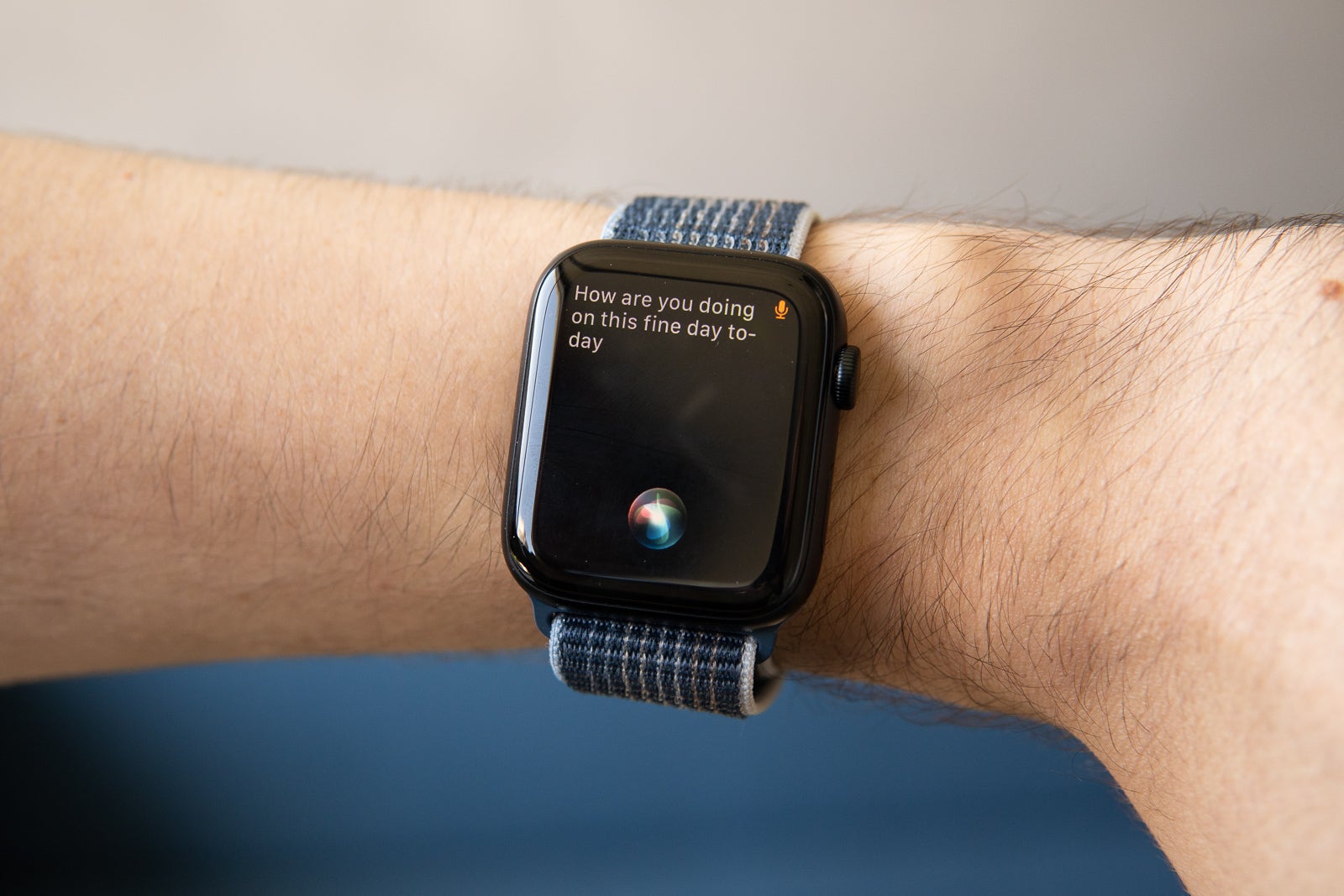 (Image credit - PhoneArena) Siri on the Apple Watch SE 2
Fall detection, and Apple's new crash detection features are also here. The latter will attempt to trigger an Emergency SOS if it detects that you've been in a car crash, using either cellular (if you have the cellular Apple Watch SE 2 model) or your iPhone's internet connection.
It's a pretty grim feature to think about, but something you'd expect and want from a health-oriented device, and hopefully it works reliably. I'm definitely not willing to test it, but during Apple's recent presentation, it seemed like the Cupertino company had reassuringly tested it plenty of times.
The SE 2 also has a GPS, a compass, an always-on altimeter (for altitude measuring), plus support for Apple Pay / NFC.
Another feature you may appreciate, particularly if you're planning to buy this smartwatch for a child or just anyone else who doesn't have their own iPhone yet, is Family Setup. You can, say, pair this smartwatch to your own iPhone, but let your kids use it.
So yeah, the Apple Watch SE 2 has the basic health and fitness features covered, but as you might expect, it's also missing features that the more expensive Apple Watches have, so let's go over those.
We already mentioned that there's no always-on display, and there's also no Blood Oxygen tracking and ECG tracking. No body temperature sensing either. So although this can be a perfect smartwatch to get as a fashion accessory or for your average health and fitness tracking, those few extras will require you to shed more cash for a more expensive Apple Watch model.
Apple Watch SE 2 Battery and Charging
(Image credit - PhoneArena) Apple Watch SE 2 with its magnetic charging dock
As we mentioned in the unboxing section, the Apple Watch SE 2 comes with the familiar magnetic charging dock, but no charging brick to plug that into, so you may need to either use your phone's charger, or buy another USB-C charging brick separately.
In any case, Apple promises the usual all-day battery life (or more precisely, up to 18 hours). For indoor workouts, you can expect up to 10 hours of battery life, or up to 6 hours of outdoor workouts with GPS tracking on (e.g. running).
Since this watch doesn't have always-on display, it's almost certain to last you longer than an Apple Watch Series 8 or 7, especially if you just use it as a fashion accessory and not a workout device, but don't expect anything groundbreaking.
In my experience, the Apple Watch SE 2 easily lasts through a whole single day of sparse usage, with even some battery left for the next day. It's lasting me longer than my Series 7, and again – likely because it doesn't have always-on display.
As a bonus, there's Low Power Mode on the SE 2, which you can choose to turn on at any time. It'll also turn on by itself if your watch reaches 10% battery. Low Power Mode saves on battery by disabling features like auto-workout detection, background heart rate measurements, and delaying background app refresh, among other things. So if you want this watch to last extra long, you can always enable this feature.
As for the charging situation, the Apple Watch SE 2 is not exactly the fastest smartwatch to charge, but let's face it – most people charge their smartwatches overnight anyway. Apple claims it takes 2 and a half hours to fully charge this smartwatch, and that's if you buy the Apple 20W USB-C Power Adapter. Using a lower-watt charger will take longer to top up the battery from zero to 100%.
Apple Watch SE 2 Processor & Storage
Surprisingly the Apple Watch SE 2 is powered by the same S8 processor that's inside the new Series 8. In addition, Apple says the SE 2's CPU is 20% faster than the first-generation Apple Watch SE.
What does that mean in English? Well, in almost all cases, you should notice no slowdowns or any stutters when using this smartwatch. I definitely don't, except for a few very tiny ones during the initial setup process.
Despite this being the budget Apple Watch, it didn't get some older, slower processor, which is commendable.
In terms of storage, we have the standard 32GB capacity, which, again, you would've gotten even if you went with the more expensive Watch 8 or Ultra.
It might not sound like a lot of storage, but to be fair, you'll likely never fill it up. At best, you might find it useful to store songs and some photos directly on the Apple Watch, and in rare, extreme cases, some people have found ways to
store files on it (even videos)
. I've tried doing that too, but it's a hassle, and from experience – not worth attempting. So 32GB is more than fine.
Apple Watch SE 2 Connectivity
As we mentioned, you can get the base Apple Watch SE 2 with just Wi-Fi connectivity, or pay extra for cellular connectivity too.
You'll always need an iPhone to set up your Apple Watch, but if you have the cellular SE 2, you can choose to go on a hike or a run without taking your iPhone, just the watch, and you'll be fine.
Your watch will be able to not only use the internet standalone, but take calls, messages, and so on, again, without you having to carry your iPhone nearby. So if this is something you may find useful, consider getting a cellular SE 2.
Apple Watch SE 2 Audio Quality and Haptics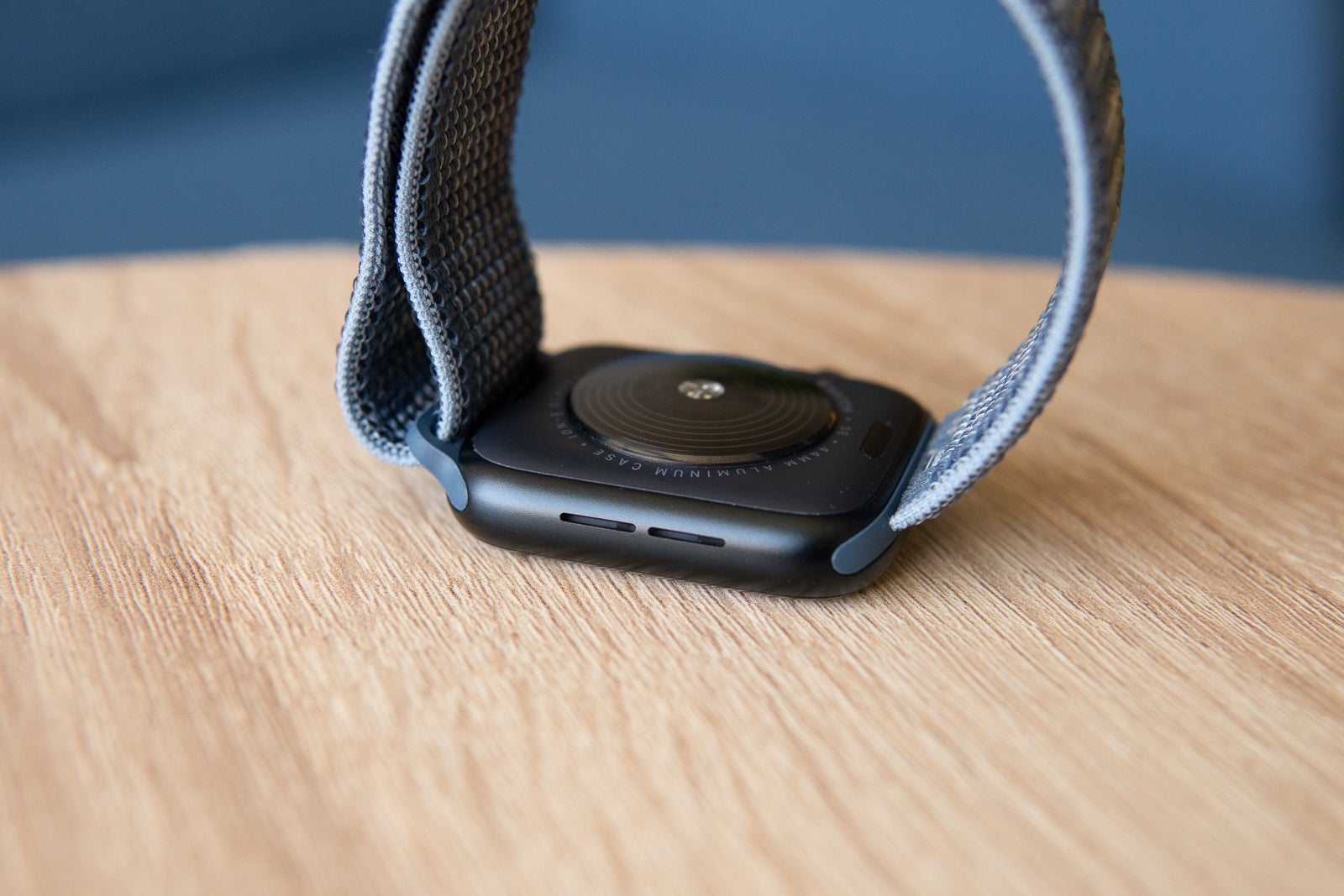 (Image credit - PhoneArena) Apple Watch SE 2 speaker grill
On the left side, the Apple Watch SE 2 has a speaker grill, and the few sounds you should expect from it (such as notifications or responses from Siri) will be loud and clear.
We're talking about a high quality speaker, especially for such a small device, and I can't hear a difference in quality from it, compared to the more expensive Apple Watches. So there's no skimping here, when it comes to sound quality. And again, even in loud environments, you'll hear this watch comfortably.
As for the haptics, they're good too. Whether you're getting a call, your morning alarm's going off, or you're just using the rotating crown to scroll through some app, you'll feel nice and reassuring clicks from the watch.
Apple Watch SE 2 Competitors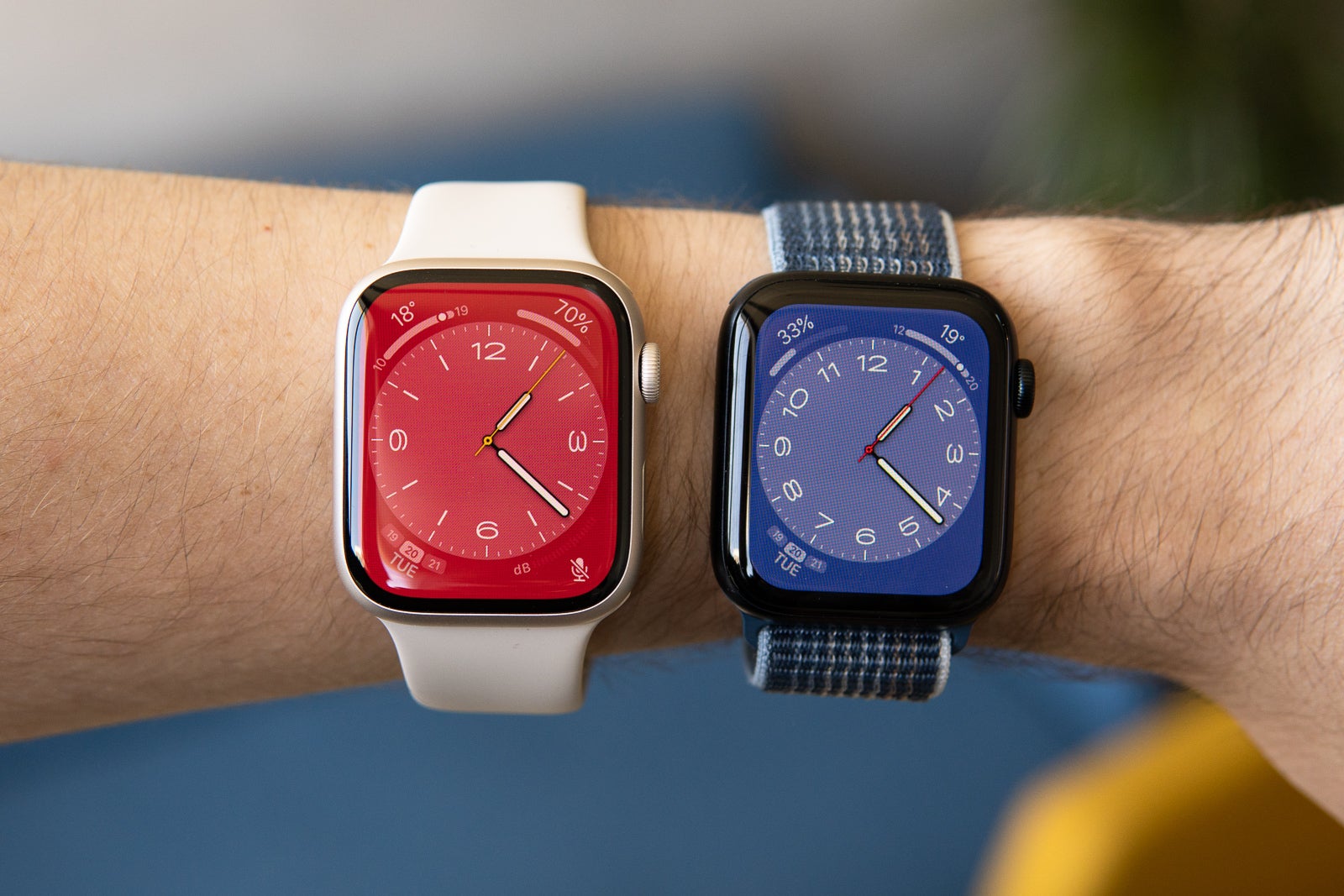 (Image credit - PhoneArena) Apple Watch Series 8 (left) next to Apple Watch SE 2 (right) showing the latter's thicker bezels
In the budget smartwatch market for iPhone users, the Apple Watch SE 2 is virtually unrivaled. Most of the competition is increasingly becoming Android-only, so if you're rocking an iPhone – this is it.
However, the now-older
Apple Watch Series 7
might be worth your while, if you can find it at a discount or second-hand, as it'll bring you more features. Those would include always-on display, faster charging, a blood oxygen sensor and ECG. Plus, of course, thinner screen bezels that add to a nicer, more premium look.
Apple Watch SE 2 Summary and final verdict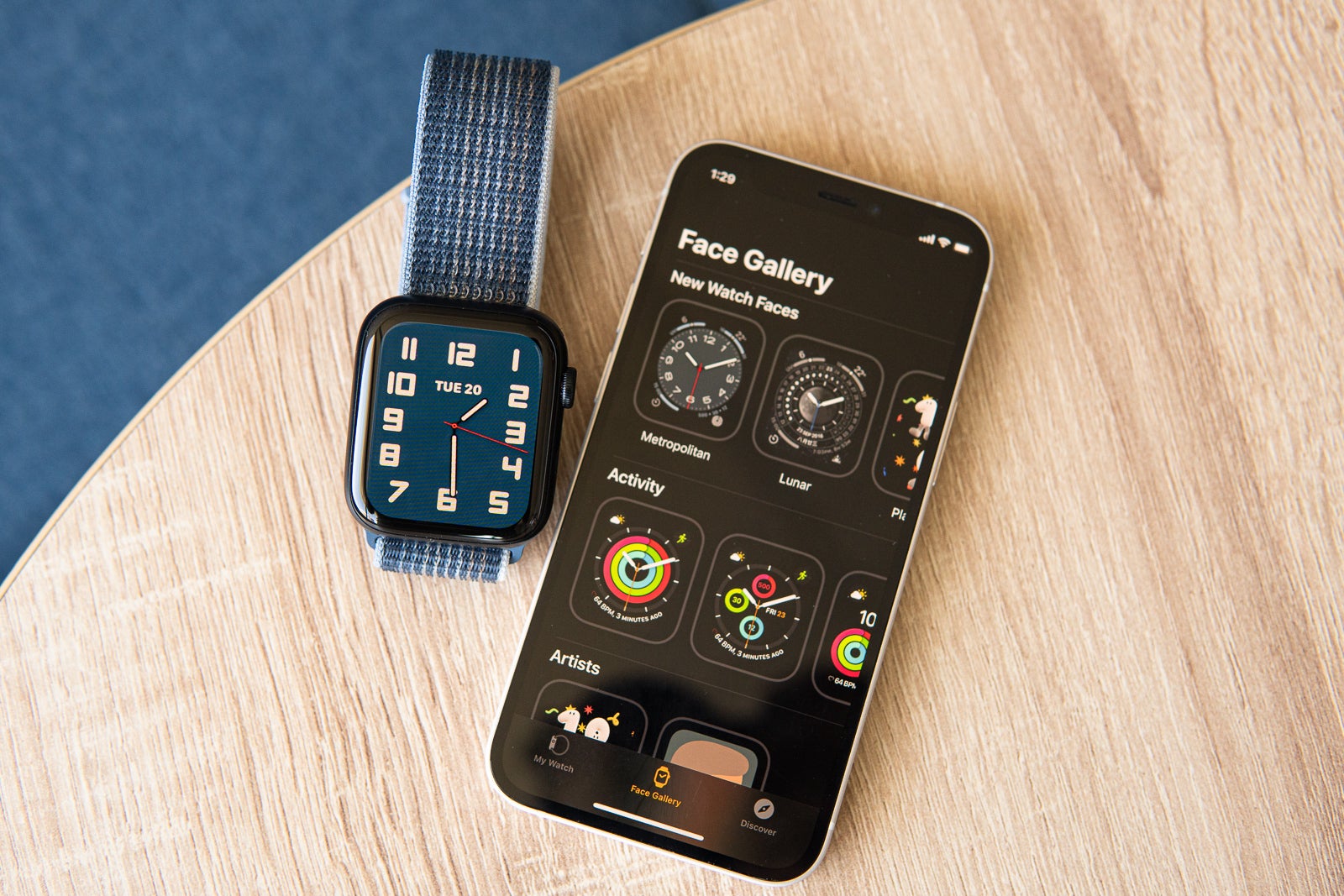 (Image credit - PhoneArena) Apple Watch SE 2
The Apple Watch SE 2 is the perfectly adequate and affordable smartwatch for most iPhone users. Whether you're looking for basic workout tracking, or want a smartwatch purely as a fashion accessory – it does not disappoint.
Despite lacking a few features over the more expensive Apple Watch models, it doesn't look or feel any cheaper, and would make for a perfect Christmas gift for a loved one, be it a child, a spouse or a parent.
Recommended Stories