Best Android phones to get this spring (poll results)
81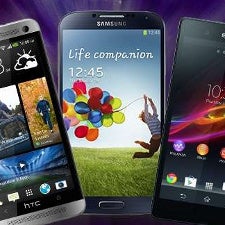 Spring is in full swing and we have the newest shiny fancy devices hit store shelves. Coincidentally, all the new devices out there run on Android, so we decided to ask you - which is the one device that you'd get this spring?
Are you sold on the performance and features of the Samsung Galaxy S4, or would you go with the HTC One with its gorgeous unibody aluminum design and revolutionary BoomSound speakers? We gave you the other options as well - the water and dust resistant Sony Xperia Z, the extremely affordable and productive Nexus 4, and the new phablet in town the LG Optimus G Pro.
So here are the devices that picked up your attention the most. Unsurprisingly, the Galaxy S4 was the handset most of you wished for, but the HTC One was a close runner up. The Sony Xperia Z ranked third, and the Nexus 4 got the fourth place.
Interestingly, the LG Optimus G Pro was either too big, or not popular enough yet to get many votes. Take a look at the results right below.