Apple imported 13.5 million iPhone units into China during Q1, nearly doubling Samsung's total
29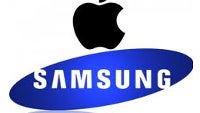 Apple was the top smartphone importer into China during the first calendar quarter of the year. According to Digitimes Research, the manufacturer delivered 13.5 million iPhones into the country from January through March, nearly doubling the number two manufacturer on the list, Samsung. Sammy shipped 7.2 million smartphones into the country for the first quarter. Taiwan's HTC was next, with a huge fall off to 300,000 handsets shipped. Microsoft tallied 200,000 smartphones shipped while Motorola, LG and Sony each had 100,000 handsets sent into the market.
The largest handset manufacturer domestically in Q1 was Huawei, with 14.1 million phones shipped. The 12.2 million units delivered by Oppo was next, followed by BBK's 11.8 million. Xiaomi (8 million units), Coolpad (5.4 million units), Gionee (4.4 million units), Meizu (3.6 million units) and ZTE (2.1 million units) were next. Domestic manufacturers shipped 83 million handsets to China in Q1 for 79.3% of total shipments. International manufacturers sent 21.7 million handsets into China during the first quarter, good for 20.7% of the country's shipments. That was down 35.5% sequentially, and 17.5% year-over-year.
Overall, for the first quarter there were 104.7 million smartphones shipped to China. That was down 11.2% from the fourth quarter of 2015, but up 20.1% over last year's first quarter. Chinese deliveries represented 33.8% of the world's global shipments in the first quarter of 2016.
source:
Digitimes