Apple AR/VR headset: news, rumors, expectations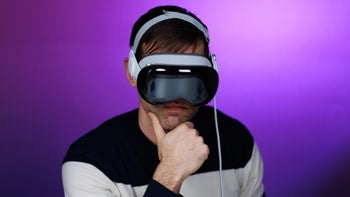 By many accounts, in the coming months we'll see the release of an Apple mixed reality headset, not to be confused with the
Apple AR Glasses
we can speculate may come out a few years later down the line.
So, what will Apple's AR/VR headset, reportedly running its own realityOS operating system, be like? What are its specs, and what will it do for you? You're in the right place – here we've compiled, and will continuously add all of the most important and reliable intel we have on Apple's next big thing, as well as our own speculations and expectations...
Apple AR/VR headset release date speculations
The latest reliable report, coming from the
Financial Times
, suggests that the Apple AR/VR headset will be announced this summer, very likely at WWDC 2023 on June 5th.
It's also worth noting that previously, reliable industry analyst Mark Gurman hinted at an even earlier announcement date for the headset – in March or April.
Either way, we speculate that Apple's first AR/VR headset is on the horizon, and coming very soon.
Apple AR/VR headset latest leaks:
Apple AR/VR headset price rumors
We've heard several reliable analysts and leakers suggest quite a hefty price of around $3,000 for Apple's first mixed reality headset. This price point would suggest that the gen-one Apple headset will only be targeted at die-hard tech enthusiasts, and likely developers. And with that in mind, it's no surprise that the Cupertino company allegedly only expects to sell a millions of those in the course of the first 12 months of its release.
However, there's a silver lining for those willing to wait a bit – we've also heard numerous other reports claiming that Apple is already working on lower-cost variants of its yet-to-be-released headset. So although the price of the first-generation Apple mixed reality headset will almost certainly be untouchable for most, cheaper version will be coming out as the technology matures, perhaps as early as next year.
Apple AR/VR headset name rumors
Earlier in 2023 it was revealed that a few possible names for the headset were filed by law firms Apple has used in the past to protect the names of its devices. Those names include:
Reality One
Reality Pro
Reality Processor
The "Reality" branding makes sense, considering something else we've known for a while now – that Apple has also trademarked realityOS, which will be the name of the operating system powering its future headsets.
It's reasonable to expect that Reality Pro will be the more premium version of the headset, similarly to how Apple sells Pro models for its iPhones and iPads, while Reality One will be the budget variant, perhaps with less storage and features.
Apple AR/VR headset design expectations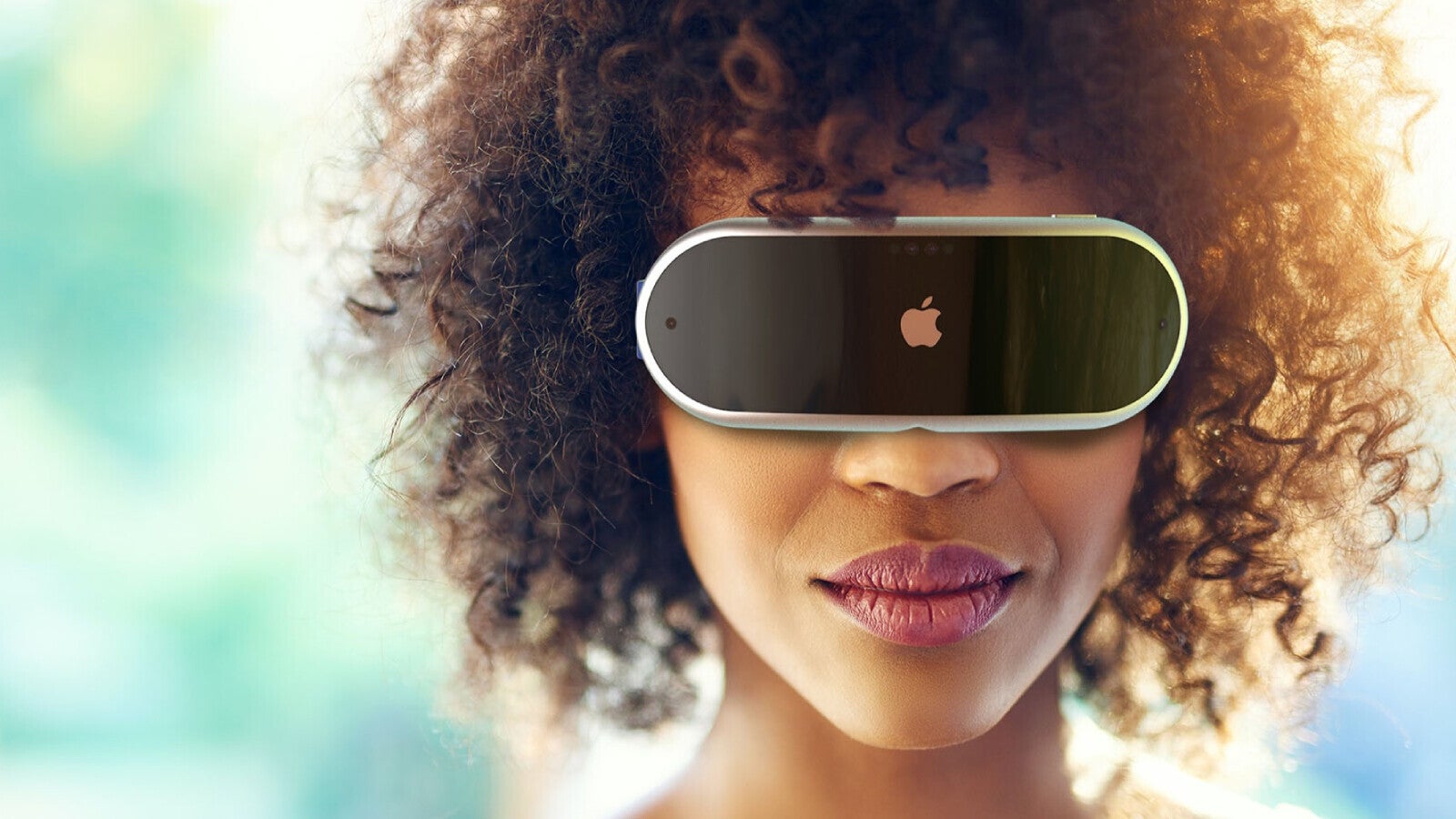 Speculated design for the Apple headset
Exactly how Apple's upcoming mixed reality headset will look like, how much will it weigh, and how thin or thick it may be, is all up for speculation at the moment.
However, it will certainly look like the VR and XR headsets we already have on the market, like the Meta
Quest 2
and Quest Pro, meaning it will be a bit bulky, possibly similar in design to ski goggles, and with an adjustable head strap.
One of the many hurdles Apple had to overcome with the design, was allegedly deciding whether to wait longer before releasing the headset, so the industrial design team at the Cupertino company could figure out ways to make it thinner and lighter. Or, release an early version, without delaying any further. As it seems, Apple has chosen the latter.
Which makes sense, because the competition isn't exactly standing still with their arms crossed. Earlier this year Apple's biggest competitor, Samsung, revelated that it's working in partnership with Google on its own AR product. Not only that, but recently
Samsung even patented the name Galaxy Glasses
, so if Apple delays any longer, it could easily get beat to the punch by the Korean giant.
Apple AR/VR headset display and IPD speculations
Reliable reports have suggested that Apple's mixed reality headset will be using two OLED displays, one for each eye, each display running at a crisp 4K resolution. The field-of-view (FOV) has been rumored to be at 120 degrees, which is significantly higher than on Meta's widely popular
Quest 2
, and suggests the user will feel immersed into their AR and VR content. A higher FOV means the headset's lens will cover a larger portion of the user's field of view.
As for IPD (interpupillary distance), we're yet to see what distances the Apple headset will cover, but we can reasonably expect the IPD will be adjustable, like on most VR headsets from other brands. It's important to note why IPD matters – each person has a different distance between their eyes, so any AR/VR headset they use should be able to conform to that distance (or IPD).
For reference, the world's most popular VR headset, the Meta Quest 2, has an IPD range of 56-70 mm, so we should hope that Apple's headset will also cover a decent range like that, or preferably – even higher.
Apple AR/VR headset specs speculations
Below we've listed the Apple mixed reality headset's specs, based on information from reliable sources such as the
Financial Times
, analysts Ming-Chi Kuo and Mark Gurman, and
Road to VR
. However, it's important to keep in mind that those aren't official specs, and should be taken with a grain of salt. Stay tuned for updates, as soon as more information is available.
Apple AR/VR headset specs (speculated)
Display
Two micro OLED displays, one for each eye, and each at 4K resolution
FOV
120 degrees
IPD range
Adjustable, range unknown
Processor
Apple M2
Battery
External, possibly waist-mounted, rechargeable
Up to 2-hour battery life rumored
RAM
16GB
Storage
Unknown, non-expandable
Speakers
Stereo, powered by the H2 chip
No 3.5mm headphone jack
Operating system
realityOS
Controllers
Hand tracking, voice recognition, or a built-in Digital Crown
Using a smart ring for controlling the headset has also been rumored
Employing eye tracking for navigation is another possible option
Tracking
Cameras and/or LiDAR sensors have been rumored for room scale tracking, hand and body tracking and positional tracking
Support for users with glasses
Yes
As we can see from the specs we've gathered from all the sources, the Apple AR/VR headset will definitely justify its high price with some flagship specs, including quite a hefty 16GB of RAM, and possibly even dual M2 processors.
The battery situation is arguably most questionable. In an effort to keep the headset thin and light, Apple may have decided on either using an external battery, which the user is expect to keep in a pocket or clip to their belt. Alternatively, (and seemingly way less likely) the headset could be plugged into the user's iPhone and use its battery. Either way, dealing with wires and a fairly short battery life (at least if compared to other mobile devices) can be expected.
Apple AR/VR headset features and software expectations
We know almost for certain that Apple's mixed reality headset will be running its own operating system called realityOS, akin to how iPhones run iOS, iPads run iPadOS, and the Apple Watch runs watchOS.
We've heard that the headset will be able to run normal smartphone apps and project them for the user as if projecting their phone's scren, but of course, what's more exciting are the dedicated realityOS apps and features we should be expecting.
It's a bit early to say what exact use cases Apple plans for its headset, but due to it supporting VR, it'll likely get a library of VR game, similar to Meta's Quest headsets. Outside of gaming, the headset will support passthrough, which essentially turns in into a mixed reality (or augmented reality) headset.
With passthrough on, the user will be able to see their real-life surroundings, and could potentially navigate through their daily life (at least if at home) while using the headset to check the news, watch a video in a floating window loaded in their field of view, and more.
In the future, Apple's AR/VR technology could be used for easy GPS navigation (e.g. seeing arrows overlaid on real-life streets, pointing the user towards a location), and other such experiences.
Should you wait for the Apple AR/VR headset?
Note that we're basing the following advice on our own speculations, as well as the leaks and rumors we have above.
You should wait for Apple's upcoming $3,000 AR/VR headset
and buy it only if you're ready to shed that much money on a first-gen product, that'll only be getting better and more affordable with time. If you're excited for what mixed reality can do for you, and how it can change your life and the way you use the internet, then you'll almost certainly find Apple's headset exciting to own and use. It's safe to assume that Apple will find some incredible ways to fit its headset into our daily lives, make those more convenient, and possibly more fun with some new games, too.
You should not wait for Apple's AR/VR headset
, however, if you already own a Quest 2, Quest Pro, or an AR headset like the nReal Air, because those are not only well competent right now, but much more affordable. And, in the case of Meta's Quest headsets – more polished, and with vastly larger VR game libraries. At the very least, be patient and wait for us to get concrete information on what Apple plans to solve with its headset, what features will it offer; then see if those are appealing to you. Because for now, there is zero official information on any of that.
You may also find interesting: