Meta Quest 3: news, rumors, expectations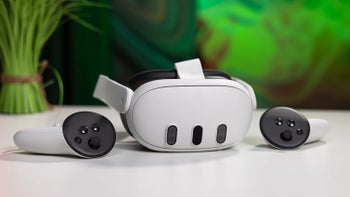 This year Meta (formerly Facebook) is about to release the Quest 3 - a successor to the popular
Quest 2 VR headset
. When is it coming out, and what new features will it bring? Will it remain as affordable as the previous Quest, or are we expecting price hikes? You're in the right place!
Here we'll continuously collect and add all the biggest news and leaks about the Meta Quest 3, in addition to answering some burning questions about the much-anticipated virtual reality headset.
You may also find interesting:
Meta Quest 3 release date speculations
Although Meta has officially confirmed that the Quest 3 is coming in 2023, the Facebook giant hasn't given us an exact date just yet. Stay tuned!
Reliable analysts speculate that the Quest 3 will be announced at Meta's Connect 2023 event, which is a plausible theory, and would suggest an October release.
With that in mind, below we have a release date roadmap featuring all Quest headsets, including our speculated release date for the Quest 3.
| VR headset | Release date |
| --- | --- |
| Meta Quest 3 | October, 2023 (speculated) |
| Meta Quest 2 | October 13, 2020 |
| Meta Quest | May 21, 2019 |
Meta Quest 3 price speculations
How much will the Meta Quest 3 cost? Will it get a price increase? Well, the good news is that Meta CEO Mark Zuckerberg himself has previously said that a Quest 3 is planned to be in the "price range of $300, $400, or $500, that zone", so for now we can remain optimistic that the upcoming virtual reality headset won't be getting (much) more expensive than its predecessor, if at all.
For reference, the Quest 2 starts at $399 for the base model with 128GB of storage, and has a second $499 variant with 256GB of storage. So we can reasonably expect the Quest 3 to start at around $400 also.
Meta Quest 3 name speculations
While it's virtually certain that the Quest 2's successor will be called Meta Quest 3, it's worth noting that the latter has made the news under a couple of codenames too.
It's become public that internally, the Meta team has codenamed its next headset Codename Stinson. Whether that's after the aircraft company or the How I Met Your Mother character is anyone's speculation, but it's definitely an interesting name for a VR headset. In addition, the Quest 3 recently showed up in the Quest App under another codename - Eureka.
Meta Quest 3 design and camera speculations
Little official information is known about the Quest 3's design, but we can reasonably expect it to be similarly minimalist and clean as the Quest 2.
However, a YouTuber by the name
SadlyItsBradley
has claimed to posses leaked CAD renders of the Meta Quest 3, which, if true, show us everything we need to know...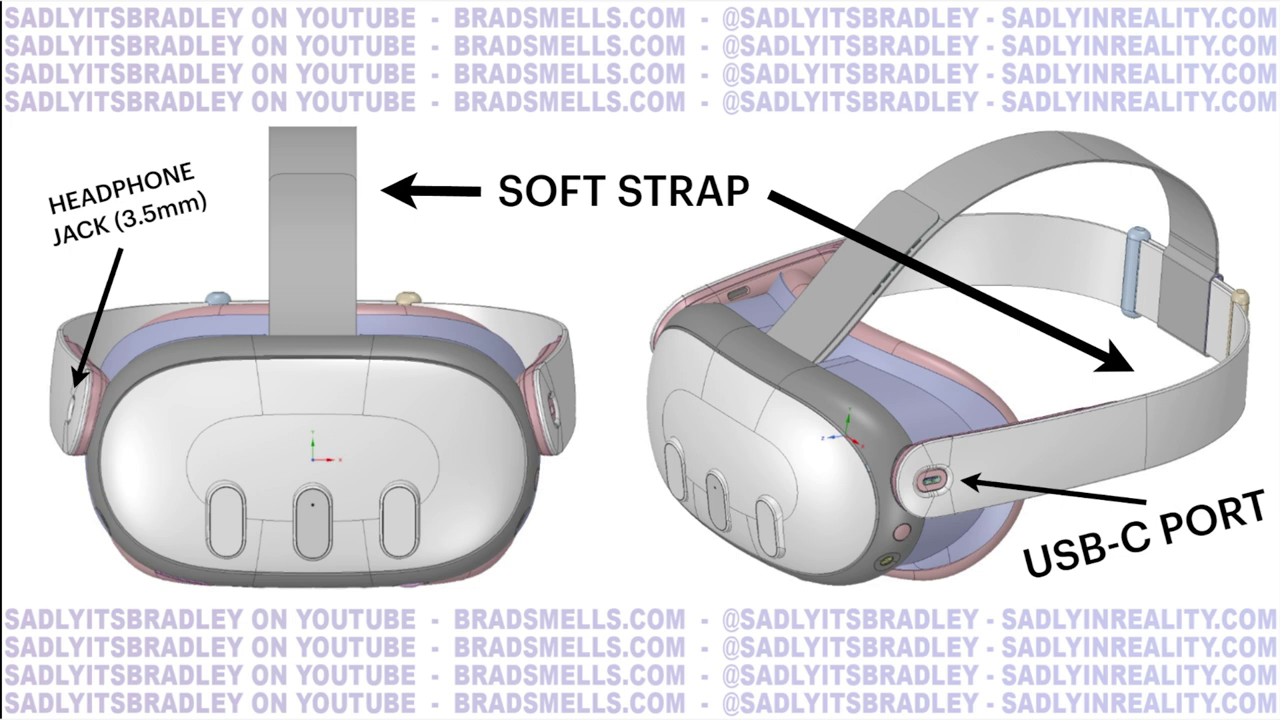 Assuming what we see here are truly Quest 3 CAD renders, while the headset does indeed remain minimalist, it appears to have a lot of design changes over its predecessor.
The Quest 3's soft head strap looks about the same as the Quest 2's, however the headset's USB port and camera positioning have been changed.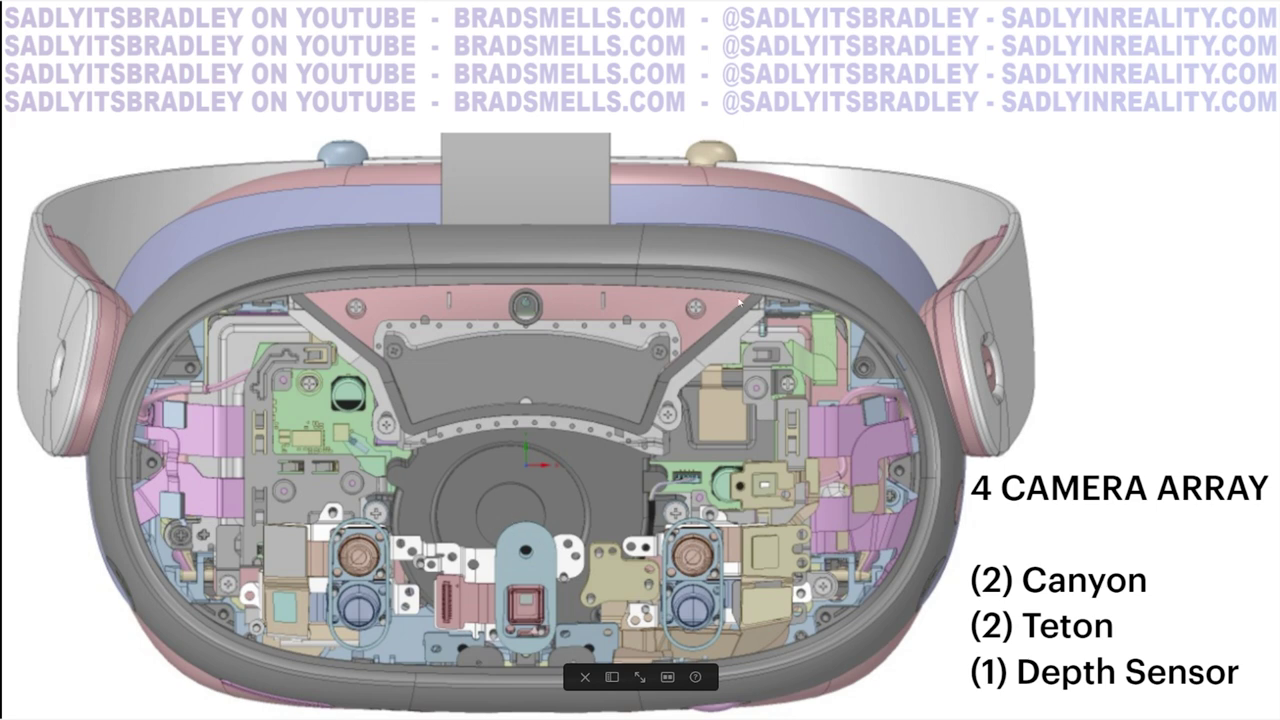 We also have 6 cameras now, two on the sides of the headset, for tracking, and 4 closer to the center of the headset, positioned into distinct rounded-corner camera islands. Inside of the center camera island is also a depth sensor, which will come in handy for any mixed reality features.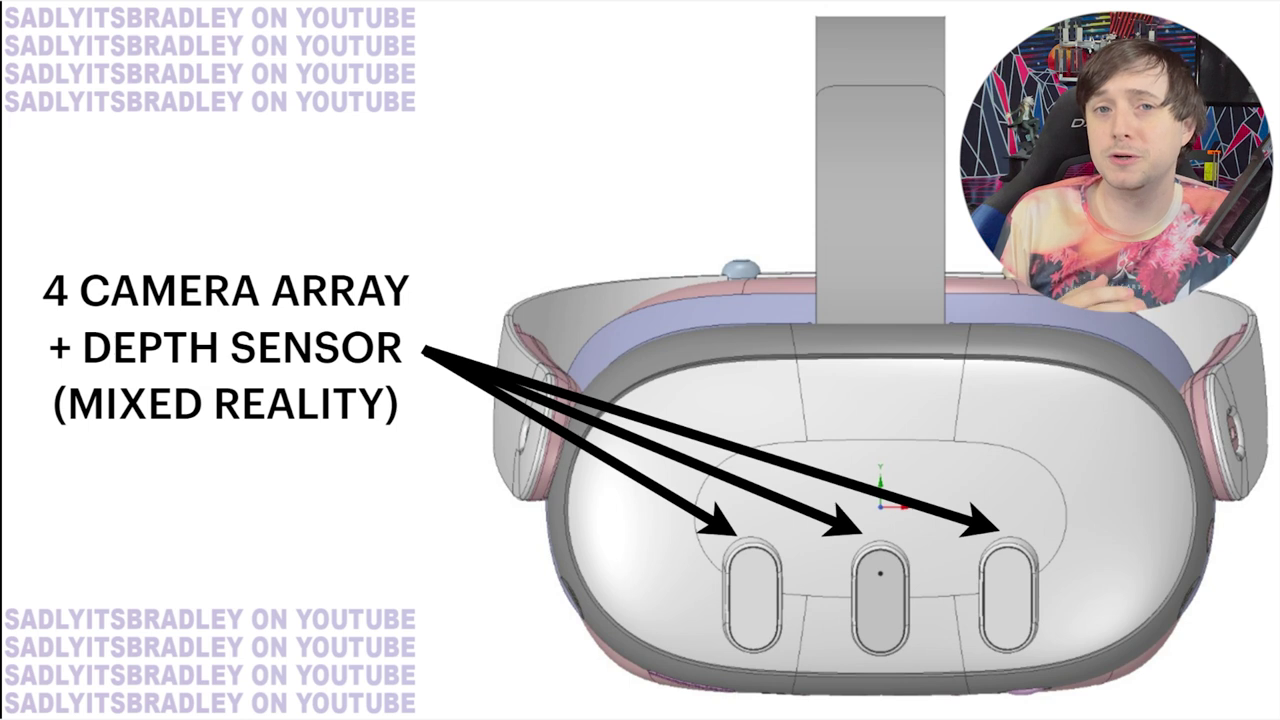 And speaking of the Quest 3 cameras, we can expect color passthrough, unlike the monochrome one we have on the Quest 2. According to various sources, Zuckerberg himself has confirmed this, which, like the depth sensor we see in the schematics above, suggests a stronger focus on mixed reality on the Quest 3, as compared to its predecessor's VR-centric hardware.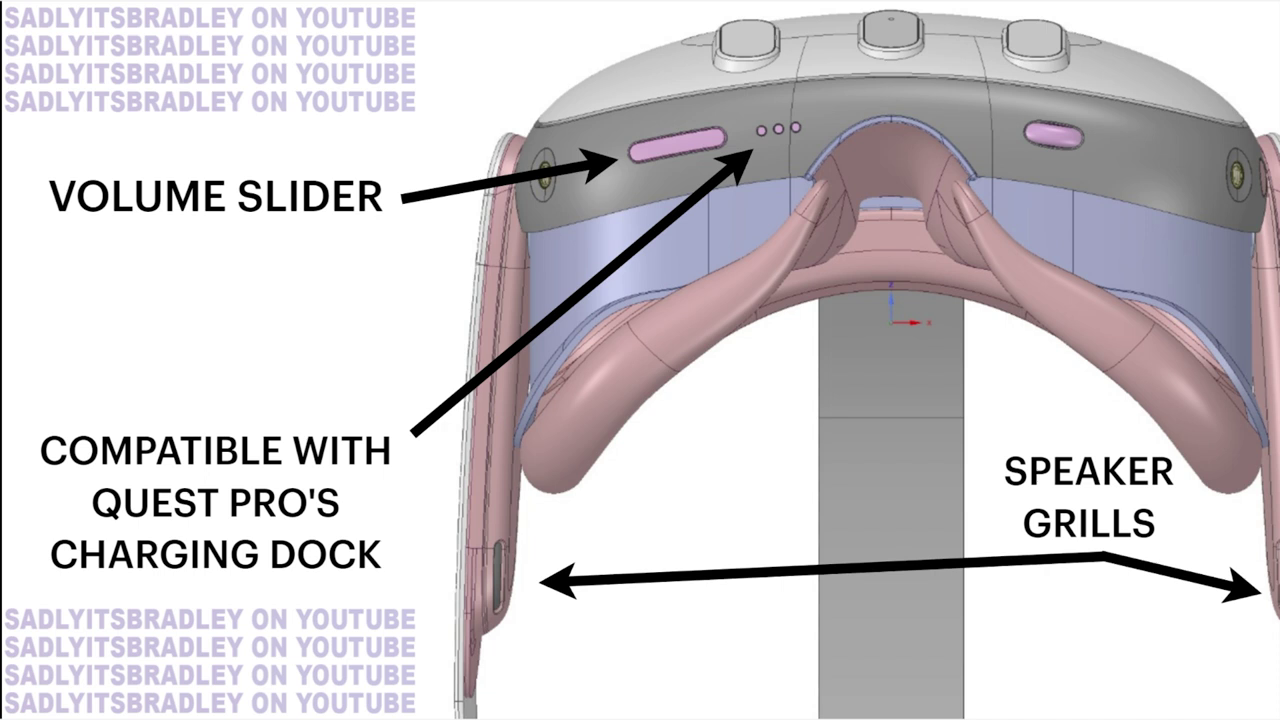 Another interesting discovery about the Quest 3 are pins on its bottom side, that hint at possible compatibility with the Quest Pro's charging dock for easier and quicker charging. Either that, or the Quest 3 will get its own charging dock.
And last but definitely not least, we've heard rumors that the Quest 3 will be thinner, and hopefully lighter than the Quest 2, which would definitely be great news. For reference, the Quest 2 weighs about 500 grams.
Meta Quest 3 display and IPD speculations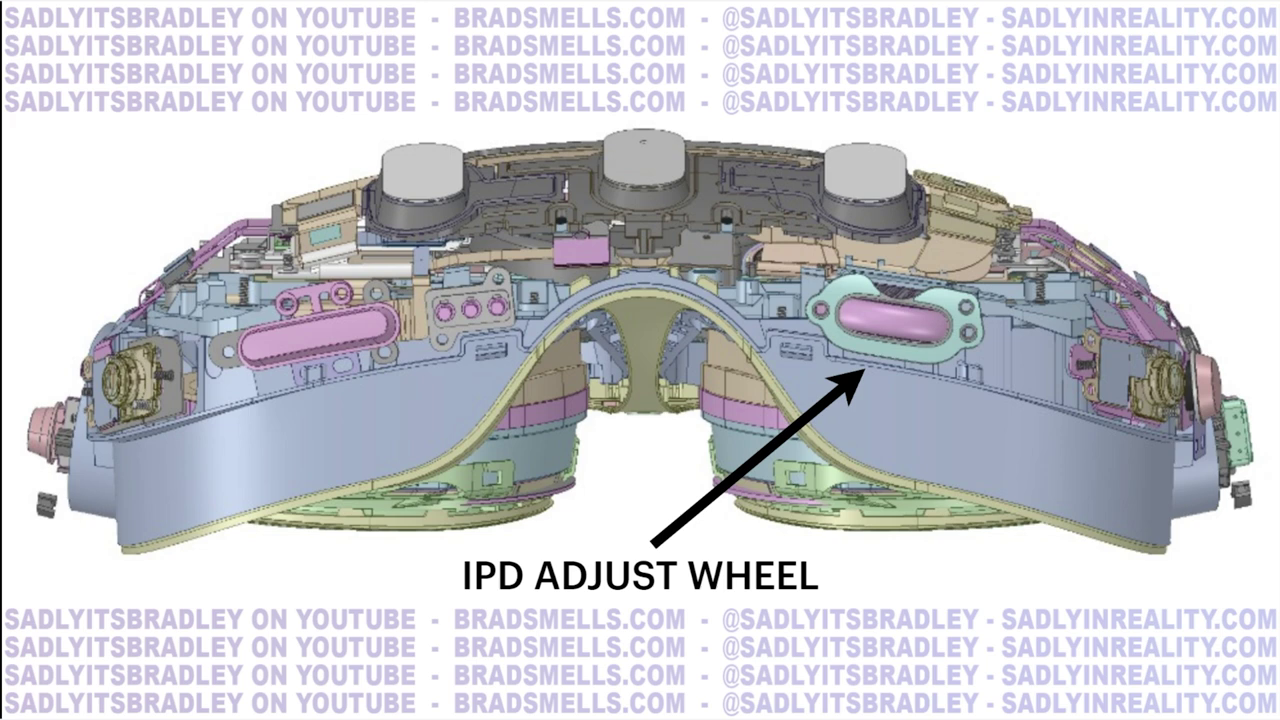 Recent leaks have suggested that the Quest 3's display resolution will be 4128-by-2208 pixels, which is quite a bit higher than on its predecessor, suggesting a much sharper image. In addition, the Quest 3 is expected to have super-smooth 120Hz screen refresh rate by default, and that will certainly help with immersion, plus reduce any discomfort some users may exhibit while using lower-refresh rate VR headsets.
And while it's pretty evident that the Quest 3 will not have the eye tracking feature of the more expensive Meta Quest Pro, we do expect improvements to its IPD range and tuning.
It appears that the Quest 3 will have a more intricate method of finetuning one's IPD (Inter Pupillary Distance), using an IPD adjustment wheel located on its bottom left side.
We can reasonably hope that the Quest 3 will support a higher IPD range than the Quest 2's 58 - 68 mm, but intel on that is yet to be confirmed or leaked.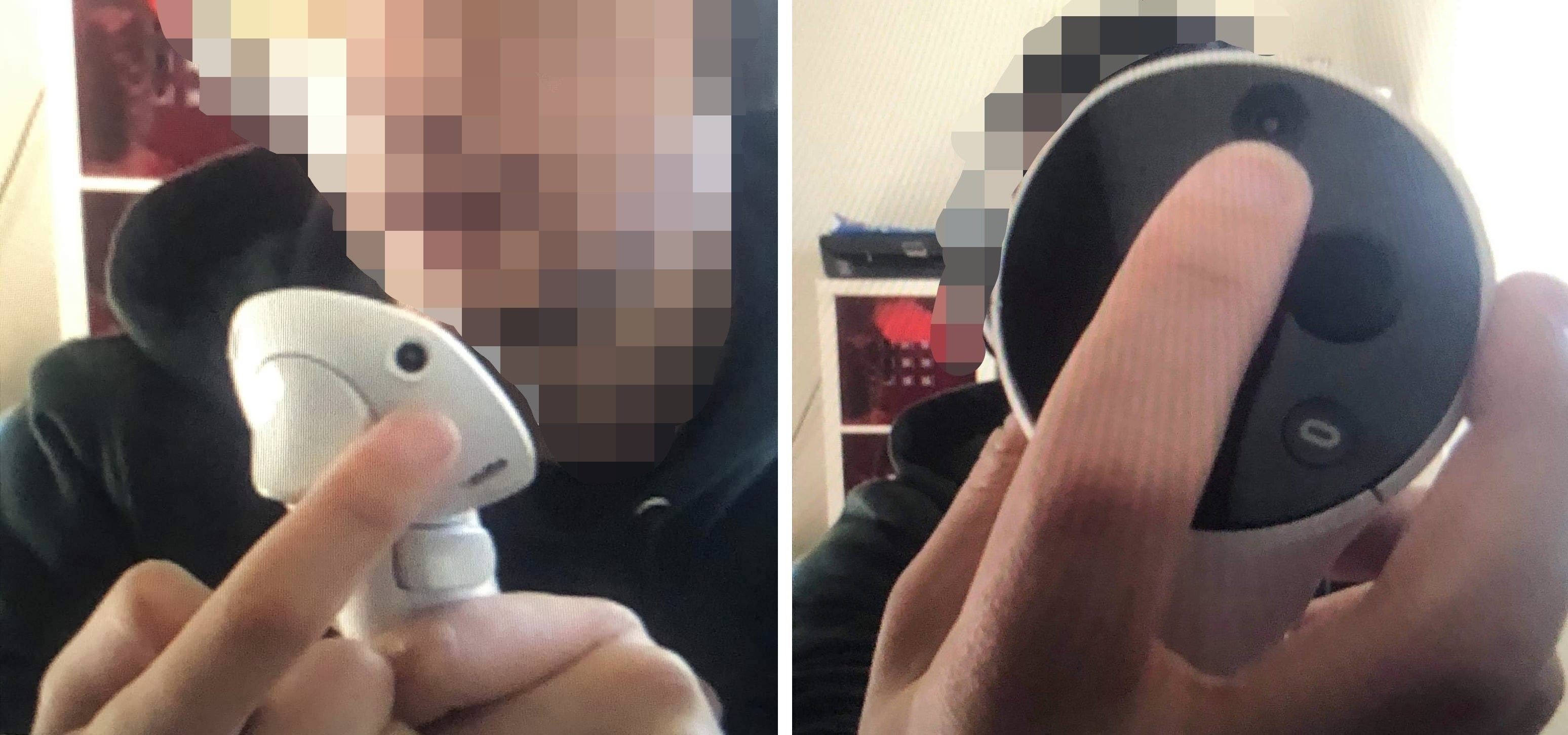 The Meta Quest 3 controllers; alleged leak
We've seen images appear on Reddit, allegedly showing us the design of the new Quest 3 controllers. If true, then it's good news - the Quest 3's controllers will be much more compact than what we have on the Quest 2, as they don't have the large plastic ring on top, which contained an LED light on the latter.
The Quest 3 controllers also appear to have cameras, or a new type of tracking sensors, as seen on the alleged leaked photos above.
Despite those changes, everything else appears identical to the Quest 2 controllers - including the buttons, button placement, and of course - the fact that the Quest 3 controllers will still use replaceable AA batteries, as opposed to having built-in, rechargeable batteries. But this was expected, as a cost-saving measure.
Meta Quest 3 storage and RAM expectations
We speculate that the Quest 3 will pack 12 GB of RAM and up to 512 GB of non-expandable storage, which are both double the numbers of what the Quest 2 offers.
However, the base Quest 3 model will likely come with 12 GB of RAM and 256 GB of storage, and that's the variant we can expect most people would go with.
Meta Quest 3 features and software expectations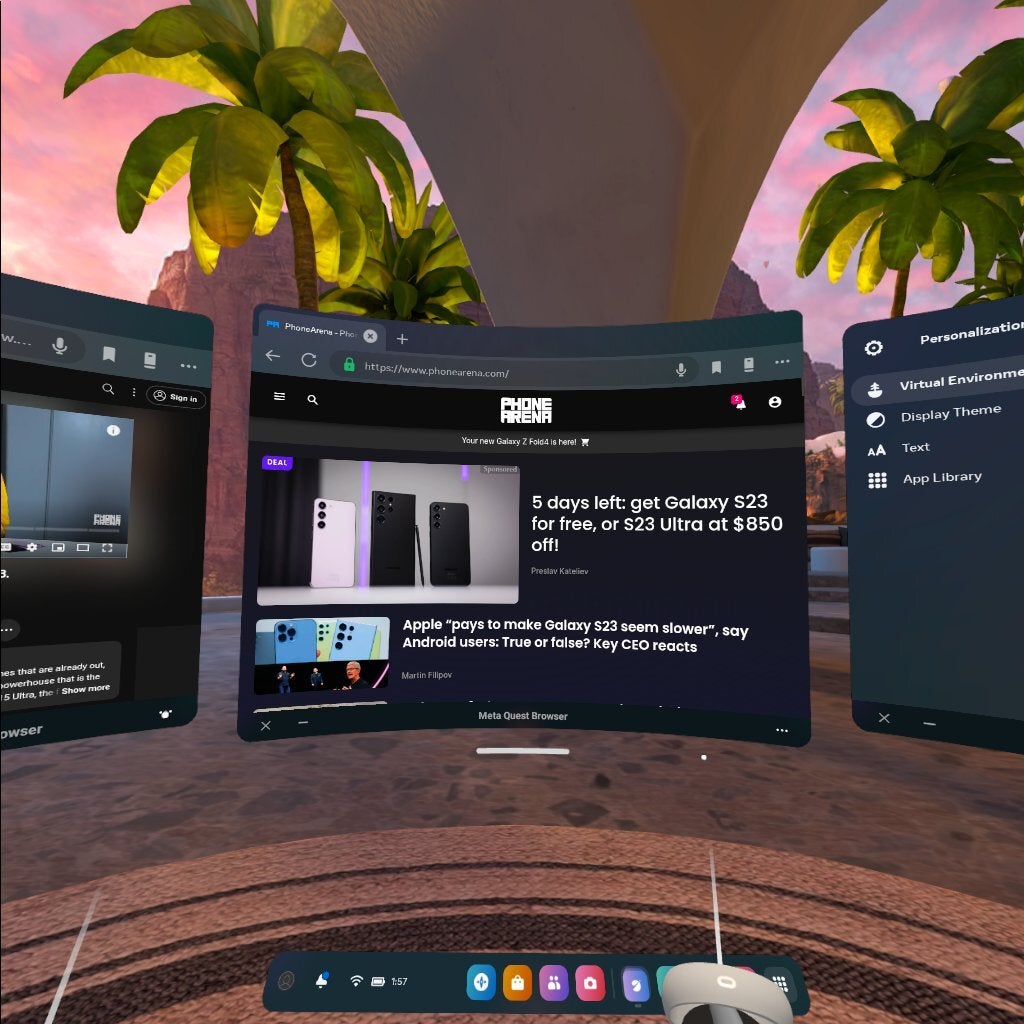 Multi-window multitasking on the Quest 2
While we're yet to see any official info on what exciting new features and software Meta is focusing on with the Quest 3, we do know to expect color passthrough, and a stronger focus on augmented reality (or mixed reality).
The Quest 3 is probably going to be running on its own fork of Android 11 or 12, but will once again feature an optional PC-tethered mode via AirLink, on top of its main mode as a standalone VR headset.
Returning features from the Quest 2 will include a web browser, multi-window multitasking, likely improved hand tracking, and all in color passthrough, which is basically AR! Exciting! Stay tuned for official features, as soon as they get announced.
Meta Quest 3 specs expectations
While we don't have official Quest 3 specs yet, we've compiled what's been leaked or speculated by reliable sources, and will update the following table with Meta's official specs as soon as those are available.
Quest 3 specs (speculated)
Display resolution
4128-by-2208 pixels
(2064-by-2208 pixels per eye)
Display technology
LCD, single display
Display peak brightness
100 nits (speculated)
Refresh rate
120 Hz
Storage
256 GB
512 GB
RAM
12 GB
Processor
Snapdragon XR2 Gen 2
Sound
Stereo speakers
Positional audio
3.5mm headphone jack
Operating system
Based on Android
Announcement date
September, 2023
Release date
October, 2023
Price
$300 - $500 (TBA)
Should you wait for Meta Quest 3?
Note that the following advice is based on our own speculations, as well as the rumors and leaks above.
You should wait for the Quest 3
if you still don't own a Quest 2 and are only now planning to get that one. This isn't really worth it now that the Quest 2 is three years into its lifespan and about to be replaced with a successor, which is not only coming reasonably soon, but will likely bring many, many improvements with it.
You should also wait for the Quest 3 if you're set on buying a different VR headset, but are currently weighing your options and studying the alternatives. While headsets like the HTC Vive and Valve Index are fantastic too, the Quest 3 will be a standalone VR headset, meaning you won't need an expensive gaming computer to play games, nor will you be getting tangled in cables!
In addition to it being standalone, the Quest 3 will, however, also work as a standard VR headset tethered to a PC, and it will do that completely wirelessly via the AirLink feature, so once again - no cables to worry about.
In addition, even if it does get a price hike, the Quest 3 will reman the most affordable VR headset to get, so if you appreciate good value, and see how convenient it can be for you - definitely wait for the Quest 3, which will likely quickly get a spot in our
best VR headsets
list later this year.
You should not wait for the Quest 3
, however, if you're really only planning to play PC VR games, and you don't mind the cables or spending extra money. In that case, a dedicated wired VR headset meant to be used exclusively with a gaming computer would be your better option, as you won't have to worry about any latency, or charging batteries; nor you will have to deal with features you'll never need, such as a standalone mode.