Samsung Galaxy Note II vs LG Optimus 4X HD
19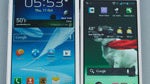 The
LG Optimus 4X HD
is LG's best Android handset while we are waiting on the Optimus G to come up, and it merits a comparison with Samsung's finest - the
Galaxy Note II
.
Both phones come with
large screens, fast processors and 8MP cameras
, but the Note II is not for everybody, because of its huge size, while the Optimus 4X HD is more of a daily driver. Which one is for you? Read on to find out....
Design:
Samsung resurrected the stylus, and gave it the screen to match with the original Note, which was, however, slightly thicker and wider than the Note II. The handset is still huge, but with the tapered back and chassis reminiscing of an oversized Galaxy S III, it is also more comfortable to handle than the original, apart from the somewhat slippery polycarbonate back.
The Optimus 4X HD is one of the most compact big screen handsets, and fairly comfortable to use with one hand, unlike the Note II, thanks to its narrower bezel and elongated profile. It has a patterned back and sides for easier grip, and is arguably the prettiest LG Android handset so far.
Both devices have
removable batteries and microSD slots
, but the Optimus 4X HD is a tad more flexible in this respect, as it offers a plain old regular SIM card slot, whereas for the Note II you have to get a micro SIM card.
Displays:
The
4.7" IPS LCD screen on the LG Optimus 4X HD
is a thing of beauty with its 1280x720 resolution, wide viewing angles, more accurate colors and high brightness.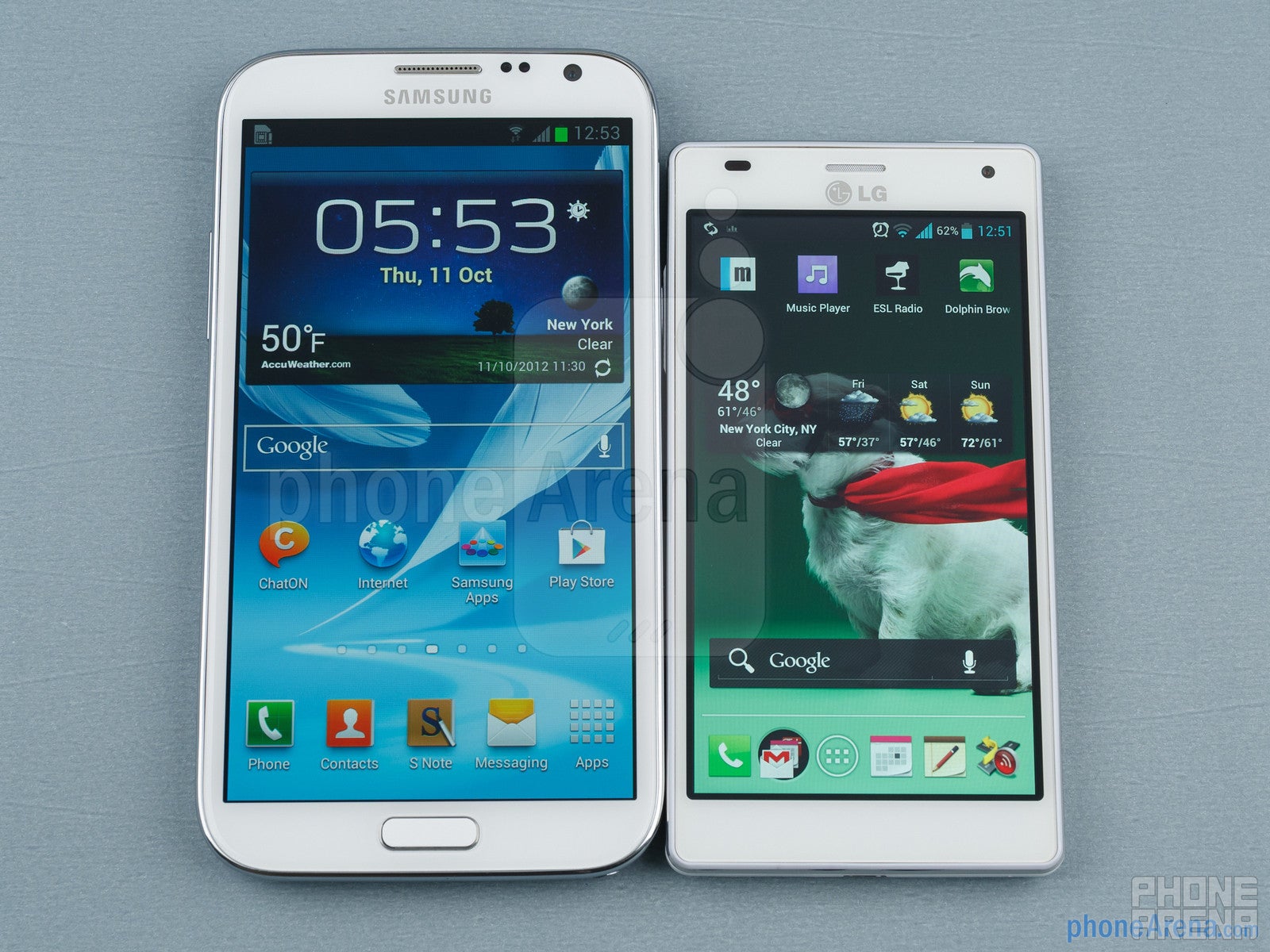 The
5.5" one on the Note II
is not as bright, meaning slightly worse outside visibility, but its sheer size, plus the high contrast and oversaturated colors typical for AMOLED are a joy to watch too.
We have higher pixel density on the 4X HD, which should make for crisper text and image details in theory, but in reality the difference is not that visible from normal viewing distance, unless you are a display purist.



Recommended Stories