New YouTube Music feature for iPhone users makes it a better competitor to Apple Music
3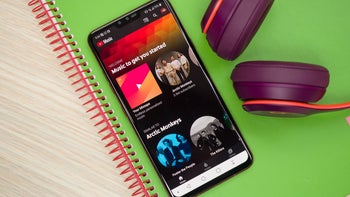 Google is clearly ramping up its efforts to provide stiffer competition for
Spotify
and
Apple Music
with a service that's
technically already four years old
. But YouTube Music is only now starting to look like a serious rival to the two aforementioned market leaders, having recently replaced Google Play Music as the pre-installed audio streaming platform
on Android 9 and Android 10 devices
while
receiving important upgrades
and
major new features
at a faster pace than ever.
The latest version of the
YouTube Music app for iOS
, for instance, brings Siri support to the table,
following in Pandora
and
Spotify's footsteps
as Apple continues to welcome more choice for its users. This means you have yet another potential Apple Music replacement capable of searching for your favorite tunes on iPhones by listening to your voice.
After installing the YouTube Music 3.39 update, you'll be able to gain voice control over your songs, albums, and playlists for both iPhones and CarPlay use. All you have to do then is ask Siri to stream whatever you want from the platform's massive library of tens of millions of licensed tracks. In addition to this arguably big change, Google says it has made a few smaller ones in app version 3.39 as well, including a couple of bug fixes, some general "performance improvements", and "a few things" that should now seem more "polished."
In other news,
9To5Google
is reporting a dedicated YouTube Music desktop app is in the process of rolling out as we speak. This is technically not something built from the ground up, but rather a Progressive Web App (PWA) that essentially works as a shortcut to the existing desktop experience available by typing music.youtube.com in your browser like a barbarian.
Instead of doing that, you'll soon be able to click on a Windows or macOS icon and launch the streaming service with all its standard features, as well as keyboard shortcut support to quickly play, pause, and skip content. That qualifies as yet another little thing added to the platform's increasingly impressive arsenal in its battle against industry heavyweights to boost subscriber numbers across all supporting devices.