Spotify's latest subscriber and financial numbers are a surprise even for the company itself
5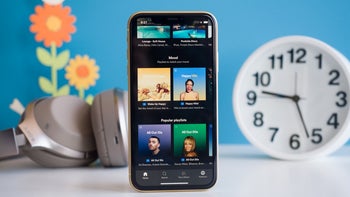 Even though
both Google
and
Amazon have been working hard
lately on improving their
premium music streaming products
, the thriving market is still dominated by one service that continues to outpace all others in terms of subscriber growth.
We're talking about Spotify, the Sweden-based company behind the eponymous platform tallying no less than 248 million monthly active users and 113 million premium members
as of the end of Q3 2019
. The two numbers are up 30 and 31 percent respectively from the same totals reported back in the third quarter of 2018, exceeding and meeting the high end of Spotify's expectations from three months ago respectively.

That's right, the company only expected its monthly active users (MAUs) to jump to 240-245 million in this July-September timeframe, with projections for premium subscribers sitting at 110-114 million people. Up next, the figures are forecasted to rise to anywhere between 255 and 270 million MAUs, as well as 120 to 125 million premium users by the end of the year.
Compared to Apple, Spotify claims it has reason to believe it's adding "roughly twice as many subscribers per month as they are", although the Cupertino-based tech giant is not as specific, detailed, and persistent in publicly sharing this type of data. That being said, Apple Music reportedly only
crossed the 60 million subscriber mark
a few months ago, including both paying customers and free trialists.
Clearly, Spotify is doing much better than that and growing at a healthier pace, not to mention it's actually making money too. Not a lot, but way more than expected. Namely, €54 million (around $60 million) between July and September 2019, compared to €2 million, which was the company's most optimistic prediction for this quarter, and €6 million, which was how much Spotify lost during Q3 2018.
Keep in mind that the market-leading music streaming platform generated a little more profit than this $60 million gain
back in Q4 2018
, returning to small losses in Q1 and Q2 2019. The same is likely to happen in Q4 2019, when the company expects to post an operating deficit of between €31 and €131 million.