YouTube Music will widely gain three big weapons soon in its fight against Apple Music and Spotify
4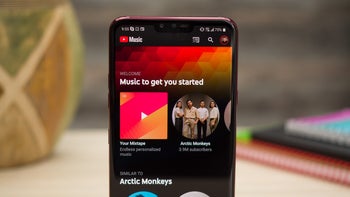 Almost three years after
originally launching YouTube Music
and around 18 months after
reimagining the service
as a direct rival to the likes of Spotify and Apple Music, Google seems to be finally taking this fight seriously, replacing the not-very-good Play Music app as
the default on new Android phones
and working tirelessly of late to improve the streaming platform's functionality and convenience.
While pretty much all these apps do the same basic things, playing unlimited ad-free tunes on a long list of supported devices for similar monthly fees, it appears that advanced music discovery features and various types of personalized playlists are helping the two aforementioned market leaders stand out from the crowd. But YouTube Music looks ready to make up a lot of that ground with Discover Mix, New Release Mix, and Your Mix additions.
Instead of manually searching for new stuff to listen to, premium YouTube Music subscribers will be able to visit an enriched "Mixed for You" section of the app where these three tools are featured.
In a nutshell, Discover Mix will combine tracks from artists you already like with similar tunes from singers and bands you may have never even heard of. New Release Mix, meanwhile, focuses, well, on new songs and albums that you might enjoy based on your listening habits and history. As for Your Mix, you can probably expect a combination of the other two playlists, with both new and old stuff from well-known and lesser-known artists, also compiled by analyzing your streaming habits and preferences.
If it perhaps feels like the service is throwing everything at the wall to see what sticks, that's... probably a fair assessment, but if even one of the regularly (weekly) updated playlists catches on, that could be yet another big reason for people to
give YouTube Music a shot
.