Poll: What's your favorite LG smartphone? The LG V60 ThinQ, apparently
15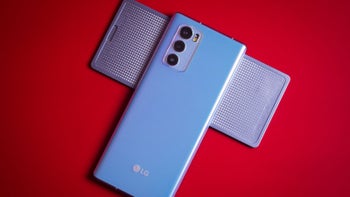 UPDATE:
Well, you guys were right, we missed quite a lot of models. Nevertheless, it seems that we have a clear winner - it's the LG V60 ThinQ, maybe the last "proper" flagship from the Korean company. We all know how it went from there - LG decided to make a sharp turn with the Velvet and the Wing, although the latter came in third place in this poll, proving that, crazy as it might be, people do love this model.
LG has quit the mobile business
, even though the company enjoyed a
solid 7% market share in the US in Q1 2021
. There's nothing to be done now, the decision has been made and it seems to be final.
A couple of weeks ago we asked you
which company will replace LG and utilize its market share
. There were no surprises in the result section but the interesting thing was the fact that many of you guys seem to love LG smartphones.
So today we're asking you what's your favorite LG smartphone model? We still remember the innovative
LG G3
with its high-resolution display, the flexible (kinda)
LG G Flex
, and the bizarre
LG Wing
of late. The Korean company has always been bold with innovation but implementation sometimes fell short.
LG smartphones will be dearly missed, and there are some insane deals going on if you want to score a piece of history. But let's take a stroll down memory lane and see all the models that are no more.


Vote in our poll and share your thoughts in the comments below (there are so many models that we're bound to miss one or two) - let's not limit ourselves to the last couple of years but keep things in the smartphone realm - let's say last decade.
More Polls: