U.S. Cellular unveils competitive new unlimited plan starting at $65 a month
1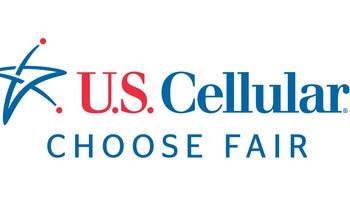 Just a few months after
releasing a "New Unlimited Plan"
starting at a fairly reasonable $55 a month for a single line of service, the nation's fifth-largest wireless carrier is
unveiling yet another unlimited plan
. To avoid (or at least reduce) customer confusion, U.S. Cellular is rebranding its now-old "new unlimited plan" as the Basic option, dubbing the new new unlimited plan the Everyday option while also offering an Even Better unlimited service tier.
With Everyday service, you can pay as little as $40 per line for a family account with four members, while a single U.S. Cellular subscriber will need to cough up $65 a month. That's 5 bucks cheaper than T-Mobile's "signature" Magenta unlimited plan, for instance, and USC is offering a pretty competitive list of features and perks. Namely, you've obviously got your unlimited talk, text, and data covered, as well as 720p video streaming, 500MB data and 100 minutes and 100 text messages for roaming in Mexico and Canada, 15GB hotspot access, and 25 gigs of "prioritized" data.
Unfortunately, there's no word on hotspot speeds, so you're probably looking at 3G numbers, compared to T-Mo, whose Magenta customers get 3 gigs of 4G LTE tethering. U.S. Cellular also doesn't have a serious rival to the
T-Mobile Tuesdays
program or
Netflix on Us
offer, although the Everyday Unlimited Plan does include one free Movie Night rental from Redbox per month per line, which is... something.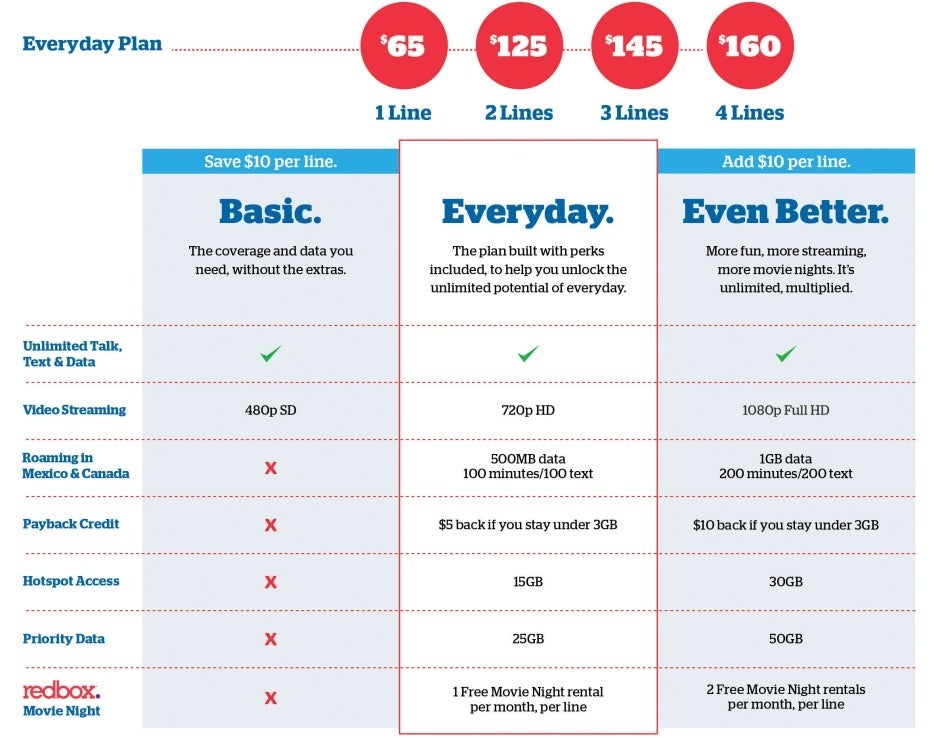 The Even Better option, meanwhile, comes with two free Redbox rentals per month per line, as well as 1080p video streaming support, 30 gigs of hotspot data (most likely at 3G speeds as well), 50GB Priority Data, and one gig of data, as well as 200 minutes and 200 text messages for Mexico and Canada roaming. Another interesting thing about these two plans is that you can get a little money back every month if you're frugal with your data consumption. Namely, you're looking at a $5 and $10 credit for Everyday and Even Better plans respectively if you stay under 3GB.

Compared to the Everyday option, the Even Better plan is $10 pricier per line, while the Basic service tier is $10 cheaper per line with 480p video streaming, no roaming, no payback credit, hotspot access, prioritized data, or Redbox freebies. In other words, U.S. Cellular pretty much destroyed the appeal of its entry-level plan mere months after announcing it in the first place.