AT&T announces a trio of new unlimited data plans
2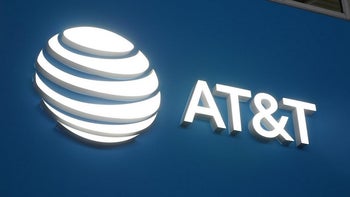 AT&T announced today
three more tiers of unlimited service that will debut next month. The new plans feature unlimited talk, text and data with different monthly data consumption caps for each plan. Debuting this coming Sunday, November 3rd, will be AT&T Unlimited Starter and AT&T Unlimited Extra. AT&T Unlimited Elite will be launching in a few weeks.
Lets take a look at the new plans:
AT&T Unlimited Starter

-comes with unlimited talk, text and data in the U.S., Mexico and Canada. A single line on this plan will cost $65 per month while four lines will cost $140 or $35 per line per month. While there is no high-speed data cap, in areas where there is data traffic congestion, the subscriber can have his or her data speed throttled.

Unlimited Extra

-This includes everything in the plan above plus 15GB of mobile hotspot use for each line each month, and 50GB of guaranteed high-speed data at a price of $70 per month for an individual. Four lines will cost $160 per month or $40 per line per month.

Unlimited Elite

-Includes everything listed above and adds HBO and HBO Max (starting next May). In addition, video streams at a higher HD resolution, and each line gets 30GB of mobile hotspot use and 100GB of unthrottled data. The price for this plan is $85 per month for an individual line and $200 per month for a family of four, which works out to $50 per line per month.
To reiterate, once an Unlimited Extra subscriber exceeds 50GB of high-speed data consumption for the month, or an Unlimited Elite subscriber exceeds the consumption of 100GB of high-speed data for the month, they can have their data speed throttled in areas where there is heavy data traffic like at a ballpark or at a crowded arena. Those on the Unlimited Starter plan can have their service throttled anytime there is network congestion.
Now we should point out that AT&T does have a deal that can net you as much as a $700 credit when you switch to one of these new plans and trade in a qualifying device. Eligible devices include:
Apple: iPhone 6 Plus, iPhone 6s, iPhone 6s Plus, iPhone 7, iPhone 7 Plus, iPhone 8, iPhone 8 Plus, iPhone X, iPhone XR, iPhone XS, iPhone XS Max, iPhone 11, iPhone 11 Pro, iPhone 11 Pro Max.
Samsung: Galaxy A10e, A20, A50, A7, A8+, A9, Galaxy Note8, Galaxy Note 9, Galaxy Note 10, Galaxy Note 10+, Galaxy S6 Edge, Galaxy S6 Edge + Duos, Galaxy S6 Edge+, Galaxy S7, Galaxy S7, Galaxy S7 Active, Galaxy S7 Edge, Galaxy S8, Galaxy S8 Active, Galaxy S8 Duos, Galaxy S8+, Galaxy S9, Galaxy S9+, Galaxy S9+ Duos, Galaxy S10, Galaxy S10 5G, Galaxy S10+, Galaxy S10e.
Google: Pixel XL, Pixel 2, Pixel 2XL, Pixel 3, Pixel 3 XL, Pixel 3a, Pixel 3a XL.
LG: LG G6, LG G7 ThinQ, LG G8 ThinQ, LG V30, LG V35 ThinQ, LG V40 ThinQ, LG V50 ThinQ.
Motorola: Moto Z2 Play, Moto Z3, Moto Z3 Play, Moto Z4.
Other: RED Hydrogen One, Razer 2, OnePlus 5.
With a qualified trade, port over your current number to one of the new plans and get up to $700 in bill credits that can be used toward a new phone. With a qualified trade and a new line (without porting over a number), AT&T will give you a bill credit of up to $500. Trade in a qualified phone, use an upgrade on an existing AT&T line, and you'll receive up to $300 in bill credits.
"AT&T remains laser focused on offering the best unlimited options on the nation's best and fastest network. These plans offer incredible value with performance, speed and reliability on the network you deserve."-David Christopher, general manager, AT&T Mobility