T-Mobile subscribers might not be happy with how it is handling the Netflix price hike
15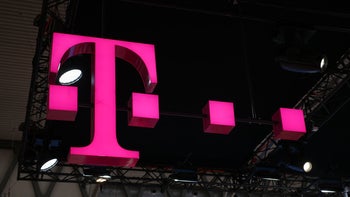 T-Mobile announced today
that its current T-Mobile One and One Plus plans are evolving. With some upgrades, the carrier has given its service plans the new monikers of Magenta and Magenta Plus. Magenta keeps the same T-Mobile One features with two changes. Subscribers get 3GB of high-speed tethering per line, and unlimited 3G tethering once the high-speed cap is met. And the second change has to do with T-Mobile's Netflix On Us freebie. Families with a Magenta subscription receive free Netflix Basic, something of a downgrade from the Netflix Standard that families paying for T-Mobile One have been receiving. The difference between the two is that the latter does stream videos in HD, and only one screen can use the service at a time.
The Magenta Plus package includes everything on the T-Mobile One Plus plan but includes free Netflix Standard for families. Pricing remains the same, which means that Magenta will cost $140 for 4 lines. Magenta Plus is an additional $15 per month per line or $10 per month per line on accounts with two or more lines. Both plans offer unlimited talk, text and high-speed data. Magenta Plus adds HD streaming, 20GB of 4G LTE tethering, unlimited in-flight Wi-Fi and more.
If you're unhappy with your Verizon or AT&T service but are afraid to switch because you are receiving a discount, T-Mobile is offering you a way out. Take your latest Verizon and AT&T bill into your local T-Mobile store. If the bill shows "an eligible corporate, affiliate, military or senior service discount," T-Mobile will hook you up with its Magenta plan and match the discount you're currently receiving dollar for dollar, but in $5 dollar increments. The cap is $15 off one line and $30 off two or more connections.
"We started this Un-carrier revolution to bring more transparency, value, and freedom to wireless. We believe no one should feel trapped by their wireless company. Before the Un-carrier, people were locked into annual service contracts and financing plans, and we changed all that. Now, we're freeing millions more. Lose your Carrier, keep your discount!"-John Legere, CEO, T-Mobile
The matching discounts will be available starting on June 2nd.