T-Mobile continues to reward more and more Simple Choice subscribers with free plan upgrades
4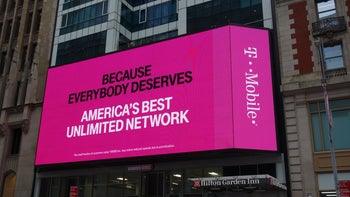 Between
weekly perks
ranging from
delicious free food
to
discounted movie tickets
, clothing items, and
sweepstakes for special Halloween celebration kits
and killer
deals on both hot new
and
slightly older phones
for both existing and new customers, there are definitely plenty of reasons to love T-Mobile already.
But believe it or not, the "Un-carrier" manages to regularly come up with even more ways to reward the loyalty of its long-time subscribers. We're talking serious discounts offered to those who have yet to make the jump from a Simple Choice plan to one of T-Mo's modern unlimited everything options. Once again,
select groups of people
can get a free upgrade on their technically discontinued plans, although once again, there's no way to know beforehand if you qualify for this random promotion.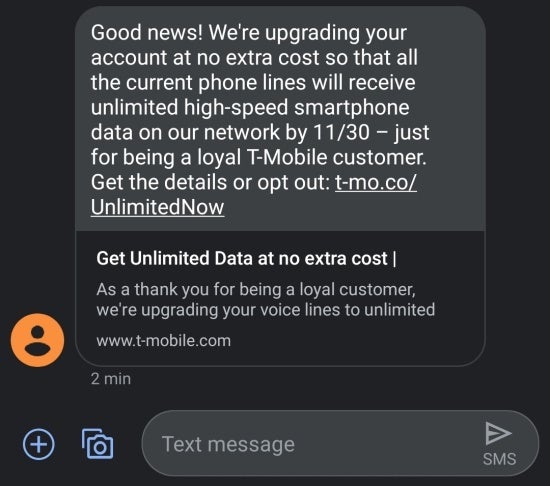 All you can do is wait and hope to
receive a text message
letting you know your account is being upgraded at no extra cost and with no strings attached "just for being a loyal T-Mobile customer." The latest round of free unlimited high-speed data upgrades will apparently take place by November 30 without you having to actually do anything, following in the footsteps of similar random offers for
select Simple Choice subscribers back in March
and
April
.
While the exact conditions you need to meet to qualify for this very cool pre-holiday gift remain unclear, one old plan that will definitely not get the upgrade this time around either is the one including just 2 gigs of data with no option to "stash" what you don't use of that allotment. Otherwise, if you are a Simple Choice customer on a limited plan including the Data Stash feature, it appears luck is the only thing standing between you and a leap to the unlimited world.
Those lucky enough to score the free upgrade will want to keep in mind their new unlimited plan is set to nevertheless maintain a cap on high-speed tethering equal to their old restriction.