Tests show Google Assistant more apt than Alexa or Siri to understand English spoken with an accent
8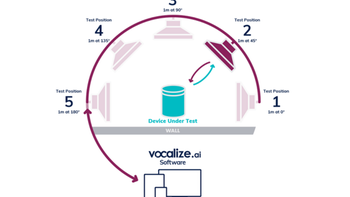 A speech recognition test run by lab Vocalize.ai pitted digital helpers Alexa,
Google Assistant
and Siri against each other. The competition was designed to find out which of the three could better understand those speaking English with an accent. The testing measured the trio's response to a native U.S. accent, a moderate Indian accent, and a moderate Chinese accent.
All three did well with isolated word recognition, nailing the U.S. and Indian accents. But Google Assistant proved to be far superior in understanding English with a Chinese accent than the other two assistants. In fact, Google Assistant had a perfect score in all three rounds of this test. For the Speech-In-Noise test that introduced ambient sounds, Google scored a perfect 0% for the U.S. accent, 2% for the Indian accent and 6% for the Chinese accent. Siri's scores were 8% (U.S.),11% (Indian) and 14% (Chinese). Alexa's results were 11%, 15% and 19% respectively. According to Vocalize.ai, the results achieved by Siri and Alexa are the same that you would expect to see from a human with a moderate hearing loss.
Measuring how well each of the three virtual assistants performed when different volume levels were tested, Google Assistant was on top followed by Alexa and Siri. The author of the study said that those with a Chinese accent might have to speak louder for Siri to understand them.
Check out some graphs related to the test results by clicking on the slideshow below.