Samsung celebrates the history of the Note. Forgets about the Note 7
42
Galaxy Note
launched with a 5.3-inch display — something that was considered gargantuan and even silly for a smartphone. Also the S Pen stylus — who needed that?
Well, Samsung kept pushing. It kept expanding the display sizes, it kept working on the S Pen. The end result? Large-screened smartphones have become the default and it's kind of undeniable that Sammy's work was a major part of that trend. The S Pen has become
an unrivaled stylus
in the smartphone market — if you want a superb handwriting or drawing experience on your phone, straight out of the box, a Note is your only option.
Samsung wanted to celebrate the history of the Note line and posted this little infographic, noting all the major upgrades with each model since 2011.
Well, almost each and every model.
Where's the Note 6?
If you're new to the Note fandom, you may notice that there's no 6. That's simply because Samsung skipped a number. See, the Note line used to run a number behind the Galaxy S line. For example, in 2015, Samsung launched the
Galaxy S6
and
S6 edge
in the first half of the year, then the
Note 5
and
Galaxy S6 edge+
in the second half.
In order to avoid customer confusion, Sammy decided to pull the Note numbers up to match the Galaxy S generation naming scheme. So, in 2016, the company launched the
Galaxy S7
early in the year, and the
Galaxy Note 7
a few months after, completely
skipping the Note 6 name
.
OK... then where is the Galaxy Note 7?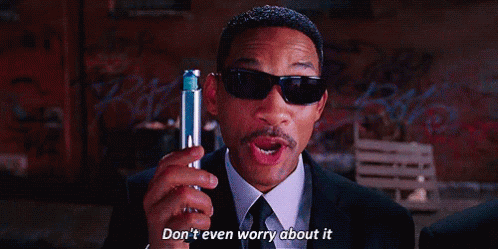 OK, OK, jokes aside. With the
Note 7
, Samsung went a bit over the top, trying to squeeze an obscene amount of features in the phone and still have a rather large 3,500 mAh battery inside. Soon after, the phones
started exploding
. Samsung recalled them and re-launched a "fixed version".
But the phones kept on exploding.
It just turned out that there was not enough room in the phone's battery compartment to hold a juicebox with the size that Sammy planned. The battery's cells were being pushed into one another,
causing them to throw a fit
... a flaming, smoking, heat-producing fit.
So
a second recall was made
and
the Note 7 was officially scrapped
.
But it's all well and good, right?
limit the levels
the battery can be charged to. The idea was to at least encourage customers who were
stubbornly holding on to their Note 7
to finally give in and return it — for their own safety.
To top it off, Samsung was issuing an apology left and right — for a couple of months, a week didn't pass by without
Samsung apologizing
to its fans for this massive blunder.
And then, the company developed a sophisticated
new battery-testing process
and returned with a majorly successful
Galaxy Note 8
in 2017.
So, we understand why Samsung chose to omit the Note 7 from this infographic — it didn't live long enough to be considered a part of the line's progress.
However, it's still a part of Samsung's history. And, despite being a massive, massive mistake, which could've went really bad (it almost went
too bad
in a few cases, actually), there's no denying that Samsung made a true effort to right its wrongs. The company went above and beyond to recall all of the dangerous units, offered
discounts
to the disgruntled customers, and kept apologizing and thanking its fans for
sticking with Galaxy devices
.
For this, we feel like this part of history does not need to be swept under the rug. Both because we don't want to see Samsung (or anyone else)repeat this mistake while racing to produce a feature-packed phone in the future, and because a genuine effort to make things right with the scorned customers is a respectable deed and more companies should handle issues — big or small — in this manner.