Samsung Galaxy Note 7 name goes official: skipping the Note 6
99+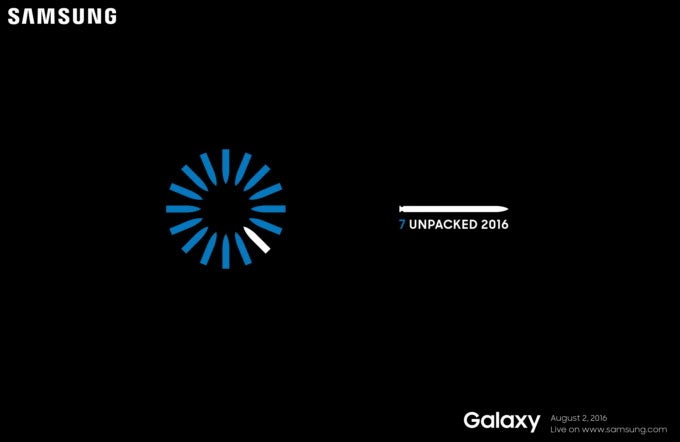 For months now, rumors have suggested that Samsung would correct the misalignment between the numbering of its Galaxy S and Galaxy Note flagships with this year's upcoming new Galaxy Note model,
skipping the Note 6 name entirely and going right from the Note 5 to the Note 7
. Today Samsung has confirmed those rumors, announcing plans to launch the
Galaxy Note 7
.
Samsung got its flagship Galaxy S line of smartphones started all the way back in 2010, and every year since we've seen the company come out with a new entry in the family. That same sort of annual release schedule has also been the norm for Samsung's other big handset series, the Galaxy Note phablet. But as the first Galaxy Note didn't arrive until 2011, those models have been lagging a generation behind their Galaxy S brethren. To the owners of these handsets, that's mattered little, but for Samsung it created a bit of a branding mismatch: at a casual glance, the current-gen Galaxy Note model might look like it was older or somehow less superior to the current-year Galaxy S phone.
It's taken until 2016, but Samsung is finally aligning its most high-profile smartphone brands.
The manufacturer playfully advises us that "7he Next Big Thing" is coming, with plans for a full launch event on
August 2
– and like the Galaxy Note 7 name itself, that's a date that's
already featured prominently in leaks
surrounding plans for the phablet's introduction.
A spate of
recently published photos
has already given us a good guess of what to expect from the design of the Note 7, including
the introduction of an iris scanner
for biometric authentication.
source:
Samsung