Consumer Reports finds nothing to criticize about the Galaxy Note 9, everything to praise
43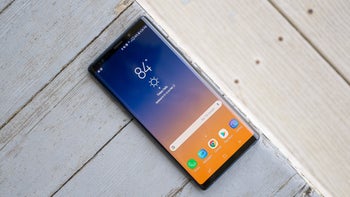 It's not very wise for a reviewer these days to judge a high-end smartphone as the world's best, considering how many great options are available right now, how difficult it is to objectively single one out, and how many awesome new flagships are released
almost every single month
.

But if you can rely on the impartiality of one organization, that's probably Consumer Reports. The nonprofit has a new favorite smartphone at the top of its unbiased ratings, and unsurprisingly, it's Samsung's latest hero device.
Calm down, iFans, as the consumer advocacy association's iPhone XS and XS Max tests haven't concluded just yet. Then again, you may not want to get your hopes up, since the
Galaxy Note 9
took the S9's gold medal place in the Consumer Reports smartphone ranking, with the
Galaxy S8
and
S7 previously assessed the best of the best
out there.
Meanwhile, both the
iPhone X
and
iPhone 8
failed to impress CR's panel of judges, which in turn had great praise for... pretty much everything about the Note 9. Not a single weakness was discovered in the organization's exhaustive review process, with its summary merely highlighting a love-or-hate size and
afford-or-not price tag
as (already established) "shortcomings."

While the display and glass back of the Note 8 last year both shattered after 100 drops in a specialized tumbling machine, the Galaxy Note 9 somehow managed to escape the experiment unscathed.

That's beyond impressive, and although the rest of the upgrades are not quite as substantial, the Note 9 is predictably lauded for its crisp OLED screen with "nearly unlimited" viewing angles, "better" cameras (rated "right up there with the best of the best"), and last but not least, "new and improved stylus." Apparently, you don't need a major redesign to stand out in an overcrowded and hyper-competitive high-end smartphone arena.