Consumer Reports: Galaxy S7 is the best smartphone ever
67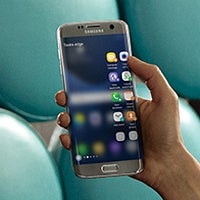 Whether or not you're a fan of Samsung's products, you'd have to be a pretty ardent hater to deny the company's
Galaxy S7 duo
their due credit. The firm's flagship line has long been atop the high-end Android space, setting the bar and leaving most of its competitors in the shade. Though it remains to be seen whether firms like HTC will be able to
mount a decent response
, the experts continue to sing the praises of the Galaxy S7. In the latest,
Consumer Reports
has declared the device as the very best smartphone of all time.
Consumer Reports has long been considered among the authority in objective and honest product reviews, delivering in-depth coverage on electrical appliances through categories ranging from features and reliability to safety. Having put the Galaxy S7 through its paces, the magazine has given Samsung credit for tending to the basics like battery life and camera performance, along with the continued implementation of niche features such as VR support.
Last time out, the
Galaxy S6
wasn't held in such high regard, and Consumer Reports scored the
LG G4
higher than last year's flagship
. With
the modular G5
having yet to arrive and plenty of other releases on the horizon, there's certainly scope for a rival to dethrone the S7. But where Consumer Reports
preferred
the preceding
Galaxy S5
to the S6, there's no indication that the same is true of Sammy's latest and greatest. Suffice to say, should any other handset look to outdo the Galaxy S7 this year, it will need to bring its A Game.
We can certainly understand why Consumer Reports has drawn such conclusions with the Galaxy S7. In
our own review
we couldn't really find a fault, which goes to show that even in a market abundant with feature-rich devices, those particularly well-crafted can stand out from the crowd.

Even if the Samsung Galaxy S7 is not an acquisition you intend to make, the reverence of the device is great news all round. It means that rivals will not get complacent, and instead look to raise the bar even further if they can.

Do you agree that the Galaxy S7 is the greatest of all time, or is this a bit of a slight at the legendary Nokia 3310? Let us know in the comments.

_
The Samsung Galaxy S7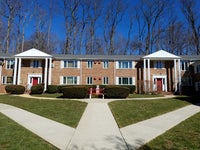 source:
Consumer Reports
via
SamMobile