Samsung wants to get you excited about its foldable phone, promising global availability
16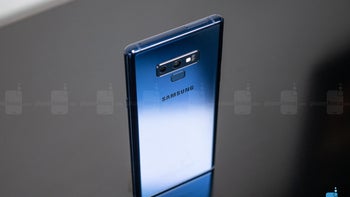 For as long as we can remember, Samsung has been in pole position to both formally announce and commercially release
the world's first foldable smartphone
. But after more reported setbacks than we're willing to count, as well as numerous design revisions and production delays caused by various technical challenges,
everyone from Huawei
to
Lenovo
,
LG
,
Oppo
,
Xiaomi
, and even
Motorola is suddenly in this race
.
Of course, Samsung has yet to throw in the towel or surrender its prospective market pioneering status. Instead, the latest plan calls for a (possibly vague) introduction and short public demo
as early as next month
, followed by an actual launch sometime next year.
Hot on the heels of today's
Galaxy A9
announcement event, Samsung Mobile President DJ Koh insisted on clarifying a few aspects of the company's highly anticipated flexible device, proclaiming it "has to be really meaningful to our customer."

That means it will absolutely not "disappear six or nine months after it's delivered", aiming to create new and compelling use cases, such as seamlessly switching from a tablet mode with advanced multitasking capability to a more portable phone.
It remains to be seen if the construction will be robust enough to withstand constant fold-in and fold-out action, but Samsung sounds pretty confident that's ultimately going to be the case. Otherwise, Koh wouldn't be promising global availability, contrasting with the limited run of a similarly experimental but
far less risky
Galaxy Round
several years back
.
Bottom line, the
Galaxy F
(unconfirmed name) will not be a "gimmick" meant to artificially draw attention to Samsung's already rich and diverse product portfolio. Or so the company would like us to think, expecting the initial "niche market" to grow at a fast and steady pace.