Space race: Huawei rumored to launch a foldable phone early next year, well before Samsung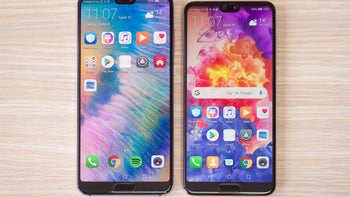 Samsung has been rumored to be working on an ingenious foldable smartphone for years, and judging by the progressively-increasing amounts of rumors and hearsay, the arrival of this curious handset is now nearer than ever. Recent rumors claim that the phone could be called the Galaxy F and not Galaxy X as it was initially speculated, but the 2019 release date seems to be on the menu still.
Now, while all of the blogosphere is keeping an eye close on Samsung's foldable endeavors, one of the company's biggest China-based competitors could pull out a surprising move and steal some thunder.
Huawei is rumored to be working on such a foldable device with a flexible display of its own as well, and some pretty brave rumors claim that Huawei might actually be aiming to reveal its technological advances ahead of Samsung. The Chinese phone maker is also said to be eyeing early 2019 as a possible release date for its foldable handset, which might be manufactures in collaboration with BOE Technology Group, one of the leading display manufacturers globally.

Said an anonymous insider allegedly familiar with Huawei's plans,
"Huawei's planned volume could be limited to some 20,000 to 30,000 units, or even less, for a small group of first-wave adopters. The effort is mainly to demonstrate its technological capability and to attract the industry's attention and media coverage. "
Aside from the media attention, such a move would prove that Huawei can be innovative on its own and downplay the "copycat" image it has been given for some of its latest product releases.

All things considered, this new rumor
falls in line with previous hearsay we've heard
, meaning we are likely gearing towards a fodable phone race between two humongous industry players, which would naturally yield a single winner. While we'd take that rumor a grain of salt, it makes sense that Samsung's competitors would want to take a piece of that niche foldable phone pie that sounds quite futuristic but is likely on our doorstep already.
Where there's smoke, there's fire, and when two companies rival themselves technologically, consumers win.