Samsung executive says that it will unveil its foldable phone this year, possibly in November
19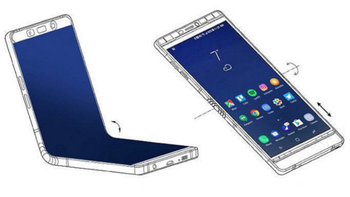 Samsung's foldable handset is
coming earlier than expected
, according to a top company executive. DJ Koh, CEO of Samsung's mobile division, spoke exclusively with CNBC recently and said that the phone could be introduced this November at the Samsung Developer Conference in San Francisco. Koh did say that Samsung has yet to complete development of the device, calling it a "complicated" product to build. The executive did say that development of the foldable phone is "nearly concluded."
The foldable phone is expected to be called the Samsung Galaxy X or Galaxy F. While Koh didn't confirm a name for the device, he did say that Samsung is trying to come up with applications and capabilities that would set the product apart from a regular tablet when it is unfolded fully.
"You can use most of the uses ... on foldable status. But when you need to browse or see something, then you may need to unfold it. But even unfolded, what kind of benefit does that give compared to the tablet? If the unfolded experience is the same as the tablet, why would they (consumers) buy it? So every device, every feature, every innovation should have a meaningful message to our end customer. So when the end customer uses it, (they think) 'wow, this is the reason Samsung made it'."-DJ Koh, CEO, Samsung Mobile
Koh revealed that Samsung isn't just taking a flier on this form factor. He says that consumer surveys taken by Samsung show that there is demand for a foldable phone. As a result, the executive says that it is ""it's time to deliver."