Huawei is somehow setting domestic records in a time of great uncertainty and market stagnation
15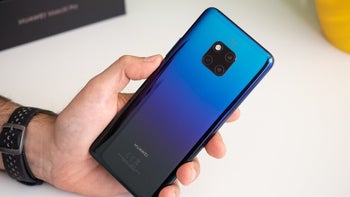 Although details surrounding
Trump's decision to loosen restrictions
imposed on Huawei's business ties with US companies
remain unclear
, the Chinese tech giant seems to be largely out of the woods,
betting the farm on Android
and essentially admitting the Hongmeng project was
a well-orchestrated ruse
while having reason to expect solid
overall sales results around the world
this year.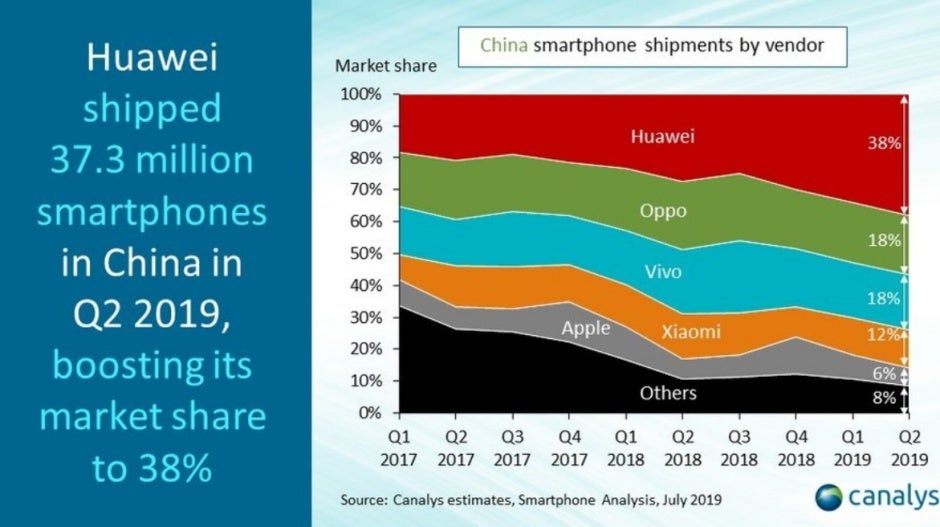 That's not only more than twice the market share of Oppo, which ranked second in its own homeland between April and June, but also the largest slice of the Chinese pie eaten up by any vendor in no less than eight years. That's right, Huawei has done something no company has been able to do since 2011, and this incredible feat came during not just a time of great uncertainty for the brand, but also general industry stagnation.
China's smartphone sales total, mind you, declined from 103.6 million units in Q2 2018 to 97.6 mil this previous quarter, which meant every top five vendor except Huawei reported substantial drops ranging from 14 to 20 percent. In fifth place, Apple took the smallest hit, nevertheless declining to a worryingly tiny 5.8 percent share, while Oppo, Vivo, and Xiaomi experienced similar slumps, having to settle for 17.9, 17.1, and 11.5 percent market shares respectively.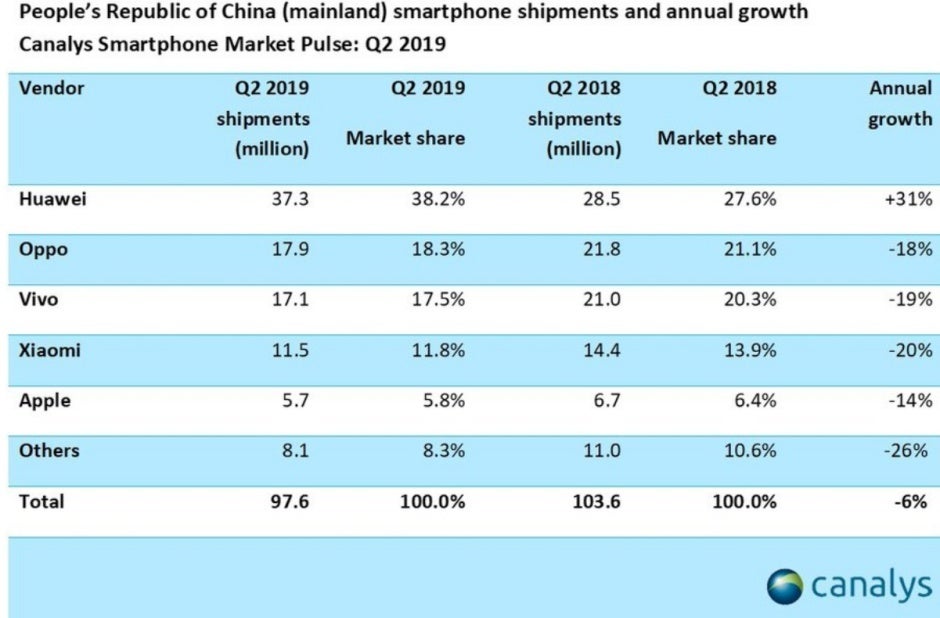 As far as actual shipment figures are concerned, Huawei's 37.3 million units represent an astounding progress of 31 percent from 28.5 million in Q2 2018, with Oppo and Vivo each selling a little over 17 million smartphones during the April - June 2019 timeframe, Xiaomi dropping from 14.4 to 11.5 million units, and Apple settling for only 5.7 million quarterly iPhone sales in the world's single largest market.