Latest Huawei smartphone sales forecast looks extremely positive
10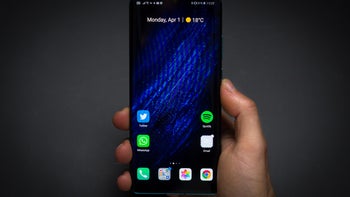 Huawei's smartphone business took a pretty big hit in May following a trade ban imposed on the company by the US Government. Analysts reacted quickly to the news by downgrading sales forecasts to as low as
180 million units
. But now that things are improving,
one analyst
believes Huawei could ship many more.

According to Guo Minghao, Huawei is on track to regain complete access to Google's certification and authorization services before the end of this month. The development means the company will soon be able to easily launch new devices which, in turn, should result in a noticeable sales rebound across Europe. Previously, Minghao had forecast shipments of between 210 million and 220 million units by the end of 2019. However, if everything goes to plan, the analysts now believes it could sell a whopping 260 million smartphones. Alternatively, if Huawei fails to regain access to Google's certification services this year, the company could still ship a considerable 230 million devices.

The primary reason for these improved sales forecasts is the fact Huawei's smartphone business has continued to grow considerably in China this year. Additionally, sales of the brand's mid-range and low-end smartphones have quickly rebounded in most international markets. Other factors include strong backing from carriers and retailers in addition to a more aggressive marketing strategy on Huawei's part.
Despite these forecasts, Huawei admitted in June that it won't be able to
overtake Samsung
by the end of this year as previously planned. This was reiterated in an
interview
earlier this month in which the company also revealed that becoming the world's largest smartphone manufacturer is no longer a priority. But considering all of the positive signs, reaching the milestone at some point next year certainly seems possible.