Google's Nexus 5X and Nexus 6P may have just received their final software update
7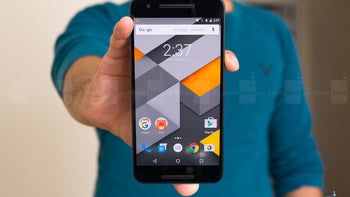 Did you ever wish Google would just stop
this Pixel nonsense
and go back to co-designing experimental, highly flawed but respectable and affordable Nexus smartphones? That's obviously not going to happen, and if you somehow clung on to 2015's
Nexus 5X
or
Nexus 6P
, we have more bad news for you.
The Nexus 6P and 5X were never extended that favor, launching with Marshmallow goodies pre-installed, then receiving Nougat and Oreo promotions only. But monthly security patches continued to roll out simultaneously to eligible Nexuses and Pixels...
until yesterday
.

Of course, just because these are no longer guaranteed, that doesn't necessarily mean they'll stop straight away and for good. If any major security vulnerability is discovered in the near future, we fully expect Google to do the right thing and patch it up on the two oldies.
But as far as routine security releases are concerned, you probably shouldn't hold your breath. It's the end of an era, ladies and gentlemen, and it's not like you didn't know this was coming. Now
if only Google had some sort of a coherent plan
to gain relevance on the global mobile hardware stage...
Recommended Stories