Google will soon fix the Pixel 3 memory management bug... for 'certain situations'
9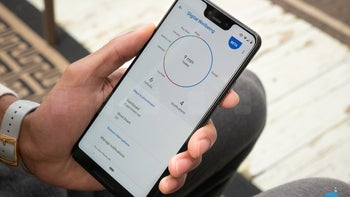 Google's
Pixel 3 and Pixel 3 XL
are not necessarily bad phones, as discovered in our in-depth review, but just in case the two's exorbitant price points and the larger model's ginormous notch weren't enough to put potential buyers off,
a number
of
distressing bugs
and glitches have come to light since the handsets
started selling a measly few weeks back
.
Probably the most annoying and user experience-damaging issue of them all effectively
made multitasking impossible
, as the Pixel 3 and 3 XL appeared unable to handle running more than a couple of apps at the same time.
If that didn't make you return your unit, you can breathe easily now, as
9To5Google has confirmed
with the search giant a fix is in the works and set to roll out "in the coming weeks." The exact nature of the malfunction correction remains unclear, as more than a few people have expressed skepticism of late this problem could in fact be repaired on a software level.

After all, you have to agree it's a pretty big coincidence that two of the very few 2018 flagship devices packing just 4GB RAM are exhibiting such serious memory management difficulties.

But even though software updates obviously can't give you more RAM, Google is confident background apps will be prevented from prematurely shutting down soon enough. At least in "certain situations", which sounds like a bit of a cop-out.

We'll just have to wait (until December, most likely) and see how thorough the fix will be. It's probably wise not to expect the Pixel 3 and 3 XL to become multitasking powerhouses overnight, but at the very least, Google should be able to find a way to allow music streaming apps to work in the background while users snap a few pics.
Recommended Stories